Volume 23
| Issue 1
| Year 2020
Click here to read the complete illustrated article as originally published or continue below to read the text article.
The Institute for Emerging Issues (IEI) at North Carolina State University has announced the formation of a new support program designed to make North Carolina "first in digital inclusion."
Building a New Digital Economy in NC (BAND-NC) was launched February 10 with initial support from Roanoke Electric Cooperative and the North Carolina's Electric Cooperatives, in partnership with the NC Broadband Infrastructure Office. The program will offer grants for counties to develop plans to increase adoption and use of broadband services. Our goal with BAND-NC is that North Carolina would become the first state in the nation where every county has a digital inclusion plan by the end of 2022.
Digital inclusion plans will include strategies to increase access to devices and make broadband affordable to more people. They also aim to equip a range of stakeholders with knowledge of how to utilize broadband: enabling young learners to do homework online and older learners to retrain online, expanding job possibilities through telework, improving access to telehealth services, expanding business markets, improving crop yields and adding efficiency to farm operations.
Thanks to bipartisan leadership, North Carolina is already making progress in ensuring broadband is available to people across the state. But there is an adoption problem—right now, only 59% of people with access to broadband are subscribing to it. With lower rates of adoption in rural counties and among lower income families, if the state doesn't plan now to include people digitally, those people and their communities will get further and further behind.
Data from the NC Broadband Infrastructure Office shows wide disparities in adoption of broadband services, with both a rural-urban and an income divide. Rural households subscribe at lower rates than urban households (as low as 49.7% in Graham County and as high as 89.7% in Wake County). Households making under $20,000 a year subscribe at a 51.2% rate compared to 93.8% of those making $75,000 or more a year (https://iei.ncsu.edu/band-ncdata/).
We announced BAND-NC at the end of the Emerging Issues Forum, ReCONNECT to Technological Opportunity, a day-long strategy session in Raleigh encouraging government, business, education, nonprofit and faith planners to begin planning now to take full advantage of high speed internet services.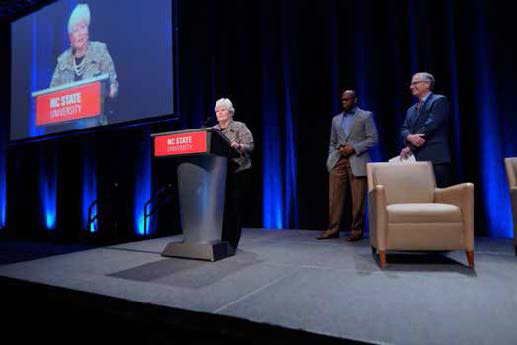 As part of BAND-NC, the North Carolina Broadband Infrastructure Office and IEI will host a series of meetings to assist community leaders in developing and implementing county-level digital inclusion plans. Roanoke Electric's work will support development of plans in Bertie, Halifax, Hertford, Northampton, Gates, Perquimans and Chowan counties, while North Carolina's Electric Cooperatives will fund three selected county plans from among its 93-county service area.
"As the power provider for rural North Carolina, our state's electric cooperatives have an important role to play in addressing the state's digital divide, and we're proud to support this comprehensive broadband adoption initiative," said Nelle Hotchkiss, senior vice president and chief operating officer of association services for North Carolina's Electric Cooperatives. "BAND- NC will help further bridge our state's broadband gap by providing rural communities the resource they need to benefit from broadband technologies and the many opportunities they provide."
This initial investment is a good start, but now we're working on finding additional investors. Over the next few months, the Institute for Emerging Issues is seeking other investors in BAND- NC, with the goal of making $5,000 grants available across the state to counties developing digital inclusion plans. That won't be enough for any organization to fully implement a digital inclusion plan, but we think it will provide the jump-start counties need to develop one. Plans will start coming in this August. We can't wait to see where this goes.
The Institute for Emerging Issues (IEI) at North Carolina State University is a nonpartisan public policy organization focused on the state's vibrancy and economic competitiveness. Since 1986, the Emerging Issues Forum has attracted leaders in business, education and public policy to discuss issues with profound implications for North Carolina's future prosperity. For more than three decades, the Forum has helped catalyze the policy reforms, public investments and other proactive responses required to build an enduring capacity for progress in North Carolina.
Roanoke Electric Cooperative provides service to 14,500 members in Bertie, Hertford, Halifax, Northampton, Gates, Perquimans and Chowan counties. Chartered in 1938 to provide light and power to farms, the co-op today serves as an engine of economic development and provides educational, recreational and community assistance services to enhance the quality of life of its member-owners throughout the diverse communities it serves. Roanoke Electric Cooperative is an equal opportunity provider and employer.
Driven by service and inspired by innovation, North Carolina's Electric Cooperatives are building a brighter energy future for 2.5 million North Carolinians. Beyond providing electricity, each of the 26 not- for-profit cooperatives is investing in their communities and delivering new energy solutions to improve quality of life for co-op members in 93 of North Carolina's 100 counties.
The North Carolina Department of Information Technology's Broadband Infrastructure Office leads the statewide initiatives to expand high-speed internet access, adoption, and use for all North Carolinians.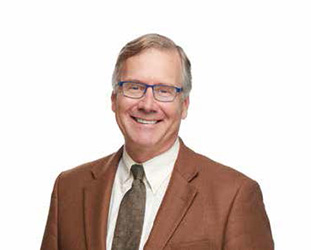 About the Author
Leslie Boney is the Director of the Institute for Emerging Issues at NC State University. Leslie leads the Institute's efforts to identify key issues of importance to the state and develop consensus for action to address them.