By John Jordon, P.E. Vice President, Business Strategies and Vito Pirrera, Executive Vice President, Operations, Vantage Consulting Group
Serialization, a fixture in some quarters of manufacturing for decades, is steadily gaining momentum as a way of battling the gray market transactions, theft and counterfeiting that erodes brand value, product safety and drains billions from the global economy every year.
The pharmaceutical industry is currently working through a U.S. mandate – the Drug Supply Chain Security Act (DSCSA) – that requires manufacturers to begin serializing all prescription drug products intended for distribution to the U.S. market. These unique identifiers must be printed on the saleable unit level (bottle, carton, tray) and homogenized case level starting November 27, 2017. This is the first step in the development of a system that will help regulators protect consumers from exposure to drugs that may be counterfeit, stolen, contaminated, or otherwise harmful.
The pharmaceutical industry's efforts to comply with the serialization mandate are also a laboratory for companies in other industries. Serialization is another tool being used to reduce counterfeiting and gray-market trading of products ranging from food to designer handbags. Pharma's industry-wide experience to implement serialization can inform other industries on best practices and illuminate pitfalls.
One reality of serialization will cut across industry lines. In pharma, as in most industries, production systems are siloed. As pharma companies integrate serialization systems into their production lines, most of them are linking production systems to corporate IT – crossing the so-called 'air gap' for the first time. That exposes once-insulated production lines to the kind of security issues, glitches and bugs that occur on corporate data networks all over the world.
Routine network errors that pass with little notice by corporate users can be profit-draining problems on the production line. A database failure that interrupts or stops generation of serial numbers can slow or halt a production line. The same goes for a faulty connection between the production line and a data center server, or any of the innumerable snafus that occur during a major integration project.
The qualification and testing phase that's designed to address these problems can, if left to the end of a serialization project, slow or shut down production long enough to negatively impact the company's profitability. The same problems can occur during initial deployment, routine upgrades and maintenance, or adding new technology to the production line.
Leaving testing and final qualification to the end of the process has worked for production line technology implementations for years. The standard approach has been to purchase equipment from a manufacturer, run a Factory Acceptance Test (FAT) and then install the equipment on the production line. What has changed is those implementations did not have the IT dimension and associated security concerns complicating them that a fully integrated line will have in the future. IT integration creates issues that many engineers have never had to anticipate in the past, leaving them to troubleshoot while the target production line is down.
An alternative testing process at work in pharmaceutical serialization projects today can help other industries embrace serialization more effectively and employ it against product counterfeiters. It is based on two principles: making qualification testing part of the implementation process from the very beginning, and implementing an "onsite/offline" testing model that minimizes production line interruptions.
Onsite, offline, and early
The key to serialization projects that don't hinder production is testing connections between the production line and IT in an "onsite/offline" simulated testing environment. The simulated line or system exists side-by-side with the target production line and is ideally set up behind the same firewall. It mirrors the target line's operation, but enables engineers to spot and correct errors without interrupting production for bug fixing and troubleshooting.
The onsite/offline system typically consists of equipment similar to what's existing on the floor – perhaps spares or older versions that are kept in reserve, or packaging lines not currently in use. Purchasing used equipment is also feasible. The shorter production line downtime as a result of this method may often justify the cost of the surplus equipment.
This simulated line is a risk-free environment for startup and validation teams for conducting Site Acceptance Testing (SAT) and appropriate production qualification testing (in Pharma, these steps are formalized with specific steps and processes. Most other industries have a similar process but with less documentation associated to the process). The targeted production continues uninterrupted while engineers resolve problems on the simulated line.
The qualified solution that comes out of this simulated environment represents a much lower risk for extended production line downtime than a traditional validation process. Setting up cameras, readers and printers; as well as testing failure, rejection and recovery modes, and loading software to ensure connectivity with cloud or off-site serialization and other IT systems helps minimize problems that could keep a packaging line down for weeks. This onsite but offline testing model has been proven to cut weeks of downtime from start-up and qualification phases, even if the quality team doesn't truly execute any of the procedure offline.
Onsite/offline testing also illuminates a blind spot in vendor-provided Factory Acceptance Tests, which are designed to validate the performance of individual components. Vendor FATs aren't designed to predict a component's performance in an integrated solution. The simulated environment gives engineers a realistic assessment of how components will interoperate – or more to the point, when they won't.
While this onsite/offline testing is the crux of this testing model, incorporating it into serialization process planning from the beginning will ensure the best results. Knowledge of the project's goals at the outset enables operations and quality teams to plan what to build and predict implemented functionalities.
Serialization is a valuable tool for combatting product counterfeiting and theft. It isn't inherently complicated, but it does introduce IT issues into production environments. Onsite/offline testing can reduce the risk of IT errors interrupting production, during both the initial implementation phase and subsequent maintenance and upgrades. As IT-production integration grows more common, the ability to qualify new solutions in a risk- and stress-free environment will speed adoption of new technology without costly production interruptions.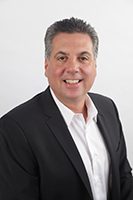 Vito J. Pirrera
Executive Vice President & COO
Mr. Pirrera is a co-founder and principal at Vantage Consulting Group, where he drives the company's high standards of technical excellence. He has more than 25 years of food and pharmaceutical experience in manufacturing automation solutions and engineering management.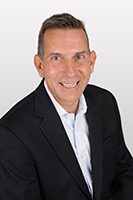 John F. Jordon, P.E.
Vice President, Business Strategies
Mr. Jordon oversees Vantage Consulting Group's rapidly expanding portfolio of national and global clients, along with establishing new markets. He has more than 25 years of global business development, operations and engineering experience with multiple Fortune 100 companies.