Suzanne Richer, Director, Trade Advisory Practice, Amber Road
e-Commerce success stories are front and center, with a focus on their replacement of standard brick and mortar stores to testing drone deliveries. Lunch at the beach? Need a book on vacation delivered today? New shoes for tonight's dinner event? e-Commerce to the rescue. From order to delivery, supply chains are evolving and being tailored to meet the "click-buy-receive" service customers are demanding and e-Commerce provides.
Typical approaches to mastering this capability includes redesign of warehouses, the ability to implement cluster-picking strategies to reduce order to delivery time and developing facilities with omni-channel capabilities that provide customers with a seamless shopping experience. Even drone deliveries are being tested to determine their role in customer satisfaction. The less discussed, though still critical aspect, of the complete transaction is servicing the customer when the product needs to be returned, whatever the reason.
Reverse logistics in e-Commerce is a necessary part of the transaction to maintain customer satisfaction and directly impacts customer loyalty. It's great to get that pair of shoes in time for a fancy event, but more important to return it easily if they don't fit. Ensuring the click-buy-receive service mirrors the click-return-refund capability is crucial to maintain customer satisfaction, loyalty and confidence in ordering again.
e-Commerce reverse logistics require a different strategy to meet that portion of the transaction that is the most crucial to customer loyalty. Four key strategies to ensure customer satisfaction and allegiance should include the following:
Make the Return simple
If a customer can click it and get it, returning it should be as simple. Returning via mail or courier is most common, followed by the ability to return to a local store, when the purchase allows it. Missing instructions or paperwork require the customer to call and seek guidance, adding frustration along the way for something that may have been broken in transit or not functioning properly. Ease of locating return procedures should be as simple as making the original order. Leading e-Commerce firms include reverse logistics in their strategic plan and share with the end customer through marketing programs focused on their best interests — a key step toward building customer devotion to your firm.
Technology updates
If returning the item is a promised service, then accounting for it is just as crucial. Companies with limited technology may not be able to monitor the return process as simply as the original order. Best in class e-Commerce providers are benchmarking reverse logistics automation to provide the same efficiency, cost effectiveness and competitiveness as the ordering systems capabilities.
Regulations
e-Commerce is as much about the domestic market as it is the international one too. Crossing a border with that sale? Systems and processes must be in place to ensure each country's laws are met, for both the exporting country and importing country. e-Commerce compliance strategies include knowing when duties, fees and taxes must be applied to the order, and then how to return them at the most lawful advantageous rate. In the U.S., for example, articles exported and returned within specific timeframes may be eligible for special duty free exemptions, if properly claimed at the time of the return. These details must be part of the return strategy and accounted for before they re-enter the country of export. Otherwise certain shipments may become ineligible for preferential treatment by the seller or the buyer.
Repair
Was the product returned in a timely manner? Great. Now you need to determine what to do with those articles damaged in transit, needing repair or determined to be lemons. Reverse logistics strategies need to ensure a process to address articles that cannot be immediately tagged, returned and repositioned for sale to a new party. Managing this part of the transaction requires clear procedures for employees and systems to sort the article into the correct category and address its needs. For articles now deemed scrap, there may still be funds to collect by channeling these items to firms capable of properly destroying them. Getting a multifunctional return strategy in place to address the categories of repairable or not, or newly created scrap places an onus on efficiency in operations and inventory management.
While e-Commerce continues to dominate the market, e-Commerce reverse logistics require as much attention to detail as the original sale. Strategically planning for a reverse logistics capability increases customer loyalty and satisfaction, increasing the odds that customer will remain with your firm for a long time. e-Commerce reverse logistics requires a continued evolution of the supply chain with a clear understanding of the risk and complexity a firm faces into today's click-buy-receive market. To shift from managing rapid orders to rapid returns, there must be Innovation, adaptation and evolution of the supply chain which represents the entire transaction that customers are willing to pay.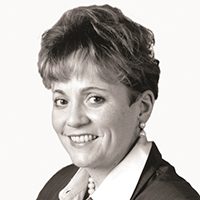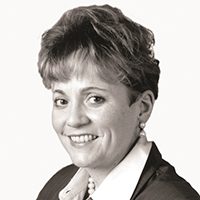 Suzanne M. Richer is Director of the Trade Advisory Practice at Amber Road. She is a licensed customs broker and Certified Classification Specialist with extensive experience in advising corporations on Focused Assessments, C-TPAT cargo security applications and validations, and the Importer Self-Assessment (ISA) program. She has conducted over 3,000 hours of training, and has authored 12 books on international trade.