October 15, 2018
By Katie Lange, Senior Sales Executive at Motus
Manufacturing companies are crucial to the U.S. economy. These organizations impact a variety of industries – food and beverage, machinery and equipment, chemical, pharmaceutical, etc. – by creating jobs and producing goods used globally by both organizations and consumers. Recently, the Trump administration imposed new tariffs which target specific goods used in manufacturing processes, including steel, aluminum, coal, plastic products and more. These taxes will significantly impact international trade, as has been demonstrated by Canada, the European Union, Mexico and China all imposing retaliatory taxes to strike back against what's been enacted by the U.S.
The Impact on U.S. Companies
These tariffs will significantly impact U.S.-based manufacturers. If it costs more for other countries to export goods to the U.S., the prices on these imported goods will increase. This gives companies utilizing American-produced goods a leg up on competitors sourcing material from other nations – or so it seems. In reality, there is only a limited number of American manufacturers to source from. There is not enough capacity for these manufacturers to meet demand across the entire nation. This gives U.S.-based manufacturers two options – either pay higher prices to import goods or source locally and potentially wait an extended period of time, delay projects and lag output. These, among other reasons, are key factors to why, historically, some U.S.-based companies decided to sell imported goods over locally manufactured items.
The tariffs that will hit the hardest are those on steel (50 percent) and aluminum (20 percent). Both of these materials are used across a variety of industries, including automotive, agriculture, construction, food and beverage, pharmaceutical and farming, to name a few. Automakers have already seen a plunge in U.S. sales over the past few months and are known to struggle with high commodity costs. These manufacturers cannot afford additional hits to their bottom line. As such, to remain competitive, they must either absorb the costs and decrease profit margins or pass on the costs to customers and risk lower sales.
Consider the above example when applied to other sectors, such as the food and beverage industry. Even the top U.S. food and beverage manufacturers can't bypass using aluminum because it's an essential commodity for packaging canned goods. This means Coca-Cola and Pepsi might need to pass along the cost to their end consumers. The same can be said for all other industries that will need to make a similar decision in order to stay afloat.
Combating the Negative Impacts
Tariffs cannot be avoided. To mitigate costs and enact more company flexibility, manufacturers must look to their own processes and programs. One such area is the company's vehicle program. Various employees who drive for their work incur expenses – merchandisers, sales representatives, account managers, etc. There are a number of misconceptions about vehicle programs out there. Should businesses have company-provided car programs for these team members or suggest they drive their own vehicles? Should they offer a flat allowance or cents-per-mile reimbursements? Manufacturers do not generally specialize in vehicle reimbursement. It's understandable then, that they're unaware of the costs associated with managing different vehicle programs. Or that there could be better options available.
Driver management technologies help decision makers in the manufacturing industry work through their options when it comes to managing their mobile workforce. In this case, these technologies also empower employees to take control of the way their vehicle reimbursement is handled by their employer. They help manufacturers determine if their vehicle program should be company-owned or employee-owned. They automate mileage tracking, administer accurate reimbursements and even record driver behaviors to determine route efficiency and identify risky driver behavior. In addition to ensuring that they are fairly reimbursed, management technologies increase employees' productivity by recording their miles and number of trips made. This saves them the time outdated, manual processes cost. By having both increased flexibility over and visibility into a vehicle program, necessary changes can help mitigate unnecessary expenses that initially manufacturers might not have realized were avoidable.
Manufacturers incur many costs they do not have control over, including tariffs. As a result, it's crucial that these organizations look to areas where they have options, such as their company fleets, to mitigate costs. With advancements made possible by technology, and experts who specialize in all aspects of fleet management and reimbursement, manufacturers can efficiently work to offset the impact of tariffs on their business.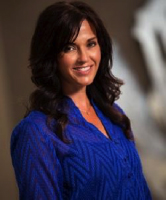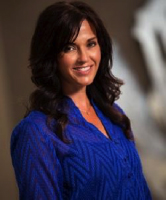 About Katie Lange:
Katie Lange is a Senior Sales Executive at Motus, the definitive leader in mileage reimbursement and driver management technologies. In her role, Katie works closely with the manufacturing vertical, specializing in helping manufacturing companies in the food and beverage, machinery and equipment, metal products, chemical and electronic industries lower costs by increasing visibility and flexibility through improvements to a company's vehicle program. Prior to her role at Motus, Katie worked at Runzheimer International as a Business Development Consultant for over eight years.
If you have any questions, please contact Katie about this article by emailing info@Motus.com or by calling (888) 312-0788. You can also learn more about Motus here: https://www.motus.com/.