Productivity depends on employee safety. On-site injury prevention services can help.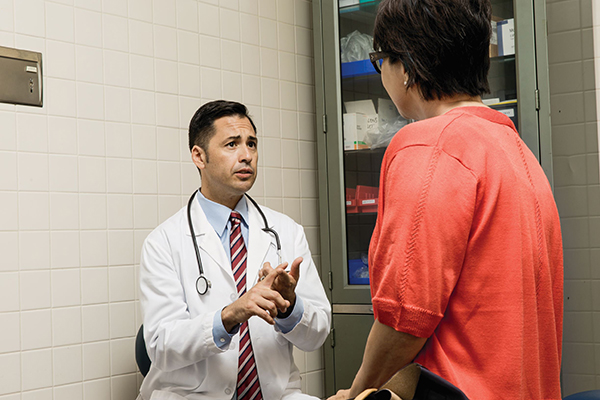 By Brian Kramer, Manufacturing Industry Lead, The Hartford
According to the US Department of Labor's Bureau of Labor Statistics "Employer-Reported Workplace Injuries and Illnesses" report, manufacturing accounted for 15% of all nonfatal injuries and illnesses in private industries in 2019. In fact, the report showed that manufacturing employees suffered 64,640 job-related injuries during that time, causing them to miss work. However, the report concluded that with the proper programs and trainings in place, many of the injuries could have been preventable, especially common occurrences such as sprains, strains, tears, and repetitive motion.
As employees are an employer's most important asset, productivity depends on keeping employees safe and on the job. An employee missing work can impact productivity and has a financial effect on manufacturers with employers paying 88% of costs related to an employee absence. Therefore, the sooner an employee can return to work, the better it is for the employee and manufacturer. This is where on-site injury prevention services can help.
What Are Injury Prevention Services?
At its core, injury prevention services are designed to keep employees safe and healthy on the job. A dedicated team of clinical solutions consultants provide services that focus on proactive injury prevention, first-aid treatment, and employee wellness. Manufacturers can also customize their injury prevention services program to meet their specific needs.
Through the on-site injury prevention services program, manufacturers and employees have access to clinicians, including a certified athletic trainer or physical therapy assistant to coach workers on how to prevent injury. Clinicians can assess physical demands to identify any physical requirements for a job and help address high-risk exposures, such as the physical tolerance, maximum force, and cognitive requirements, as well as environmental factors affecting a job function.
In addition, physical ability testing and fit for duty programs can be developed to help employees understand and meet the physical demands of their specific job. This is useful for new hires and existing employees to determine whether a person can perform the essential functions of a job. Early intervention is helpful in preventing on-duty musculoskeletal injuries.
Another benefit of having an on-site injury prevention services program is the ability to perform a job analysis, like an ergonomics assessment to review an employee's workstation and make recommendations on adjustments that may lower a worker's injury risk. Employers and employees also have immediate access to OSHA-approved first-aid treatments just in case there is a workplace injury.
Virtual Injury Prevention Services
While a hands-on, in-person injury prevention services program is ideal, the COVID-19 pandemic showed that virtual amenities are equally as imperative. Some virtual amenities include, virtual stretch and exercise programs to help workers stay healthy on the job, one-on-one phone consultations for pain or discomfort, as well as videos and other online educational resources for workers to use. Manufacturers can also adapt other various in-person injury prevention services virtually, such as physical testing plans for new hires and existing employees, fit for duty programs and job analysis results.
How Does an Injury Prevention Services Program Help Manufacturers?
Having an injury prevention services program can reduce workplace injuries and employee absence. In fact, there was a 67% reduction in musculoskeletal injuries within 18 months of having an on-site program, according to Unify Health Services – a workers' compensation and disability network that specializes in pre- and post-injury workforce solutions. In addition, these services can improve safety and morale because a healthier workforce increases productivity and shows employees that their well-being is important to the manufacturer.
With manufacturers facing the daily challenge of maintaining a safe work environment, they must also determine if an employee is fit for duty. Injury prevention solutions can help employers overcome this challenge by providing them with tools and programs that provide valuable insights like pre- and post-injury claim data. Employers can then use this type of information to help drive change and make their facilities safer. Manufacturing employees can also benefit from an injury prevention program because they'll have access to on-site health and wellness services. If they get hurt because of their job, the employee can visit an on-site medical care center to address the injury as well as review the cause of the injury to mitigate the injury from recurring. This allows employees to return to work safely and decrease the possibility of re-injury.
The Hartford Partners With Trusted Vendors
The Hartford knows how important employees are to the success of a manufacturer. Whether the business manufactures food, furniture, electronics or clothing, protecting its employees from workplace injuries is essential, and The Hartford's on-site Industrial Performance Program is a model for helping hurt or sick employees heal and get back to work as quickly as possible.
Through its partnership with trusted vendors, The Hartford's manufacturer policyholders get access to highly experienced injury prevention services providers. The Hartford understands that manufacturers of all sizes face unique challenges, and its vendor network can work with manufacturers to provide a customized program to fit their unique workforce needs.
Plus, if there's a work-related injury, manufacturers don't have to spend time looking for service because The Hartford's vendors offer support nationwide, giving employees access to treatment and recovery wherever they are. As many employers today are focused on creating a workplace culture that focuses on recruiting, retaining, and engaging top talent, The Hartford believes its injury prevention services can help employers achieve that type of culture.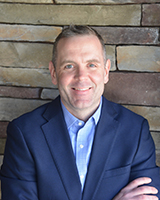 About the Author
Brian Kramer leads the manufacturing and industry portfolio team at The Hartford. He joined The Hartford in 2006 and took on roles of increasing responsibility in underwriting and sales. He holds a bachelor's degree from Fordham University.
The information provided in these materials is intended to be general and advisory in nature. It shall not be considered legal advice. The Hartford does not warrant that the implementation of any view or recommendation contained herein will: (i) result in the elimination of any unsafe conditions at your business locations or with respect to your business operations; or (ii) be an appropriate legal or business practice. The Hartford assumes no responsibility for the control or correction of hazards or legal compliance with respect to your business practices, and the views and recommendations contained herein shall not constitute our undertaking, on your behalf or for the benefit of others, to determine or warrant that your business premises, locations or operations are safe or healthful, or are in compliance with any law, rule or regulation. Readers seeking to resolve specific safety, legal or business issues or concerns related to the information provided in these materials should consult their safety consultant, attorney or business advisors. All information and representations herein are as of July 2021.