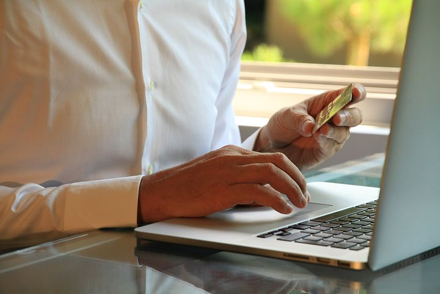 A huge part of being an adult is buying insurance. Most people usually underestimate the importance of insurance which is why here's a cautionary tale to remind you. Once upon a time, there was a human who lived his life uninsured, he died.
Main point is, insurance is important, but in order to get insurance, you need to go out which is risky; what if you die on your way to an insurance company? Your best bet is to buy insurance online.
Advantages
1. Saves Time
Anytime you want to purchase insurance, you can simply go online, pick a plan, or renew an old plan. There is absolutely no need to waste time on personally going to the company, or waiting for your number to come up so you can speak to an agent.
2. Convenient
You no longer have to dedicate a whole day to go over to the insurance company. With the ability to make online payments, you can just purchase a plan while sitting in front of your television.
3. Cheap
Insurance agents work on commission which means that if you buy insurance through an agent, you will be charged more. In addition, some agents may attempt to sell you more expensive plans or unneeded coverage. On the other hand, with online-payment, you get to control what you want to pay for.
4. Offers a Number of Options
You won't need to have the constant fear of missing out on a perk that a certain company offers. The internet makes it easier to do as much research as possible before you can make a final decision.
5. Hassle-free
There will be no risk of forgetting to print a document or losing your paperwork, since everything will be digital. You would only need to upload your documents and download the policy.
Disadvantages
1. Requires Research
While an agent would charge more, they also provide a lot of information regarding several plans and policies. It would definitely save you the trouble of having to do all the research by yourself.
2. Requires an Internet Card
While Mypaymentsavvy offers other payment solutions that care about this issue; if you do it on your own, you would need to issue an internet card which means going to the bank.
3. Makes it Easy to Miss Out on Offers
Sometimes, companies don't include special offers or bundle discounts on their websites. With an insurance agent, you are guaranteed to know about all offers.
4. You Can't Ask Personal Questions
The internet is not a place for personal questions. Unless the company offers an online chat service, you would have to call then be put on hold forever so you can get a simple answer.
5. Less Flexible Insurance Policies
Visiting an insurance agency pays off, as agents are capable of providing personalized packages that the internet does not offer.
Summary
Technological advancement has made online insurance payments easier, more convenient and faster than ever. On the other hand, the internet, once again, fails to deliver the same exact services offered by a personal encounter. This, however, doesn't mean that online payment is bad, or good. It is a matter of suitability.
Allen Brown
Keen writer covering a range of topics such as Internet marketing, SEO and more! When not writing, he's found behind a drum kit.