Yodify offers a growing library of industrial products and brands to create online catalogs and e-commerce stores quickly and inexpensively.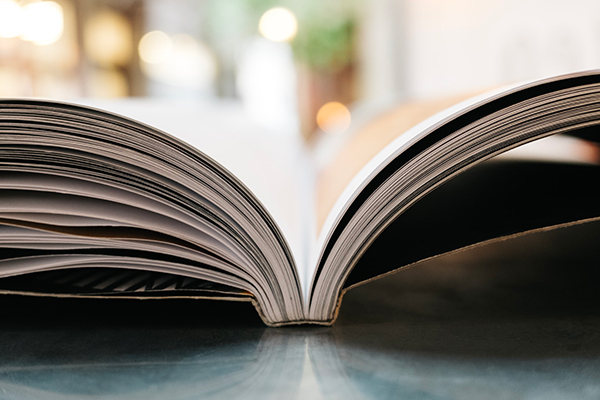 By David Soyka, Senior Editor, Industry Today
Remember binders? Leafing through pages to find a product listing, maybe even dialing a landline phone to place an order. Ancient history, right?
Not so ancient for many industrial distributors which even to this day still produce expensive and cumbersome paper catalogs. Why not put all that online and join the 21st century? Because it was a daunting technical task which made it very expensive.
Note we said "was."
Yodify, a Canadian-based industrial ecommerce platform, is changing that, thanks to an extensive library of industrial parts and brands that can have a highly affordable industrial products catalog up and running in about a week.
The company was founded in 2015 in response to what Yodify founder and CEO Brian McClelland characterizes as industry's "technological leap backwards." While recognizing the need to replace paper with something resembling an online catalog, most industrial company websites were basically placeholders.
"All these sites had was a picture of the product and some specs, but if you actually wanted more information or even to order something, all they could do was provide a link to the product supplier," McClelland says. "This was crazy. You were effectively sending customers away from your site where you possibly wouldn't get those customers back again."
The problem was that compiling product listings and building a fully working ecommerce site is a time consuming and costly undertaking. "It doesn't need to be that complicated," McClelland says in explaining the inspiration for Yodify. Instead, industrial companies can take advantage of an existing architecture scalable to company size that contains an extensive library of fully detailed product listings with secure ordering capabilities.
"Yodify ushers in an affordable and attainable way industrial companies can easily manage their online presence," McClelland says. "The website architecture need only be created once with the creation of a product library and then countless brands and products can then be added and used by millions of individuals and companies worldwide. By eliminating all the redundant work to categorize multitudes of products and provide for their purchase, there's an exponential savings of time and money, to the benefit of the brands, distributors and customers."
27,000 Product Categories Covered
Having started to build very detailed product listings with ordering capabilities back in 1999, today Yodify has a library of some 27,000 categories for industrial and non-industrial classification with brand, product and SKU pricing for specific customers. Yodify also offers a complete suite of tools for users to create and manage at their own convenience and discretion.
"Industrial companies can create a website with a specialized web design firm, but they're paying tens of thousands, and often significantly more, in initial start-up costs, months of development, along with the ongoing costs and the full burden of managing a high functioning website," McClelland points out. "To create a site comparable to Yodify is impossible for many companies to afford and maintain."
In addition, McClelland notes that, "A website created from scratch is an island unto itself. To get customers to your site involves a lot of social media and SEO marketing; most industrial companies don't have that kind of expertise and either have to hire someone or some company to do it for them or, worse, not do it all."
In comparison, he adds, "By joining Yodify, an industrial company is accessing a powerful marketplace of manufacturers, distributors and customers already interacting and purchasing products online. A website design firm can create you a website, but not an audience."
Storefront or Satellite Options
Here's how it works.
There are two ways to take advantage of Yodify's capabilities: Storefront or Satellite. The Storefront is a way for brands and distributors to represent themselves on the Yodify marketplace. There is no charge to join the Yodify Storefront. That's right, it's free. That alone makes it highly price-attractive.
The Satellite option enhances or replaces an existing company branded website with a Yodify-powered catalog or ecommerce back-end so potential customers have all the information they need to research and make secure online purchases. Here again, Satellite pricing is beyond the reach of any potential competitor.
McClelland emphasizes that there are no long-term contracts or commitments to using Yodify Satellite. Rather, billing is month-to-month. "We don't want or need a lot of upfront money. We believe in the value we offer and are committed to customer satisfaction, so we don't want long-term contracts, or need them. Pricing starts at about $350 a month, but on average for about $1,000 a month you can have a fully functioning website and ecommerce site, including mobile, up and running in about a week. We can actually do it in as little as an hour, but there are some things on the client side they need to supply to us, so that's where the week comes in."
Getting Started
He adds that, "The Storefront marketplace is a good starting point for companies, but the two are not mutually exclusive. Our clients get a dedicated portal to manage their catalog data which maintains both their store in the Yodify Marketplace and on their own Satellite site. All changes to a catalog or storefront affect both the Yodify marketplace store and the Satellite site, so there's no need to update multiple catalogs or stores. With Yodify, do it once and it's done."
While there are certainly a range off-the-shelf website templates available—from vendors such as Amazon, Shopify, Wix, Squarespace, WooCommerce—they are only sufficient for selling limited SKUs. "They don't offer the sophistication to support industrial markets," McClelland says. "Our real competitors are platforms like BigCommerce and Magento. But they come with a high price tag, longer development times and are more onerous to integrate and maintain."
McClelland emphasizes that Yodify is not a website design firm, though it does offer custom solutions for enterprise-level clients. However, Yodify does offer web design shops its unique capabilities. "They can utilize Yodify-powered Brand, Product and Category tabs to enrich custom ecommerce for their industrial clients," McClelland says.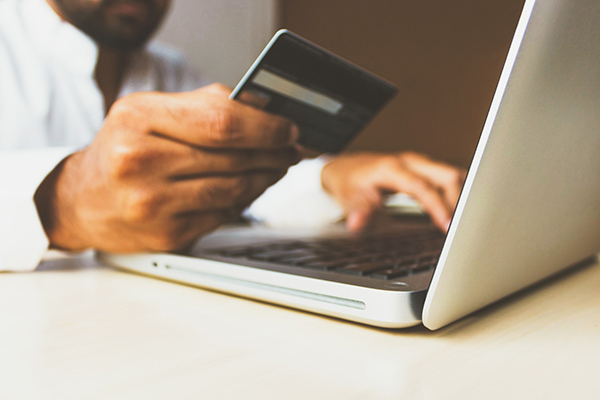 Rethinking for the Internet Age
So why hasn't Yodify found more widespread acceptance? "There's been a stigma plaguing industrial companies when it comes to online e-commerce sales. Most owners and managers aren't of the Internet-age. They aren't familiar with how this works and they've heard a lot of horror stories. Manufacturers and distributors have decades of failed or abandoned attempts to create an efficient and profitable web presence," McClelland says.
However, he also points out that, "Once they've seen the roadmap of how easily Yodify can get them quickly from A to B with online catalogs and ecommerce that is easy and affordable to achieve, they get onboard."
He adds, "No one has done this before. Industrial customers didn't realize this was possible. But they are starting to come around. The pandemic has also been a big factor. Salespeople aren't able to make face-to-face calls like they used to.
Yodify continues to focus on the trillion-dollar global industrial market, with clients not just in North America, but around the world. "Industry has been forced to rethink how they do things and are starting to realize how Yodify can help them do those things better and more economically," McClelland says. "Yodify is absolutely the best way to showcase their products to an industrial-focused audience and empower their distributors to enrich their websites with one-click purchases directly in the Yodify library."
Yodify best-in-class online catalog and store platform provides thousands of ready-made products and brands, advanced search, configurators and powerful tools for industrial distributors and customers.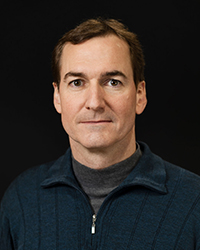 Brian McClelland is the CEO and Founder of Yodify, driving software design, development, technology infrastructure, and marketing. Since 1990, prior to Yodify, Brian was the CEO of Telematic Controls & Kayden Instruments, both process instrumentation companies that create & distribute innovative micro-processor-based control products.
In 1999, Brian revolutionized these companies with state-of-the-art custom product catalog websites which he designed and built in-house, complete with sophisticated product configurators that enabled his sales teams, global distributors and customers to generate their application-specific model numbers. The mandate was to promote the companies and their products to a worldwide audience via a content-rich self-serve platform that would present a product-centric focus and empower individuals both inside and outside the companies to have instant access to a wealth of product data 24/7. In 2009 he implemented the websites with e-commerce components enabling customers to order online.
Building on over 20 years of e-commerce and product catalog knowledge, Brian created the software platform that would become Yodify, an online catalog & e-commerce solution built for the global industry sector. With Yodify, he leads a powerful platform that simplifies e-commerce for companies of all sizes.
This article is sponsored by Yodify.