By: James A. Wall, Executive Director, National Institute for Metalworking Skills
When done right, apprenticeship can be an effective solution.
Apprenticeship is a customizable model that provides a pathway for individuals to "work and learn" towards a valuable career, making it a powerful recruitment tool for top talent. At its core, apprenticeship enables employers to provide participants with a strong foundation of skills that are critical to long-term success at their companies.
Despite the apparent benefits, apprenticeship has had a bad name for many employers. Some still hold on to the perception that it is an outdated model that has been historically too expensive and cumbersome for companies (particularly small shops) to setup. But, this has changed. Today, we are setting our sights on The New Apprenticeship—modern, nimble and accessible to a diverse workforce and industry.
NIMS is re-invigorating this model in the manufacturing sector with its competency-based apprenticeship system, which is built on stackable industry credentials. "Competency-based" means that apprentices learn and progress through the training by mastering and performing certain skills and competencies, in lieu of a rigid set of hours. This enables individuals to move through the training more efficiently and companies to focus on the training that's needed for the individual and the job. Individuals advance at their own pace and employers are able to effectively monitor and measure progress and reward individual initiative. Another feature of the competency-based apprenticeship is the integration of nationally-portable, industry-recognized and standards-based credentials. Leveraging ready-made credentials, companies can build a customized apprenticeship that is flexible and efficient.
The National Network of Business and Industry Associations, of which NIMS is a founding member, is leading the way in designing these types of apprenticeships economy-wide. The National Network is focused on developing employer-driven, competency-based apprenticeship models that combine theory and work-based learning into a pathway to employment. This model of workforce preparation can work for companies of all sizes and in sectors as diverse as manufacturing, construction, healthcare, hospitality, retail etc.
How the NIMS Competency-Based Apprenticeship Works
A NIMS apprentice starts out by earning a core set of NIMS credentials applicable to their intended career focus. They earn additional NIMS credentials determined by their employer's needs, with the final layer including company-specific competencies. This apprenticeship system enables companies to source and hire individuals with nationally-recognized skills and train them to company-specific needs. The blend of classroom and workplace learning provides individuals with the highest quality training while they gain real-world experiences and skills by working and contributing to the sponsoring company.
Recently, NIMS was selected by the United States Department of Labor as an industry intermediary to support the expansion of registered apprenticeships within manufacturing. NIMS is working with industry, workforce and education partners to increase access to apprenticeships in manufacturing and assist employers in developing new programs that reach diverse talent pools. As part of this initiative, $500,000 is available to support companies in establishing a registered apprenticeship program with the Department of Labor. This contract gives us the unique opportunity to create more impact in our industry by expanding apprenticeships to underrepresented populations and to new companies looking to establish a sustainable talent pipeline.
NIMS will focus on providing companies with tools and resources to develop customized registered apprenticeship programs. These programs combine on-the-job training with job-related classroom instruction and meet national standards for registration with the Department of Labor or State Apprenticeship Agencies.
On February 23, 2017 NIMS will offer a free workshop to support companies and third-party organizations in the development of an apprenticeship program. Attendees will receive in-depth training on the registration process and associated documentation, and insight on how NIMS can support organizations with program development. To sign up for the workshop, please visit: goo.gl/Sr9yEQ. For more information on partnering with NIMS on building an apprenticeship program, visit www.mfgapprenticeship.com or email the NIMS ApprenticeshipUSA team at apprenticeship@nims-skills.org.
Together, we can reinvent a proven talent solution and create the next-generation workforce we need to grow and compete.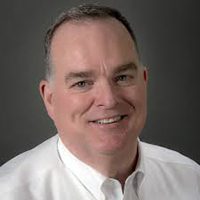 James A. Wall
Mr. Wall has 35 years of experience in the manufacturing industry as a company owner, educator, and as Executive Director of NIMS. Since joining NIMS in 2002, Mr. Wall has been responsible for the continued development and deployment of the competency-based apprenticeship models. For the past 2 years Mr. Wall has served as the Employer Co-Chair of the Advisory Committee on Apprenticeship (ACA). Prior to joining NIMS, he directed the statewide metalworking program at the Pennsylvania State University. Mr. Wall has a B.S. in Education.