Businesses of all sizes can take these steps to optimize their processes, particularly those related to supply chain, despite disruptions.
By Ben Richmond, U.S. country manager at Xero
It's no secret that supply chain issues have been taking hold of nearly every sector (ahem, furniture!) since March of 2020; given the repercussions of a global pandemic, it's only natural that supply and demand ebb and flow in a wildly unpredictable way. However, almost two years later, things really aren't looking up; in fact, many would say the state of things is more questionable than ever.
With ongoing issues between countries and shipping back-ups slated to continue throughout at least the spring of next year, some are predicting what's called "a never-ending peak season" for all of 2022 – this essentially equates to a situation wherein there is less supply than demand. More or less, businesses will be underwater for the foreseeable future, with customers experiencing increasingly long wait times.
Of course, this affects all businesses both big and small and changes the way they need to adapt to meet customer demands in a (semi-)timely fashion while also managing an also unpredictable cash flow, high season and beyond; and with Christmas right around the corner, how are small businesses in particular planning to manage? With less technology (and budget!) at their fingertips, they need to rethink the structure with which they get product to customers.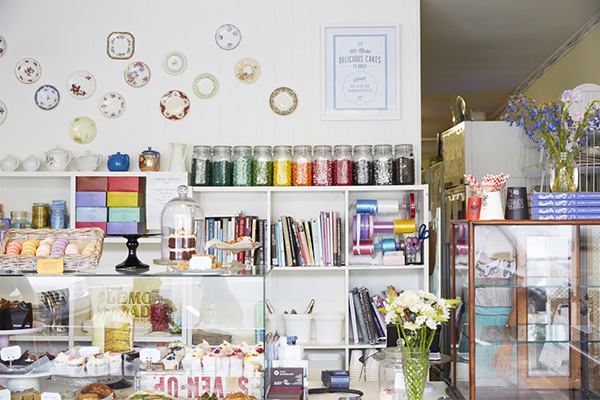 Here are a few tips to keep your supply chain in order:
1. When in doubt, diversify it (supply and distribution channels) out.
It's no different than the stock market or the dating pool – diversifying your options increases the likelihood of success (and long-term success, more specifically). With global shipping times unreliable at best and atrocious at worst, small businesses need to stay focused and resilient by diversifying how they fulfill orders and, of course, ultimately get them to their expectant customers. Utilizing providers with a larger network of delivery partners increases the likelihood of a secondary option if one or more links in the chain are cut, and provides a roadmap for timely deliveries moving forward.
However, for this diversification to work, each supplier must provide, at the very least, similar products and be competitive in a way that doesn't affect the end result; it's also necessary to educate the suppliers on perceived expectations and what's required for overall success. This includes delivery locations, times and any unique qualifiers for products (e.g., perishables).
2. Use local manufacturers and service providers when you can.
Naturally, supply chain issues get worse the further the distributor and recipient are from each other – that means additional modes of transportation, more time for errors and backlogs and sometimes even language barriers. By using local manufacturers and service providers, you're limiting the likelihood of delays, but also increasing the control you have over the solution should there be a problem (e.g., driving somewhere close to pick up a product to meet the delivery window). Furthermore, you'll also be contributing to your local economy, which likely took a significant hit over the past 18 months.
3. Personalization is key – and sustainable packaging/shipping choices don't hurt either.
As is obvious, big-box retailers have a competitive advantage when it comes to bulk convenience; for instance, the almighty allure of same-day shipping. But, they pale in comparison to smaller and boutique businesses when it comes to one crucial element of holiday shopping: personalization. Anyone can click "Add to Cart" online a few weeks before the Christmas holiday, but the people who truly care about the gifts they're buying shop at small businesses in their regions, and take time to personalize them for the recipient.
Further, as businesses big and small seek to become increasingly sustainable, it's important to take that into consideration. For consumers looking to be more eco-friendly, and shop at more eco-friendly outlets, supporting sustainable options can't be overlooked (without sacrificing quality, of course). This can be practiced by using compostable packaging or even a carbon-neutral delivery service, which are becoming increasingly popular and easy to integrate into your back-end. Remember, reliable and thoughtful service is often more important than more sophisticated options.
While supply chain disruptions are expected to last through the end of next year, it doesn't mean retailers and small businesses can't still prepare for the holidays; regardless, this time will be of increased importance for economies big and small in the second COVID-19-affected Christmas season. Good news is, the above will not only give you a head start on busy season, but ensure you're diversifying your options and setting yourself apart for the long haul.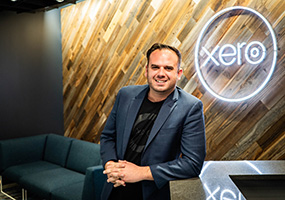 About the Author
Ben Richmond is a chartered accountant and U.S. country manager at Xero, where he is responsible for driving Xero's growth in the region. Ben has been recognized by CPA Practice Advisor as a "20 Under 40 Influencer" and was named Accounting Today's "Top 100 Most Influential People in Accounting."