By Jenine Bogrand, manufacturing leader of LaborWise, Deloitte Consulting LLP
February's ISM Index for manufacturing jumped to 60.8 in February, continuing its 18-month growth streak. Employment alone increased by 5.5 points. But with chronic labor overspend in the industry, this begs the question: Was the employment bump necessary? The short answer is not necessarily: A lot of the demand for more workers comes from inadequate scheduling for hourly manufacturing employees.
Most manufacturers have three primary goals: Increasing quality, enhancing efficiencies, and improving worker productivity. One area that is often overlooked but can help achieve these goals is scheduling. It sounds simple, yet a deeper look into the process can highlight where scheduling can affect each of the three goals.
Historically, scheduling across plants was relatively basic, there were three shifts – first, second, and third. Employees were scheduled on an excel spreadsheet and it was posted on a wall. To assign a worker to a schedule, many plants used a manual bidding process that is based on skills, certification, and seniority. With input from the plant scheduler, who understood the production planning, the worker schedule was created and modified based on exceptions. Overall, a very tedious and manual process.
Now, plant scheduling is becoming more complex with varied shifts that, while improving metrics, can adversely affect employees as well as productivity if not managed properly. For example, think of a production line that is dependent on a specific skill set and one of the workers calls in sick. There can be multiple effects on the entire production line from missing that one person, such as:
Time lost by the supervisor trying to find a replacement worker
Last minute schedule changes to other workers, which can affect them personally or reduce their rest time
Potential slow down or shut down of the production line
Reduced production of the product
All of these will affect the ability to achieve the goals of quality, efficiency, and productivity.
Poorly managed schedules will also result in employee burnout, impacting the bottom line. In the example above, the supervisor most likely called in a worker who was on a scheduled day off. Or, they may have asked workers from the shift either before or after to stay or come in early. In both instances, the worker may not be able to have enough rest time causing him or her to be tired, which can have the downstream effect on compromised safety, reduced productivity, lack of focus, and increased frustration.
The challenge is how to manage the schedules effectively and reduce the effects of unexpected changes. To help alleviate some that risk, there are tools and processes that are now available to manage even the most complex scheduling scenarios. The leading workforce management applications all have scheduling modules that address seniority, fatigue factors, and skill requirements. While the retail, healthcare, and transportation sectors have all embraced more advanced scheduling tools, the manufacturing world has been slow to do so and is now starting to realize the potential it brings in better managing their workforce.
For example, a worker calls in sick. Below are the steps that would take place with automated scheduling once the worker has notified a supervisor. The result? Far less negative impact on a company's bottom line.
Supervisor enters the absence into the time system (alternatively, the worker can report their absence via an automated voice system or mobile device).
Absence triggers a listing of who is eligible to work based on defined criteria such as:
— Required skill or certification
— Seniority
— Required rest parameters
The Supervisor can contact the workers, or the workers will receive notification of the open shift via email, text or voicemail.
If the worker is interested in the shift, they can respond via email, text or voicemail, claim the shift, and go to the production line.
How did this help with the goals of productivity, efficiencies and quality?
The Supervisor didn't spend a long period of time looking for who was eligible to work, allowing them to focus on the operation.
The eligible workers had the option of working additional time with adequate rest, which will keep them focused and feeling involved in the process, in addition to giving them an option to work overtime.
Only those workers who were eligible were notified, eliminating those were not certified or having the right skill set.
Most importantly, the production line was kept functional with the appropriate skills.
While this was an example of dealing with an exception, there are benefits of using an application in the normal day-to-day scheduling process.
A scheduling tool can be the difference between having a full-staffed team or needing to hire. It helps optimize schedules by looking at certain types of data, then creating a schedule that is based on the peaks and valleys of the production line as well as the skills needed to staff that line. As with the exception process, the automation will also look at times allocated for potential fatigue, safety meetings, clean up, donning/doffing, and other activities that may affect the overall schedule, but will deliver a holistic schedule for the various areas within the plant. A plant scheduler can then work with the management team to fine tune the delivered schedules based on potential line exceptions without manually creating the schedules in excel or a printed matrix. The end result is happier, more productive employees, benefitting the staff and the bottom line of the company.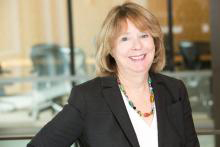 About the Author
Jenine Bogrand is a Manufacturing Sector Leader for LaborWise, Deloitte Consulting LLP. With over 30 years of HR experience, she now works with large enterprise companies to develop HR strategies that will benefit their employees and create efficiencies in all areas of their operations.