Volume 23
| Issue 2
| Year 2020
Click here to read the complete illustrated article as originally published or continue below to read the text article.
By Jeffrey A. Trogolo, PhD, chief technology officer, Sciessent
Supply shortages associated with COVID-19, most notably the need for personal protective equipment (PPE), have been driving innovation among manufacturers in the healthcare industry and beyond. Sciessent is partnering with customers to meet the demand by providing antimicrobial solutions coupled with guidance and support to quickly and effectively navigate the U.S. Food and Drug Administration's (FDA) regulatory approval process.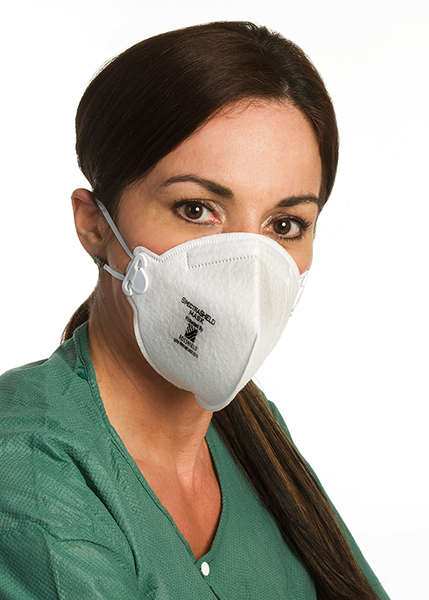 Setting the stage with SARS
The work behind proving our Agion Antimicrobial's effectiveness against viruses started in the early 2000s during the SARS outbreak. At the time, we worked with Foss Performance Materials (FPM) to develop an Agion treated polyester fiber. We then worked with Nexera Medical and FPM to develop Nexera's SpectraShield 9500 N95 respirator mask. The FDA's initial clearance of the Nexera mask included antimicrobial claims, but could the embedded antimicrobial combat viruses, such as SARS?
To answer this question, the Sciessent team engaged with university researchers, industry partners and government agencies to investigate the effectiveness of our antimicrobial against viruses. In 2015, based on this data, Nexera secured an updated 510(k) for its mask with approved claims to inactivate viruses by 99.99 percent in five minutes.
Fast forward to today and demand for the Nexera N95 mask has soared as a result of the COVID-19 pandemic, with the company delivering over 3 million masks embedded with Agion to healthcare facilities worldwide.
Manufacturer innovation crosses industry lines

As the need for masks outpaces what traditional healthcare manufacturers can produce, the U.S. government has turned to companies in other industries to supplement production. This includes a cooperative consortium of major apparel manufacturers that have dedicated line capacity to producing masks during the COVID-19 outbreak. Leading manufacturers within the consortium, including HanesBrands, are incorporating our Agion Antimicrobial into their masks designed for use in healthcare facilities.
While HanesBrands had been producing textiles containing our antimicrobial, it had never developed a product for the healthcare sector. With the U.S. government requesting the company manufacture and deliver millions of masks, it needed to secure FDA approval right away – and we were there to help.
In collaboration with HanesBrands we approached the FDA, explaining how the agency had approved the Nexera N95 mask containing our antimicrobial, and offering data demonstrating its ability to inactivate viruses. Based on this information, the FDA cleared HanesBrands' masks in just one day, enabling the company to quickly transition its operations to relieving the PPE shortage.
Partnership speeds shortage response
COVID-19 has rapidly spread worldwide in a matter of months; therefore, healthcare needs rapid solutions to address it. Overcoming supply shortages during the pandemic requires strong partnerships between manufacturers, suppliers and regulatory agencies so that all parties can effectively and efficiently play their roles in product development.
As a company with antimicrobial technology proven effective in a wide range of medical devices and supplies, and extensive experience partnering with manufacturers through the FDA's approval process, Sciessent is perfectly positioned to help customers develop essential innovations and bridge regulatory gaps to quickly meet the needs of healthcare workers and patients.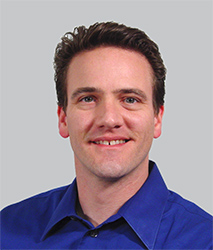 About the author
Dr. Trogolo supports Sciessent's technology operations and sales & marketing efforts and is an original member of the team that founded Agion Technologies. This work has earned him the 2006 Technology Pioneers Award from the World Economic Forum. He joined Agion in 1998, after serving as a Staff Scientist and Research Director for orthopedic device applications at Spire Corporation, a medical device surface engineering company.
Dr. Trogolo earned his B.S. and Ph.D. in Materials Science and Engineering from Rensselaer Polytechnic Institute, and is a scientific advisor to Village Forward, a non-profit organization with a mission to bring cleaner, safer water to the developing world.