1. How have the risks for employee safety and security when traveling internationally changed over the last five years?
Over the last five years, the risks for employee safety and security when traveling internationally have changed considerably. Political violence, terrorism, and infectious disease outbreaks such as Ebola and Zika are just a few examples of the types of dangers that have gripped regions of the world in recent months – and these risks have shown no sign of subsiding. Given the political environment in certain geographies, employee safety and security while traveling overseas is now a major priority for many high-tech manufacturers with global operations.
As high-tech manufacturers continue to increase their use of overseas suppliers in a globalized economy, the ramifications for overlooking these exposures can create unnecessary financial and reputation risks. As such, it's critical for high-tech manufacturers to be proactive and take precautions to limit the likelihood of losses arising from overseas safety, injury, and endemic disease, particularly when you consider that a company's U.S. insurance coverage may not provide coverage for all of these global risks.
2. Does company size or the value of the company's technology matter in how vulnerable the executives might be?
The size, prominence and visibility of a company can potentially make traveling executives susceptible. When a company is well-known globally, it can become a target. Typically larger high-tech companies have a number of employees traveling overseas on an annual basis. These employees could be traveling to remote areas to meet with suppliers or visiting a subcontractor. The more employees a company has, the larger spread of risk.
3. What types of insurance coverage should high-tech manufacturers consider to mitigate this risk?
With the right insurance coverage, a high-tech manufacturer can help protect its financial health and long-term viability from overseas safety, injury, and endemic risk. Insurance considerations for high-tech manufactures to minimize exposure to this type of risk include:
Foreign voluntary workers compensation coverage, which picks up where a domestic workers' compensation policy leaves off. The benefits payable under the policy are typically keyed to the benefits available under the workers compensation law of the state designated by the employer. A typical Foreign Voluntary Workers Compensation policy includes coverage for endemic diseases, transportation expenses and provides 24/7 coverage. These coverages are not commonly provided on a domestic workers compensation policy.
Kidnap and ransom coverage, which provides protection for overseas kidnap, illegal detention, extortion, production extortion and hijack. It is also possible to obtain cover for threats (without an extortion demand), mysterious disappearance, political evacuation, express kidnap, hostage crisis, and product recall as the result of an extortion. Kidnap and ransom policies also include the services of crisis response consultants.
4. How can high-tech manufacturers prepare for such events as kidnap and ransom, extortion or illegal detention?
Physical safety and security factors in certain parts of the world may warrant extra precautions for employees traveling to those destinations. As such, high-tech manufacturers operating overseas should consider the potential for events like kidnap and ransom, extortion, and illegal detention. Though rare, these events can have a significant impact on a company, its employees, and their families. A company can manage the impact by being well-informed on such risks and well positioned to respond effectively.
High-tech manufacturers can take the following steps to prepare for such risks:
Contact in-house security or the risk management department to discuss the countries in which the employees are traveling
Review State Department warning bulletins for the countries the employees are traveling
Review CIA country information at www.cia.gov/library/publications/the-world-factbook/index.html
As a last line of defense, consider kidnap and ransom coverage (with limits appropriate for the size of the company) which provides insurance protection for overseas kidnap, illegal detention, extortion, production extortion, and hijack
5. Besides more common sense advice — facilitating pre-trip medical care, being aware of State Department warning bulletins, etc. — are there any particular actions that executives of high-tech manufacturers should follow?
Executives of high-tech manufacturers should consider the following actions while traveling overseas on business:
Ensure you have the most up to date information regarding the security environment for your destination
Ensure you know the emergency contact numbers for your Embassy or Consulate, your company's emergency 'out of hours' contact number, and ensure your office staff and family have them as well
Guard your information and keep details of your itinerary, meetings, hotels and other sights to be visited confidential especially when talking on a cell phone in public spaces
Have the minimum amount of information on laptops, tablets, cell phones; additionally, back up information prior to your departure, and ensure all your IT security protocols are updated and enabled
Maintain a low profile, do not draw attention to yourself through your behavior, or clothing or accoutrements with company logos, and dress according to the local norms.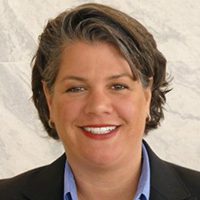 Jill Duffy, 2VP, Global Technology at Travelers