In the engineering and construction industries, businesses have to maintain a sequence of collecting critical data from job sites, communicating that data back to main offices, using that data to power effective decision-making, and then sending critical changes and updates back to the job sites. Each step of this process has the ability to either make or break businesses, whether that's adhering to strict compliance standards, producing high quality work, or meeting budgets and timelines.
The issue with this process is the prevalence of manual data collection in these industries. At TrackVia, we recently conducted research that showed that around half of managers in these industries said they still track job site data manually, with many of them still using pen and paper. This inhibits companies' ability to build that data into usable reports for making decisions.
The survey found that 89 percent of managers and 79 percent of executives in construction and engineering agree on the importance of job site data to their business, but also found that 47 percent still use manual data entry methods to capture that critical data, with more than one-third still using pen and paper. This manual data collection also causes a number of downstream issues for businesses, including quality, safety, and unnecessary costs.
And it's not just the prevalence of manual data that's raising eyebrows. Most contractors and engineers are also using multiple systems to house the data coming from job sites, which further slows processes and leads to operational inefficiencies.
One prominent pain point is the amount of time it takes to create meaningful reports when the data is housed in multiple systems. In fact, 75 percent of executives say they use multiple systems to house project and site data, and as a result, 58 percent of executives say using multiple systems makes it too time-consuming to collect, process and make data usable for team members.
When executives are tasked with assembling data into usable reports using four or more data systems, they spend 1,300 hours per year doing so. This is a 400 percent increase in time spent assembling reports compared to those who use a single data system.
To help alleviate this pain point, corporate offices should simplify their processes for turning data into reports. Digital data acquisition on the job site, combined with a simplified relational database, could help companies have accurate, real-time visibility into on-time delivery, minimizing costs, quality and safety.
Not only do manual data entry methods eat up valuable time but they can cause budgets to reach their tipping point. Managers say the top costs their businesses face from manual data entry are costs related to work quality especially when work must be redone (76%) and costs related to employee downtime (71%).
Work quality is of utmost importance to executives and managers, as three out of four say that ensuring a high quality of work is the most important part of their job. Yet 52 percent of managers say they use manual methods to track job quality data. This leads to incomplete data about work quality, with 59 percent of managers reporting this issue in the survey.
Another challenge managers face when data is collected manually is inadequate levels of details attached to work and change orders. Sixty-five percent of managers said work orders and changes get missed some to all of the time. This could be explained by the fact that 80 percent of managers said work and change orders were initiated and communicated via email and that 71 percent said they were communicated in meetings.
Executives and managers agree that data is vital to the success of their business, but they know that the systems and methods they have in place to collect, act upon, and analyze data aren't meeting their needs. But there is good news for the construction industry. Firms can take steps to alleviate these pain points by digitizing data collection and automating processes.
For example, automating work and change order processes could help firms eliminate manual steps and enables employees to take immediate action. When tasks, work orders, notifications, alerts and verifications using event- or data-based triggers are automated, companies could see significant improvements in on-time performance.
Digitizing data collection processes could also dramatically improve managers and executives' ability to make important decisions quickly and confidently, streamline work and change order processes, and improve businesses' overall bottom line. In fact, over half of executives (52%) reported the number one way to improve their operations is by digitizing data collection, processes, and reporting that are still done manually.
Data will never stop being essential to construction and engineering businesses. It's important to make sure the status quo and legacy systems don't inhibit collecting information that is vital to maintain safe, quality and profitable projects.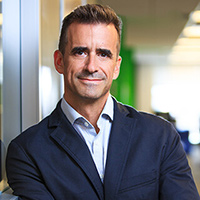 Author: Walker Fenton, SVP of product at TrackVia
Walker has been an engineer, an operator, a consultant and an investor in various Internet companies for over 15 years. He started his Internet career in 1995 at Netcom, the first nationwide dial-up Internet service provider. Previously, Walker was the VP of Mobile at NewsGator Technologies, and the CEO of Sepia Labs, the company behind the mobile app, Glassboard. Walker received a B.A. in Economics from Colby College, and his M.B.A. from Regis University.