Volume 20
| Issue 2
| Year 2017
Click here to read the complete illustrated article as originally published or scroll down to read the text article.
At Palmetto Railways we understand that our success is inextricably linked to providing the customer outstanding service. Our team strives to continuously exceed customer expectations. As a strong proponent of economic development in South Carolina, we continually seek ways to provide cost-effective rail solutions and efficient freight movement in order to promote and bolster the local, regional and statewide economy," said Jeff McWhorter, President and CEO of Palmetto Railways.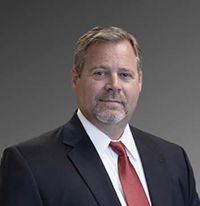 JEFFREY MCWHORTER
President & Chief Executive Officer, Palmetto Railways
Jeff was appointed President and Chief Executive Officer of Palmetto Railways (PR) in September 2007 after having served 5 years as the Vice President of Operations & Maintenance. As President and CEO he has led Palmetto Railways to be named by Railroad Age Magazine Short Line Railroad of the Year for 2015. Additionally, Jeff oversaw and spearheaded the rebranding of the railroad so that three railroad entities became known as Palmetto Railways. Jeff also helped launch the plan for one of Palmetto Railways' most integral projects of its history: the Navy Base Intermodal Facility. This facility is a state of the art intermodal facility to be located on the former Navy Base in North Charleston, SC. Jeff is a graduate of the University of South Carolina's College of Criminal Justice and Southern Wesleyan University where he earned a Master of Science degree in Management. Jeff is a member of the American Short Line and Regional Railroad Association, the CSX Short Line Caucus Committee and the South Carolina Economic Development Association. He serves as Chairman of the Board for the South Carolina Association of Railroads, and serves on the Board of Trustees Executive Committee for the South Carolina Business and Industry Political Education Committee, the Board of Governors for the Propeller Club of the United States – Port of Charleston, the Board of Governors for the Harbour Club and the Board of Directors for the Maritime Association of South Carolina. Jeff also serves on the Joint Base Charleston Honorary Commander Advisory Council and is a U.S. Air Force National Security Forum Alumnus. Additionally, Jeff was recognized as one of the 50 Most Influential People of 2012, 2013 and 2014 by Columbia Business Monthly.