5 Best Practices to Protect Industrial Employees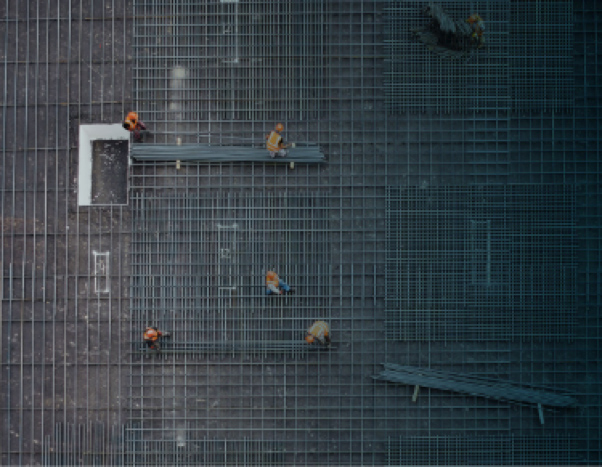 By: James Junkin, SMS, ASP, CSHO, CLA, President Mariner-Gulf Consulting & Services LLC; Master Authorized Trainer for Veriforce
During these unprecedented times, corporate pandemic and infectious disease policies have become indispensable tools for helping manufacturing organizations protect their workforce and ensure worker safety and continued operations. A comprehensive plan, coupled with standardized training that includes testing and verification, helps to ensure employees and contractors are aware of their roles and responsibilities during a crisis, and know how and when to take preventive measures to protect themselves and others.
Since the COVID-19 pandemic is rapidly evolving, it can be especially challenging for safety professionals in the manufacturing industry to stay abreast of worker safety precautions, compliance standards, and regulations related to the outbreak. While recommendations and requirements may continue to change, there are best practices that manufacturing companies should follow to ensure their workers are consistently protected and prepared:
1. Ensure adherence to reliable prevention measures
Clearly communicating recommendations from trustworthy sources – and debunking inaccurate information or company-wide rumors – should always be a priority for safety professionals, but it's especially important during a public health crisis. Manufacturing companies must ensure their workers understand and adhere to recommendations from the World Health Organization (WHO) and the U.S. Centers for Disease Control (CDC), as they remain among the most reputable sources for information to help prevent the spread of the virus. Fostering a company culture that prioritizes safety and personal responsibility, as well as a comprehensive HR policy that encourages paid sick leave and paid time off, will also help to keep infected workers from reporting to work when they're sick.
2. Understand and comply with OSHA standards
While there are no OSHA standards specifically tailored to COVID-19, there are several related to occupational exposure that do apply to today's circumstances, including:
The proper use of personal protective equipment (PPE), including gloves, eye and face protection, and respiratory protection.
The General Duty Clause, which requires employers to provide a workplace free from recognized hazards.
The Bloodborne Pathogens Standard, which doesn't typically include respiratory secretions that may transmit the coronavirus, but it does provide a framework to help control sources of the virus.
Additionally, there are several OSHA-approved plans that provide state-specific occupational safety and health programs. Manufacturers should monitor their state's requirements, in addition to the federal mandates set by OSHA, to ensure compliance and proper safeguarding of their workers.
3. Leverage standardized training
Organizations should also include comprehensive pandemic training and preparedness initiatives in their required safety training. Effective training addresses infectious disease preparedness, biological hazards and airborne contaminants, and behavior-based safety training components. A standardized training plan that includes testing and verification will also bolster better comprehension and preparation among a company's workforce.
4. Despite the nature of the work, practice social distancing measures
Social distancing can be challenging on factory floors and among supply chains, but it's up to safety professionals to enforce measures that create physical distance between workers, as social distancing remains the strongest tool for prevention. This may include scheduling staggered shifts and breaks, extending work hours, requiring smaller group meetings, and utilizing technology to enable remote communications and virtual training whenever possible.
5. Create or enhance a pandemic preparedness plan
Disease prevention and control is a critical component of business continuity planning and emergency preparedness procedures to manage the risks involved with pandemics. It's not too late to instate this important, ongoing measure – if an organization is building a plan from scratch or adding pandemic preparedness to an existing one, it should begin by identifying a coordinator to oversee its policies, procedures and implementation. The plan and emergency communication strategies should be periodically tested to ensure effectiveness.
It's also important to consider and prepare protocol as more employees begin returning to work and operations begin to normalize. Comprehensive credentialing processes will help to maintain health and safety. Safeguards may include enhanced screening measures, phased re-entry, dispersion of workloads, new HR policies and continued flexibility.
This is uncharted territory for all companies, and especially challenging for those in the industrial sector that are considered essential businesses. By clearly constructing, communicating and enforcing safety policies and best practices, providing updated and ongoing training, and continually preparing for the unexpected, manufacturers can better mitigate risks, protect their workers and secure their supply chains.