Volume 2
| Issue 4
| Year 1999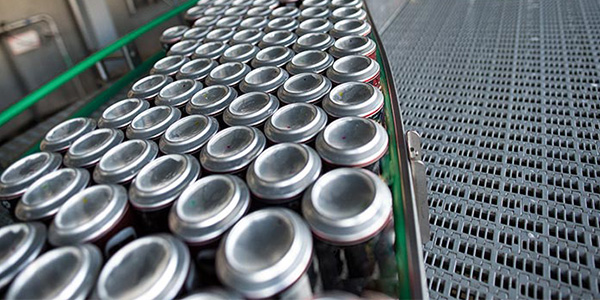 Coors may be a familiar name to beer drinkers, but to folks who work with industrial ceramics and some allied products, it means more than a backyard barbecue beverage. Coors Ceramics Company, headquartered in Golden, Colo., is a household name in the aerospace, fashion, leisure, computer, food and power industries – and the list goes on. Business Week noted that, in the 24 market sectors it uses to categorize U.S. business, Coors Ceramics supplies products to 21 of them. The company's 10,000 clients, domestic and international, are familiar names as well: FMC, Black & Decker, IBM, Motorola, Delphi, Lucent, Applied Materials, TI, Seagate and Halliburton are representative.
In the Beginning
The company began operating back in 1910, when John Herold manufactured ovenware, a heat-resistant porcelain line for domestic use. Two years later, Adolph Coors acquired a majority ownership position and became a company director. A couple of events in 1914 signaled a major change: the resignation of Herold, and, oh yes, the beginning of World War I. As Germany was the only supplier of chemical and scientific porcelain at the time, and because those products were needed for the war effort, a call went forth to porcelain manufacturers to retool in order to provide the necessary supplies to support the U.S. military and its allies in the European conflict. The call was answered in Golden, and Herold China and Pottery began to manufacture technical ceramics.
A year after the armistice, the company name changed to Coors Porcelain Company, a more accurate reflection of its products. Three score and six later, Coors Porcelain became Coors Ceramics Company to focus even more precisely on its pro-duct picture.
Change is Normal
Over nearly 90 years, more than just the name and product line have changed. There are now more than 20 facilities: a few in Golden (structural products, specifically, but with one electronics facility); another in Grand Junction; two in Texas (Austin and Odessa); three in Oklahoma (Norman, and two in Oklahoma City); a host of others scattered throughout the United States (Oak Ridge and Chattanooga, Tenn.; Milpitas, Calif.; two in Benton, Ark.; Lawrence, Pa.; Hillsboro, Ore.); a Canadian facility in Red Deer, Alberta; and an electronics division in Glenrothes, Scotland. Plans are being formulated for further international production and distribution centers.
Currently, about 25 percent of sales is to the foreign market; that percentage is expected to double within a short period. Overall revenue is expected to grow to $1 billion from its current $300 million by 2003, according to Joseph Coors Jr., CEO of the Coors' holding company, ACX Technologies Inc.
An Ambitious Goal
At Coors Ceramics, ambition is made of pretty stern stuff. But to reach the mark in fewer than four years, it will take more than ambition. The company is ready; it's always been ready. The secret? Partnering from the get go. "The customer is the driver," maintains Brian Seggmiller, director of sales for Advanced Structural Products. "We identify client needs at the beginning, especially in severe service situations. Then we apply our engineering and process design skills to develop a product that does the work, efficiently and economically."
Bill Czaplinski, director of international sales and marketing talks about the company's capabilities and strengths. "Customers, both large and small, profit from the research we do at the front end. The research is applied to all aspects of the manufacturing process. We have fast turnaround prototype capabilities; we have high-volume productivity. We can do all this because of partnering, right from the beginning."
Substantial Product Line
The breadth and the depth of the company are apparent from the extensive product line. Electronic products, such as ceramic substrates (thick or thin film substrates are used for electronic circuitry, often laser-machined), dry-pressed or metallized ceramics, are put to use in personal, network, and mainframe computers, as well as in silicon wafer fabrication equipment. Dielectric ceramics found in global positioning satellite systems and other wireless and microwave transmission applications are staples of the aerospace industry. Coors Ceramics is a chief supplier. Ancillary products for optical fiber installation also form a part of the company's varied product picture.
Additional end users run the gamut from the fluid-handling industry, to mineral processing, power generating, medical and scientific, wire and paper manufacturing, machine tooling, thermal processing, and automotive industries, to name a few.
The Coors Spirit
Much of the Coors Ceramic Company spirit – the apparent enabler of all its success and growth – has been summed up in the firm's vision statement: "We are the premier technical ceramics company. We produce unparalleled quality and provide unprecedented service to pioneer creative solutions in partnership with our customers. We excel in our chosen markets.
The values of our spirit are enthusiasm, innovation, responsibility and heartfelt commitment. Our relationships are open, honest and trusting. We are challenged to be the best we can be and we are empowered to fulfill our potential. Our work is fun and rewarding.
Through flexibility and beneficial change, we grow, prosper and make a difference in the lives of those we touch."
A great number of lives are touched. One of the company's promotional brochures suggests that when you "pick up a telephone, turn on a computer, and drive your car around the block, you will probably have used on an average of 20 different Coors ceramic parts."
"Our components," the text continues, "hold together fiber optic cables, provide the base for computer and semi-conductor chips, and even keep the anti-lock brakes working in your car."
It seems that one of the few products Coors Ceramic Company isn't involved in is beer. Ah, well. Let's leave that to that other company.