Volume 23
| Issue 2
| Year 2020
Click here to read the complete illustrated article as originally published or continue below to read the text article.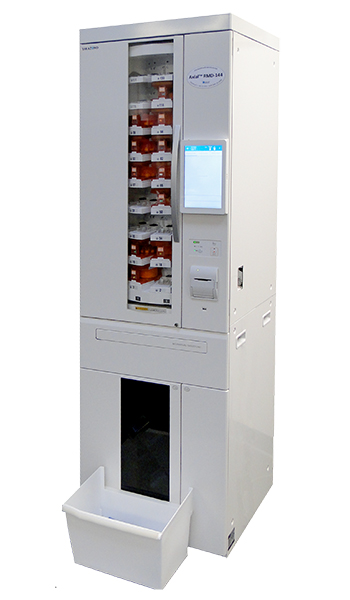 Over the past month, supermarket shelves quickly cleared of toilet paper and cleaning essentials as public fear of COVID-19 took hold, but more quietly this pandemic is overwhelming the drug counters. As a vital component of the healthcare system, pharmacies play an important role in providing medicines, therapeutics, vaccines, and critical healthcare services to the public.
Pharmacists work hard to keep up with patients' demands on prescriptions and over-the-counter remedies for the unknown duration of the pandemic. Euclid® Medical Products is helping to ease the strain on pharmacies during the influx of patients with the launch of the next generation Axial® Multi-Dose Adherence Pouch Packaging Machine.
These machines are packaging unit- or multi-dose medications at speeds up to 65 packages per minute, eliminating the time-consuming manual processes of sorting and packaging by hand. These automation tools are helping free up pharmacists' valuable time and allowing them to focus on the important tasks like consulting with patients and alleviating their worry during the COVID-19 crisis.
"At Euclid® Medical Products, we are committed to helping pharmacies improve overall operational efficiency especially in times of uncertainty," said Kevin Copsey, Business Unit Director for Euclid® Medical Products. "The Axial® packaging machine not only increases productivity amongst pharmacists, but also simplifies how patients take their medications so they can be more adherent."
Manufacturers around the world like Euclid® Medical Products are providing new technologies to set pharmacies up with the means to help their customers during uncertain times.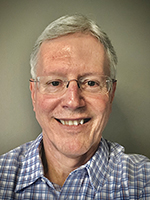 Kevin Copsey
Kevin Copsey serves as the business unit director for Euclid® Medical Products, a leading provider of pharmacy automation equipment with a focus on helping pharmacies, long-term care facilities and third-party re-packagers improve operations and overall patient health. Kevin leads operations, new product development, customer service and business development teams. For more information, visit www.euclidmedicalproducts.com.