Gary Amos, SFS CEO of Commercial Finance Americas
Manufacturing optimism is high. The sector's contributions to the U.S. economy increased 27 percent over seven years: going from $1.7 trillion in 2009 to $2.17 trillion in 2016. For this and more reasons, the time is right to embrace digitalization. As consumers want things faster and more individualized, manufacturers and their workforce need to adapt by investing in digital technologies and worker training. Over the next 10 years, 3.5 million new manufacturing jobs are expected and two million are predicted to remain unfilled. Why? A new digital skill set is needed by today's manufacturing employees to keep pace with consumers' demand for products that are intelligent, responsive, and connected.
According to research from Siemens Financial Services' (SFS) Practical Pathways to Industry 4.0 Whitepaper, digital skills and access to finance are the top two challenges for manufacturers to adapt to industry's digital transformation. With 75 percent of manufacturing firms having fewer than 20 employees, many industrial enterprises require strategic financing options to execute projects successfully. These techniques enable operational flexibility for digital growth and free up capital for digital skills training for employees. The potential financial value of enabling the digital transformation for today's manufacturers is estimated to be between 6.3 and 9.8 percent of total annual revenue by 2025. Financing tools play a significant role in helping manufacturers digitize their working assets, inspiring overall growth.
Practical Pathways to Industry 4.0 was introduced during Siemens Finance Week 2018 and details six key challenges faced by manufacturers and how to build a practical plan to meet these challenges and adapt to today's digital transformation. Participating for the second time in Siemens Manufacturing in America conference, SFS is proud to introduce this research and share its point of view on flexible financing structures that can enable digital growth and how to apply it across the manufacturing continuum.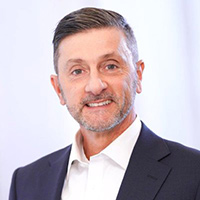 Gary Amos is head of Americas for the Commercial Finance business unit of Siemens Financial Services (SFS). In this role, he is responsible for the P&L of an organization that includes SFS's captive healthcare and industrial asset finance businesses, as well as the third-party vendor finance platform for the Americas. A member of the SFS Commercial Finance Global Leadership Team, which is composed of five regions and operates in 14 countries, Amos also evaluates additional country growth opportunities outside the U.S. that fall within the Americas Region.
Amos joined SFS in 2007 as vice president and national sales manager, tasked with setting strategic direction for SFS' Industrial Leasing platform on a direct basis. A 20-year veteran, Amos was vice president of business development at GE Commercial Finance and national accounts manager at DLL prior to joining SFS.
[scode sid='15133′]