A lack of predictive maintenance can impact your investments. Below are the benefits of predictive maintenance and how it is implemented.
By: Guy Eden, AVP, Product Management, Digital Business Automation, BMC
We've all been in a situation where we placed an order online and waited for deliveries that never arrived. The combination of the pandemic, lockdowns and holiday seasons only exacerbated the issue. Mail carriers and freight companies experienced huge volumes and delays due to increased online shopping. While those were good reasons for delays, on an average day the cause can be as simple as a truck breaking down—an inconvenience not just for you, but for every other consumer who may be expecting a package from the same truck. This leads to a loss of productivity for the delivery company, increased time and expense, and reduced customer satisfaction.
Predictive maintenance can prevent these problems by telling you ahead of time when your systems need attention, keeping your business running optimally. In a traditional environment, systems maintenance for equipment like delivery vehicles is conducted on a routine basis. If a component fails between maintenance cycles, then the resource is either idled or damaged out, costing additional time, money, and lost productivity.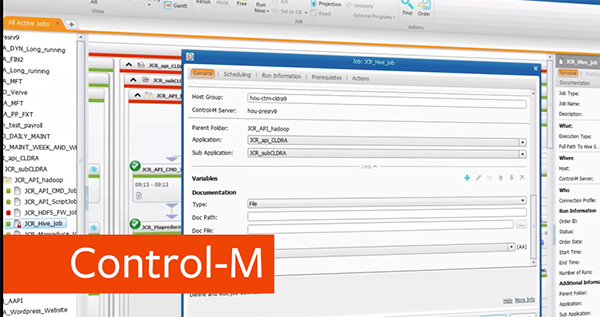 Predictive maintenance solves this by anticipating mechanical, electrical, and digital disruptions before they happen. This maximizes uptime and efficiency, minimizes costly repairs, and extends the life of your resource investments. Companies are increasingly taking note of this. According to research from MarketsandMarkets, the global predictive maintenance market size is expected to grow from $4 billion USD in 2020 to $12.3 billion USD by 2025.
The Power of Data
Predictive maintenance is achieved through intelligent automation and the collection, collation, and analysis of data retrieved from multiple systems. These vary from remote, wirelessly-networked sensors embedded into machinery to core systems of record. They can include enterprise resource management (ERM) platforms, customer relationship management (CRM) platforms, financial systems, social media channels and Internet of Things (IoT) devices.
Once data from these sources is collected, it must be processed and stored before being analyzed. Datasets are often massive, and the number of sensor and record repositories can be equally large and cumbersome. Using technology that can orchestrate this data and provide a holistic view of the various moving parts is essential to identifying potential issues before they impact the business. Predictive maintenance can help you make sense of data from disparate sources, plan ahead, and streamline data pipelines in ways that manual processes cannot.

A great example of this is from Railinc Corporation, a leading provider of technology solutions for the railroad industry. The corporation gathers and moves data from systems of records and rail car and track sensors and converts it into actionable insights.
By tracking shipments across the North American freight rail network, Railinc uses predictive maintenance to monitor equipment health, ensure the safe movement of cargo, provide alerts should equipment need repairs, and forecast train traffic conditions to prevent train congestion in critical areas. This use of data can transform the way manufacturing organizations operate by reducing down time and extending the life of your investments.
The Benefits of Predictive Maintenance
In PwC's Digital Factories 2020 Shaping the Future of Manufacturing report, 98 percent of surveyed companies expect to increase efficiencies with digital technologies such as predictive maintenance. That said, only about three out of ten companies have actually started using data to institute predictive maintenance programs, although that number is expected to more than double in the next five years.
Predictive maintenance can also extend equipment life. If you think back to our delivery truck example above, predictive maintenance allows for potential problems to be identified and services to be proactively scheduled to align with available parts or service personnel. This helps ensure that delivery trucks remain in good, working condition and decreases the chances of breaking down, leading to higher productivity, and unsurprisingly, higher customer satisfaction.
Operating in this manner also minimizes the time the equipment is being maintained, production hours lost to maintenance requests, and the costs of retaining a surplus of spare parts and supplies. This can help you exploit your operating dollars to their fullest potential and minimize unexpected issues.
Using data-driven predictive analytics and predictive maintenance can help companies across a range of industries plan ahead and prevent surprise disruptions that can derail operations and severely impact productivity, profit, and customer experience.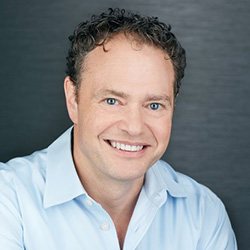 Guy Eden is responsible for product management for the Digital Business Automation product line, joining BMC in 2018. Prior to BMC, Guy was VP Product Management at the financial markets infrastructure provider Traiana, now owned by the Chicago Mercantile Exchange, and before that Head of Product Management at the London Stock Exchange, where he grew the Exchange's UnaVista service from its infancy. Many of Guy's previous roles were at SunGard (now FIS), including Solutions Director, responsible for inbound and outbound product management, and Global Customer Support Manager, with responsibility for keeping customers' mission critical financial messaging systems running 24×7 globally. Guy holds a BSc. In Mathematics and Physics from The University of Manchester, and carried out particle physics research at the Weizmann Institute of Science.