Facilities integrating systems with continuous machine learning are more valuable than ever for post-pandemic energy allocation and analysis.
By: Gavin Platt, VP Product, Acuity Brands
Every building's energy usage and its overall wear is unique, even those built to the same standards and characteristics. Facilities operators must consider constantly evolving variables affecting each building in a portfolio – weather patterns, occupancy, equipment effects and more – to optimize energy use, meet corporate sustainability mandates, manage capital decisions and provide a comfortable environment for those inside.
The U.S. industrial sector accounts for 35% of total end-use energy consumption, the highest use of all sectors according to the U.S. Energy Information Administration. Curtailing waste will go a long way toward reducing overall energy consumption and meeting carbon emission goals.
Identifying where and how energy flows throughout a facility traditionally has required ongoing manual assessment and data entry, which involves a physical trek to every corner of the industrial compound in every building on a regular basis. This tedious, error-prone work conducting audits and reading meters can be a drain on already resource-constrained teams.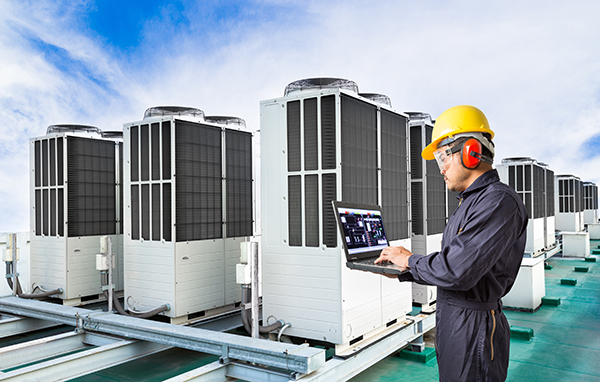 But building management software and machine learning, integrated with an Industrial IoT sensor network, can reduce costs and errors and automate many building management tasks. Every piece of equipment, every product manufactured, every parcel of raw material can be connected to the data communications network in an industrial setting, giving managers a holistic picture of energy and activity throughout the complex. With automation protocols applied, operators can instead focus their expertise on more productive areas such as overseeing energy retrofit projects and identifying problems.
Predictive modeling, key to analyzing what can be an overwhelming data stream, uses recent and historical data to predict unique outcomes in a building. Creating a baseline statistical model of energy use is an essential first step, especially considering this past year's anomaly of wildly varying consumption and uncharacteristically high vacancy for most industries.
Establishing a normal-use pattern allows operators to benchmark against that pattern, determine what is expected and react to deviations. Managers can also integrate weather pattern information and adjust actions (heating, cooling, lighting, ventilation), to seasonal variations and sudden abnormal weather changes.
Baselines are critical to reference following energy efficiency retrofits, where operators must track, verify and report on capital project ROI. Identifying this data supports requests for additional resources the facility management teams require.
Predictive analytics also anticipate and manage the lifecycle costs of equipment, a large expense to any enterprise. Setting automated protocols to reduce lighting or the amount of time that a heating or cooling system is operating, or to turn off malfunctioning equipment, will add up to significant cost savings over the life of the equipment. Predictive modeling also alerts managers to expensive peak demand events, giving them time to divert energy use to avoid exceeding parameters.
Even buildings that are rated highly for energy use will veer from optimal patterns, either through fluctuating occupancy, severe weather or overlooked system changes. Predictive modeling that's harnessing real-time data recognizes these deviations and automatically adjusts systems as needed.
Choosing a solution that is data-source agnostic provides facility operators with broad options for integration into their company data streams. Another important consideration in choosing an energy management monitoring system is ensuring that the platform offers cloud integration into enterprise software to spur collaboration, resource optimization and portfolio-wide insight. Streaming real-time building performance data can encourage teams to work together toward an organization's sustainability goals.
Facilities operators face a new level of unknown factors as industries move to a post-pandemic world with heightened safety protocols and extreme weather events that are increasing in severity and frequency. Predictive energy modeling – continual learning as new data is captured and fed into the analytics platform – has become an essential part of the facility manager's arsenal for monitoring and predicting energy consumption throughout a building and industrial areas.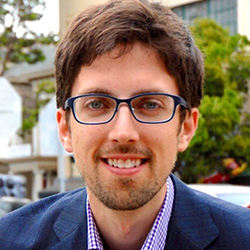 Gavin Platt is VP Product, Acuity Brands. He is a multidisciplinary user experience designer and product leader who collaborates to build elegant, transformative products that make a lasting impact on people and the planet. More info at Acuity Brands; communications@buildingos.com.