Three key factors food processors must identify in technology providers to attain sustainability goals in production.
By Angie Sobkowiak, Environmental and Social Impact Leader at JBT Corporation
Today, technology providers, processing companies and consumers alike are prioritizing living and operating sustainably in the face of climate change. Technology providers serve a unique role in the industry as the solutions they engineer and provide have a ripple effect for their customers and even end consumers. Today, sustainability must be at the forefront for all technology solution providers and food producers to curb negative environmental trends and keep up with an ever-evolving business market.
As food processors and producers evolve their sustainability strategies, they must review the technology solutions they currently use and prioritize sustainability in future investments. To strengthen sustainability efforts across operations now and for years to come, they should consider technology providers that align with their business goals and values and prioritize the following.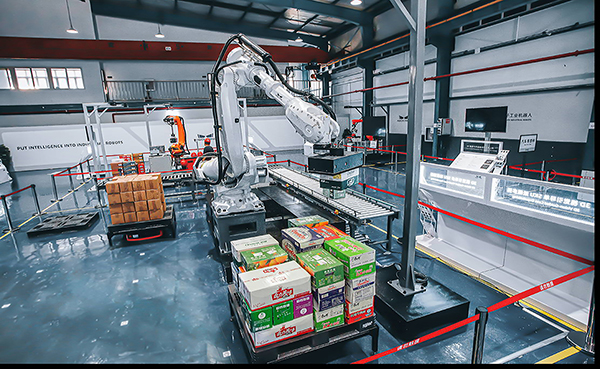 Authentic partnerships
Like any business partnership, it's important that processors develop partnerships with technology solutions providers who understand their core business strategies. This includes learning about their customers' goals, including sustainability goals, and how they can serve as true partners to help achieve them. It's important to have a strategic and goal-oriented conversation about sustainability at the outset of a partnership so both parties are aligned on the desired direction.
When a technology partner prioritizes sustainability in their own operations, it's an indicator that its solutions will support its customers' sustainability efforts as well. Knowledge sharing is important. An authentic partnership between a technology solutions provider and its customer will be collaborative and strategic in support of a shared goal to reduce carbon footprints and protect the environment.
The technology provider wanting an authentic relationship shows that they're invested in improving the outcomes of its customer, whether it be economically or environmentally in this case. Secondly, this heightened focus helps them identify which of their solutions has environmental benefits and sustainability features that match the customer's specific goals. This can range from equipment that maximizes yield to packaging solutions that reduce food waste, with many other solutions variations as well.
Emphasis on continuous improvement
As food producers make pledges to reduce their own environmental impact, their technology providers should seek to understand their customer's pain points and offer solutions to address their most important concerns, evolving with their customers' needs over time. Success here is dependent upon a continuous improvement mindset in problem solving and in the solutions they provide.
Frequent research and analysis of their current solutions will help identify areas of improvement and serve as better partners for their customers. Identifying technology solution providers who have this relentless continuous improvement mindset is another indicator of a partnership that will continuously support your operations, and as a result, increase yield and achieve your sustainability goals.
Food and beverage producers should also be keen on partnering with tech providers that are evolving their internal sustainability efforts, particularly those who prioritize health and environmental considerations in existing and future products, facilities, and processes, use energy and natural resources efficiently and intelligently, and encourage constructive communication with key stakeholders, among others.
Longevity of equipment
Technology that fits a customer's current needs is important, but it's also important to consider options that are both reliable and can adapt to future needs as well. Processors should identify providers that prioritize durability and modularity during the design phase, ensuring they'll make the most of each machinery purchase for years to come.
They should also seek out providers who offer programs for equipment refurbishing, building upon the continuous improvement efforts. For example JBT's Proseal developed a "No Good Machine Left Behind" program that makes proactive upgrades to older machines operating at customer sites around the world. As a result, customers benefit from performance enhancements, while preventing machine obsolescence.
For the circular economy, programs like these also lessen the need for new machinery, reducing demand for raw materials and energy, while also keeping useful materials in circulation.
There are countless factors to consider when selecting a vendor or partner. If improving sustainability efforts is a priority for your company, that should be reflected as much as possible in business decisions. Investing in new technology is a serious consideration, as the proper machinery will last for years, if not decades. Over time, with the right partners who value your priorities, the right technology will help you reach your sustainability goals and, more importantly, reduce negative impacts bestowed on the environment.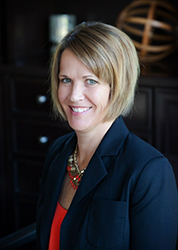 About the author:
Angie Sobkowiak is the Environmental & Social Impact Leader at JBT Corporation. She graduated Cum Laude from the University of Northern Iowa with a Bachelor of Arts degree in Biology with an emphasis on Natural Resources. She has been working in the sustainability field since 2008 when she worked on publication of her first Sustainability Report. After nearly 15 years, she's worked on nearly every aspect of sustainability including, but not limited to, strategy development, goal setting, benchmarking, and responding to innumerable sustainability rating and ranking organizations on behalf of the organizations she's worked for.