By Isaac Kohen, Teramind
In looking back at 2017, productivity gains have been the goal of companies across the globe, yet attaining productivity insights has been a challenge for some functional areas over others. Nowhere is a productivity loss felt faster than in logistics and distribution centers. An entire business can be brought to a standstill if productivity isn't far enough. Unlike production, the processes that are in effect in a warehouse or distribution center are not always repetitive and are subject to a number of changes many times throughout the day. This can make it challenging to fairly measure a distribution center's performance and productivity, especially for planning of processes to improve it moving forward into a new year.
Thankfully there have been new developments in technology, especially in regards to enterprise resource planning (ERP) software. However, these often only help get a time estimation for a given process. As your team approaches a new year of planning and potential improvements that can be made, I'd challenge you to ask: "What if processes were not just measured solely on output and time?" These two metrics no doubt provide the most important insight overall, but what if you're trying to identify where productivity may be lagging or even outright negligence? These two data points may provide some general direction but certainly not an ability to gain insights into individual behavior and may not be the only data points to identify the problem. Imagine having data points so nuanced you could in real time identify productivity failures and negligent use of company time.
On the Ground Floor: User & System Behavior Monitoring Defined
While there is a lot of work done on the ground floor, often it's the work on our devices that determine how smoothly a process goes. User monitoring tracks each activity that an individual user performs on your network. The data produced from monitoring often provides very valuable insights for an analysis of your department or individual employees. This means you'll be able to identify time spent as either active or idle, how applications are being used, tracking customized indicators, and minute-by-minute monitoring. The wealth of data produced from monitoring can be analyzed for employee training programs, employee evaluations, identifying poor team dynamics, and more.
For individuals this may tell you how productive of an employee they are, but what about when you need to understand your whole warehouse? This is where productivity monitoring can help you optimize your operations even further. System behavior monitoring analyzes the behavior of your entire operation and provides digestible reports on how productive your system can be versus how it is at this moment. The data collected in aggregate can reveal for you which departments are causing productivity drains and how they are impacts others. Leveraging technology to analyze your data for productivity enhancement can have many benefits as well. The data generated from a whole operation can produce several process improvements. For example if you notice that some employees seem to have a hard time navigating software used to perform physical inventory, then you know that switching to software with a simple interface can save you hundreds of hours of lost time. Productivity can be used as a competitive advantage. Distribution centers and warehouses that demonstrate strong productivity win new business and growth opens up new opportunities to expand services for your clients.
Warehouse Management with Monitoring
Let's explore what monitoring looks like during a typical workday for a Warehouse Manager in the United States. Joe comes into work like any other day, but the c-suite has increased their productivity targets and Joe is tasked with achieving them. After spending time acting as liaison between customers, suppliers, and the shop floor manager, he decides to review what processes are in place and where he can make productivity gains. He has automated processes where he could use from last year, but he wishes he had a way to better track employee productivity. He has doubts about the processes he established but would like to validate them with more data.
After researching some ways online, Joe tries to see if monitoring will help. In using a new system, Joe was disturbed to find out how much idle time was wasted by each of his subordinate supervisors. He calculated how much it cost the warehouse daily, and the CFO would not be happy. The slack by his supervisors were causing delays on the floor as information and changes reached the workers later than expected. He called a meeting at the end of the week with the supervisory team.
Productivity management doesn't have to be a guessing game, managers can be filled with doubt about their processes or a variety of factors when the problem could be closer than you realize. With user and system monitoring warehouse managers are able to have better insight into what the root of their productivity challenges are.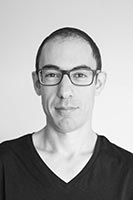 About the Author:
Isaac Kohen is the founder and CEO of Teramind (https://www.teramind.co/), an employee monitoring and insider threat prevention platform that detects, records, and prevents, malicious user behavior in addition to helping teams to drive productivity and efficiency. Isaac can be reached at ikohen@teramind.co.