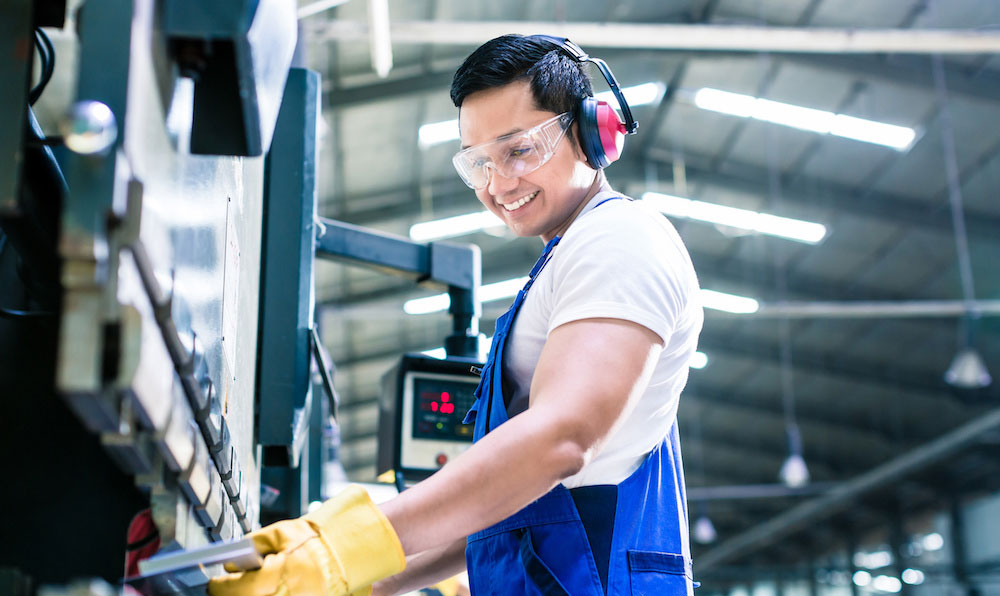 August 20, 2019
Productivity is key for manufacturing companies – but it can come at a price. Long shifts, production demand and stringent safety requirements combined with little to no flexibility or recovery time create a unique set of pressures for line workers specifically. The result is low well-being, and it's not just hurting employees – it's hurting business. A Limeade Institute study found that employees with low well-being are less likely to be engaged at work, less loyal to their teams and less likely to stay. Meanwhile, turnover is costing manufacturers hundreds of thousands if not millions of dollars annually.
According to Mental Health America's Workplace Health Survey, manufacturing is one of the unhealthiest workplace industries next to retail, and food and beverage. And the industries scoring lowest in workplace health experienced higher levels of job dissatisfaction and insecurity. Most companies have some kind of well-being effort in place, but many of them are designed to simply reduce health risk. It's clear that these employees need something different, personalized and accommodating to their daily work.
Moving beyond perks to a whole-person well-being program
While workplace perks (think free lunch, happy hours, snacks and ping pong) are common and often utilized as a key strategy in well-being initiatives, they can be short-lived. These perks can feel trivial and disingenuous to employees if the employer doesn't show they care in a variety of ways. And they're often the first mistake made when implementing a well-being program. It's crucial to show employees that you care — and that they're more than a number or health risk. Limeade Institute research shows that when employees feel that their company cares for them, they have higher well-being, feel more engaged and are more likely to stay with their company. And this care for employees starts with focusing on the whole person. This means delivering opportunities to improve physical, financial, emotional and work well-being – and reflecting the connection between all four.
For example, if an employee is in serious financial trouble, she might feel heightened stress, which can ultimately hinder performance at work. Work, life and everything in between, it's all connected – so giving employees opportunities to improve in the areas that matter to them is key.
Here are three strategies manufacturing companies can take to deliver a well-being program that shows their employees they care:
1. Connect employees to a greater purpose
We're all working toward something — for some it might feel like a paycheck, but in today's modern workplace, employees are looking for more. People need purpose. And as an employer, it's your job to connect employees to a greater purpose or mission tied to your company's goal. Line workers might not understand how their work connects to a greater cause – so show them the impact their work has on real human beings.
For example, share stories of real people using real products, provide social recognition and encourage managers to reinforce the connection between the company's mission and individual employee goals. When employees feel a deep, emotional connection to their work, they are more engaged. And a shared vision between employees and the company can create a stronger connection. When you're transparent with sharing the collective impact, employees will be more likely to identify their own individual contribution and recognize the impact they have.
2. Target solutions that work for employees
When it comes to implementing well-being initiatives, it's crucial to know your audience. For a line worker on a tight shift and just a few 15-minute breaks, a guest speaker at lunch or a free webinar series isn't going to work. Instead, focus on targeted solutions that work for your employees, not against them.
Instead, provide resources on mindfulness or financial planning that employees can take home and look over when they have time. Try easy, healthy recipes or home workouts or stretches that can be completed in five minutes. And share tips for team building on the jobsite, that don't take extra time out of the day. When you give employees well-being opportunities that feel accomplishable and manageable, you're not only showing employees that you're listening, but that you truly care about their lives at work and at home.
3. Make leaders and managers champions of well-being
Managers and supervisors play a huge role in employees' happiness, productivity, engagement and overall well-being. Great managers create environments where employees can thrive, but not all managers have the inherit skills to be great managers. Gallup finds that, "one in 10 people possess the inherent talent to manage," and as we know in manufacturing, managers and advisors tend to call the shots. So, it's up to leaders to equip managers with the right tools and resources to lead employees.
This starts with education. Educate managers on how their well-being contributes to their end-goals like productivity and safety. Provide them with actionable tips for better communication with employees when it comes to well-being. It can be as simple as asking an employee, "how are you doing, really?" or "what's one thing that went well this week?" at the beginning of a meeting, then taking the time to listen and brainstorm solutions.
Manufacturing employees endure stressful, demanding days that can eventually take a toll on their overall well-being. Implementing a whole-person well-being program, delivered with care, might seem challenging, but once employees believe that their employer sees them as more than a health risk, they'll be more open to changing behavior — like taking stress relief breaks, exercising and seeking professional help when they need it. When companies take the time to truly understand their employees, what they want and how they want to receive it, everybody wins.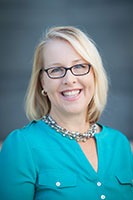 Dr. Laura Hamill is the chief people officer at Limeade, an employee experience company. Laura is also the founder of the Limeade Institute, which conducts research and keeps a pulse on the latest employee well-being and engagement research and trends.