November 15, 2018
By Mike Janey, Malco Products
Since our company was founded nearly 70 years ago, our mission was clear—to provide the absolute best, American-made "tools of the trade" so those working in HVAC, and later exterior remodeling and auto body professions, could perform their jobs successfully, day in and day out. Today more than ever, we understand and appreciate the growing need and importance of qualified and skilled tradesmen and tradeswomen in our workforce. That's why Malco Products, SBC, engages with trade education programs and competitions across the U.S. and Canada every year to recognize and reward both established trade professionals and skilled up-and-comers.
Here's a look at how Malco promotes the importance of a skilled workforce.
Head of the Class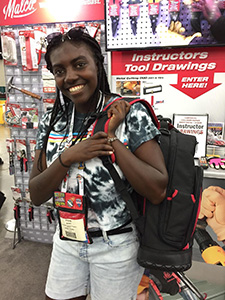 One of our key education outreach initiatives near and dear to my heart is called the "Head of the Class" Student Recognition Program. Each year, we partner with trade education programs across the country to recognize high-achieving students, as well as entire graduating classes, in the HVAC/sheet metal, building construction and autobody repair fields.
Here's how the program works: at no cost to the school or individual, participating educators name an outstanding graduating student to receive "Head of the Class" honors including a congratulatory certificate and a significant Malco tool award (with an average value of about $150). And the entire graduating class receives Malco caps – a popular item among our fans.
Since we created the program in 2005, "Head of the Class" has reached more than 55,000 students, representing more than 700 skilled trade programs offered through high school career technical education departments, technical schools, union Joint Apprenticeship Training Committees and industry associations across the U.S. and Canada.
In 2018, Malco recognized a record number of students, and we have our sights set on engaging with even more educators and students in 2019. In fact, this year alone, total donated products and apparel through the 2018 Head of the Class program alone exceeds $100,000.
I will be retiring at the end of the year, so I am sad that I will no longer be overseeing the program – but I'm looking forward to handing it off to a colleague whose passion about supporting our hard-working trade professionals rivals my own.
To view a photo gallery of Head of the Class winners from 2018, visit www.malcoproducts.com/educators-resources.
SkillsUSA & Trade Competitions
As a strong advocate of careers in the trades, Malco is also a sponsor of regional apprenticeship competitions and SkillsUSA competitions at the state and national level.
For example, this year's SkillsUSA State Association Sheet Metal Champions who went on to compete at the SkillsUSA National Leadership and Skills Conference in June 2018 each received a Malco Backpack Tool Kit, representing a $24,400 in-kind donation from Malco.
Mardon Quandt, Malco CEO and president, sums it up well when he says: "We are proud to work with education professionals across the country to recognize the hard work and dedication of the men and women in the trades. We want to ensure as many tradespeople as possible are able to tackle a job with our high-quality, labor-saving tools."
Trade-Pro of the Year Award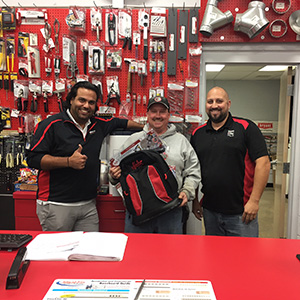 In 2017, Malco introduced its first annual "Trade-Pro of the Year" award program, which is a nationwide search for the top HVAC professionals in the country. Our goal is to recognize and celebrate outstanding HVAC professionals whose experience and achievements, on-the-job safety, excellent reputation and local involvement make a difference in their community.
While we can only recognize the top 5 winners, we received nearly 400 nominations this year, with all qualifying trade professionals who submitted a nomination receiving a Malco cap and gloves. The five overall winners each received a $1,000 Malco tool assortment of their choosing.
Now in its second year, the program is led by my colleague, marketing services specialist Karla Braun, who says: "Malco is grateful for the many nominations for this award. All of the nominees' stories are very gratifying and a testament to the excellence of the HVAC industry."
If you want to nominate an outstanding HVAC trade professional for this award recognition, nominations for the 2019 Trade-Pro of the Year program will open in February.
We hope you'll consider joining with the Malco team in recognizing the importance of the skilled trades for all industries and markets and that you find your own way to promote trade occupations as a rewarding means to build a lifelong career.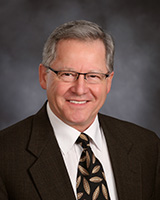 About the Author:
Mike Janey is the creative services specialist for Malco Products, SBC, the nation's leading manufacturer of high-quality, American-made tools of the trade, based in Annandale, Minnesota.
Mr. Janey's Malco career spans 43 years, during which time he established the Marketing Services Department and distinguished himself as an art director, copywriter and, literally, the voice and face of Malco in ads, product literature, newsletters and an extensive library of Malco videos which he produced. Early in his career, he also produced custom trade show exhibits, championed the development of point of purchase displays and planogramed the entire Malco product line. He would later develop procedures for custom planograming and display services. However, it is the Head of the Class Student Recognition Program, which he created in 2005, that he is most closely identified with today by a large following of industry educators. Sometimes referred to as "Mike's pet program," "Head of the Class" is a title he will always wear with pride. Contact: maj@malcotools.com