Three Easy Ways to Protect Your Small Business
Making the decision to start up your own business can be a nerve-wracking time, but, nonetheless, a choice you will never regret. When you have your own company, you will enjoy the freedom of being your own boss and getting up every morning to work on something you truly care about, which is the best thing you could wish for your career. However, achieving this will cost money and time, so the last thing you want is to see your hard-work lost because your business was not protected properly. To help you avoid this, this guide will cover three helpful ways you can ensure the safety of your business from the very start, so that you have the peace of mind you need to do a great job.
The right coverage
The first way you need to protect your small business is by investing in an insurance plan that covers the specific risks your business could potentially face. The most common commercial policy taken out by small and large businesses alike is public liability insurance. This will make sure you are covered for things such as accidental injury, property damage, and other compensation claims. Hiscox, a trusted insurance company, can help you understand the different types of public liability insurance claim so that you will have an in-depth understanding of what you need when it comes to buying. With the right level of cover, the everyday running of your company doesn't have to grind to a halt in the event of a work-related accident.
Staying safe in cyberspace
With so much business conducted online these days, it is incredibly important that you secure the digital elements of your company to avoid having sensitive data stolen by hackers or business rivals. Start by researching the best computer security practices and use this to create a watertight, documented policy for computer work that can be easily followed by every single one of your employees. Simple steps such as using a firewall to prevent online criminals from hacking into your business' private data and backing up important files to an external hard drive will increase your security tenfold.
In the real world
Of course, the physical security of your business is just as important as internet security and protection against claims. There are many physical security measures you can take that will work well in the space you have, but one of the easiest ways to remain secure from the beginning is to set up surveillance. This will mean if anything goes missing you will instantly have proof. Another important security measure, which is an extension of looking after your cyber-security, is to get case locks for the computer towers in the office so that no one can access the hard-drive from any workstation and use this information for criminal activity.
When you put in place easy methods of making sure your business can stay safe, you are protecting the legacy you are leaving to the next generation.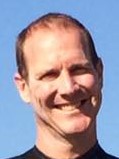 Dan Cormac knows how to make his money go further. A freelance financial journalist, Dan is passionate about personal finance. Whether you hope to escape the chains of debt, to save for a house, or to retire within a decade, Dan explores the most effective ways you can achieve your financial goals.