Manufacturers and other businesses should assess these factors relating to government contracts as more infrastructure projects arise.
By Henrietta Fuchs and Jeff Rossi, Manufacturing & Distribution Industry Co-Leaders, CohnReznick LLP
As lawmakers in Washington, D.C. debate the size and scope of the planned spending bill that will support the overhaul of the nation's infrastructure, one thing is for certain: Manufacturing businesses, along with other private companies serving a variety of industries, will be called upon to work with the federal government on projects financed with infrastructure funds. For many of these companies, this can be a significant revenue generator. However, it may also be their first time working with government agencies and, consequently, their first foray into government contracting. Therefore, any private company should consider the following six factors when pursuing government contracts.
1. Regulatory requirements: The level of regulatory requirement depends on the type of opportunity being pursued. Some contracts are awarded under Federal Acquisition Regulation (FAR) Part 12 (Acquisition of Commercial Items) or FAR Part 14 (Sealed Bidding). There are fewer requirements for a new commercial contractor under these types of awards. If the contract is with the Department of Defense (DoD), that agency has additional requirements for contractors under the Defense Federal Acquisition Regulation Supplement (DFARS) and Cybersecurity Maturity Model Certification (CMMC).
If the award is to be made under FAR Part 15 (Contracting by Negotiation), there are many additional requirements, including:
Truthful Cost or Pricing Data Act risk (often still referred to as the Truth in Negotiations Act (TINA)): There are risks associated with submitting certified cost or pricing data.
False Claims Act risk: Those found to intentionally have submitted inaccurate information during award of a government contract face consequences.
FAR compliance: FAR Part 31 compliance (allowability of cost) presents challenges to commercial contractors that may not have systems to segregate unallowable costs or allocate costs in FAR-compliant ways.
Cost Accounting Standards (CAS) compliance: In some cases, government funding may be subject to the additional cost accounting requirements of CAS.
2. System requirements: A particularly challenging area of government compliance involves the contracted company's timekeeping, accounting, estimating, and purchasing systems. Accounting can be especially problematic. The government expects its contractors' systems to be capable of complying with FAR and, potentially, CAS requirements. Specifically, FAR 52.204-21 outlines the safeguarding requirements of covered contractor information systems, offering basic guidelines to protect "information systems that process, store, or transmit federal contract information".
Many manufacturers and other commercial companies will not have experience with either of these systems which may present a significant barrier to entry. However, a company can overcome this by developing specific policies, procedures, and systems that meet government expectations. In fact, numerous companies have established government-approved systems that give them a competitive advantage in winning government work.
3. Pursuit strategy: Companies need to develop a strategy to identify and pursue federal government opportunities as they fall into different categories. For those seeking General Services Administration (GSA) schedule projects, once listed on the GSA schedule, go to SAM.gov to find various opportunities. This comprehensive website, which offers free registration, explains how to do business with the government and provides information on RFPs or RFQs to which you can respond.
One approach is to determine the government's required specifications so you can make sure your product or service meets these specifications. If it does not, you may want to consider changing it to meet them. When the government is ready to buy the product or service, you will have an advantage since your product or service will have a commercial sales history that will facilitate the government's purchase of it through the GSA schedule. However, not all contract opportunities are bid through the GSA schedule. Accordingly, companies may want to cast a larger net in their pursuit strategies.
4. Competitive advantage: Many federal contracting opportunities involve set-asides for veteran-owned and women-owned businesses, for example, as well as and other types of businesses including small business set-asides. You may gain competitive advantage by enabling your company to participate in these set-asides. Many companies that do not consider themselves to be small businesses do qualify.
You should identify your North American Industry Classification System (NAICS) code and then visit the Small Business Administration's website to find your revenue limit as a qualified small business. If you are under the limit for your NAICS code, register your company on the SAM.gov website. Consider other opportunities to participate in set-asides, including expanding your ownership to those who will help your company participate in people of color-owned, women-owned, veteran-owned, or other set-asides. Teaming arrangements with qualifying set-aside organizations are a great alternative to ownership changes.
5. Increased cybersecurity requirements: The recent Cybersecurity Executive Order (EO) signed by President Biden expanded on, and made explicit, the roles of the federal government and the private sector in investigating cybersecurity incidents. The EO is now developing the framework for the public and private sectors to work together on the common goal of securing U.S. networks and thwarting the growing cyber threats aimed at undermining business operations and public safety. While several of the current EO provisions are most relevant and actionable for federal agencies, it is likely that their impacts will soon be felt in the private sector as well.
6. Performance of the contract: Once you have won government work, you must successfully perform your contract if you want to win future work. The government can be unforgiving if it finds you did not meet its quality or timing requirements. Each contract is assigned a contracting officer. You should communicate frequently with them or their representatives so you can be rated highly for the work you have delivered in the Contractor Performance Assessment Reporting System (CPARS) and quickly address any government concerns.
A final thought
While it may be months until a U.S. infrastructure plan is approved by Congress and signed by the President, manufacturing companies, clean energy and technology developers, and other private companies should begin to address these six factors now. In building their qualifications and capabilities for government work, it's never too early to make the operational changes needed to strengthen their bids and prepare themselves to become government contractors.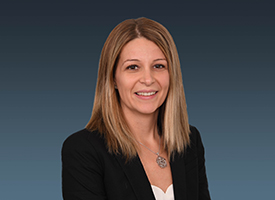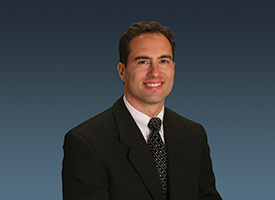 Additional CohnReznick contributors:
Kristen Soles, Government Contracting Industry Leader
Anton Cohen, Renewable Energy Industry Leader