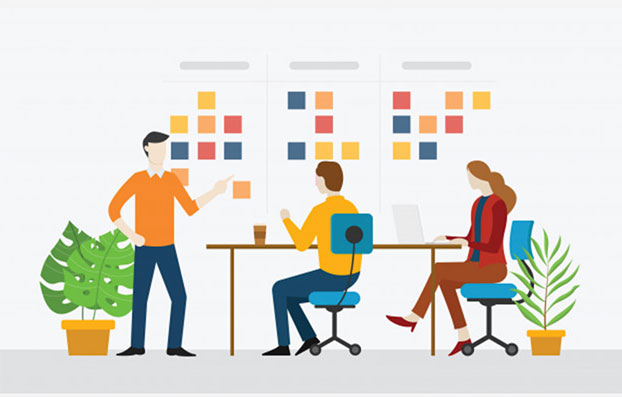 February 28, 2019
By: Dantar Oosterwal, senior vice president, Argo Consulting
Lean has become a mainstay of the manufacturing environment as lean principles have powered tremendous performance improvements in the way products are produced. Stimulated by these gains, organizations have been eager to exploit these benefits more broadly across their companies. Yet results are markedly mixed. The shift to the innovation space is particularly difficult as the approach to lean principles are fundamentally different. Yet the prize for those organizations that choose to cross the chasm is tremendous. Research published in the Journal of Financial Economics underscores the importance, concluding that, "firms that are more efficient in innovation on average have higher contemporaneous market valuations and superior future operating performance, market valuation, and stock returns"[1].
The first time I spoke with Dr. Allen Ward, a man widely considered a pioneer in the field of lean product and process development, it was early 2000's. I had called Allen to ask if he would help us improve product development at Harley-Davidson. I was the Director of Product Development at the time. My quest to implement Lean Product Development had actually started with a call to Jim Womack at LEI who suggested that I talk to Allen – That is, after he more than emphatic told me, "Do not try to bring lean manufacturing upstream to product development! "
I tracked Allen down and explained our predicament. Although we were profitable, and product development was churning out really cool products, life was anything but rosy below the surface. At one time the wait lists for our products had been as much as two years. So as any good business, we worked hard at, and achieved improvement in our ability to get motorcycles out of our factories and into the hands of our waiting customers. So, what's wrong with that?
The backlog of customers waiting on orders had mostly evaporated as we improved our ability to deliver. At the going rate, it would not be long, and we would have a glut of bikes on our hands. Anyone who has ever played the 'beer game' (the system dynamics one, not the drinking one) knows this is not a good situation. In order to make our growth objectives we had to introduce a lot more new products to drive sales and we had to start doing it soon.
I still remember that first conversation with Allen. In abbreviated form, it went something like this;
Me: Hello Dr. Ward, I'm calling at the recommendation of Jim Womack for some help in improving our product development at Harley-Davidson. Would you be available to work with us?
Allen: No
Me: May I ask why?
Allen: I'm Busy …
Me: !!??
Allen: … I don't know that you are serious.
Me: I'm very serious. We need to significantly improve our product development to make our business goals. Jim said you are the most knowledgeable person on Lean product development. Can you help?
Allen: I can help, but I don't want to waste my time. Do you know what you are asking?
Me: I think so, I need help applying Lean to product development.
Allen: Do you know what Lean product development is and what it's going to take?
Me: !!?? (I'm thinking – is this guy nuts? That's why I called!) Well, sir – I was hoping that you could teach us.
Allen: I'm tired of wasting my time on companies that want improvement but won't do the hard work to get the results.
Me: I can assure you that we are serious about making improvement.
Allen: I've heard that before. Call me when you know what you are asking and commit to doing the work.
Me: How do I do that?
Allen: Buy my book.
Click …
… Allen's book, The Lean Development Skills Book, was a 90-page, spiral bound 3 ½" x 4 ½" booklet of the most unintelligible gibberish I had ever seen.
Although it was tempting, I'm really glad I didn't give up after that exchange. Allen became a good friend, a fantastic mentor, and an invaluable asset to the nearly 5-fold improvement in product development we realized.
I still reflect back on that initial conversation at times. Why is it companies want the results but won't do the work? Why is it that so few lean organizations pursue Lean Product Development practices?
While development throughput improvements of 2 to 5-fold is not uncommon, companies do not recognize or are unwilling to accept how truly inefficient they are in product development. There is not a way to directly compare like there is in manufacturing. Not recognizing the size of the opportunity is a significant factor in organizations not pursuing lean product development.
This is compounded by organizations not know where to start. Many erroneously begin by bringing what worked in manufacturing into the development system. Although some of the principles may translate from manufacturing, the approach is significantly different and there are fundamental differences between lean product development and lean manufacturing. Without guidance, companies struggle to get a foothold. Multiple miss-starts are quite common with organizations that do attempt eventually giving up or setting with drastically substandard improvements.
Organizations generally do not really comprehend how their product development system truly works. They are afraid to interfere in a process they don't understand and can't see. Product development is not something that an organization can 'go see' like a manufacturing plant. Innovation is highly guarded by companies with an unwillingness to let outsiders into their development environments to see what they are doing.
These factors compound to result in organizations unfortunately not pursuing Lean Product Development practices. Recently there has been a trend toward the adoption of Agile methods to product development. Agile is a small subset of lean product development methods which has shown tremendous improvements in software development. Without a better model, organizations are beginning to implement these practices to their development systems. Although they see improvements from Agile, the improvement is a small sample of what is truly possible and does not encompass the entire compliment of lean product development methods. Perhaps this is the first step necessary for organizations to learn how significant adopting lean product development in their company can be and a first step for lean organizations to pursue Lean Product Development practices.
For those organizations looking to truly excel in product development, the adoption of lean product development provides a mechanism to drastically drive business performance.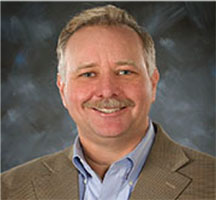 About the Author:
Dantar Oosterwal is highly regarded as a global thought-leader in Lean Innovation & Product Development systems as well as an advisor, speaker and award-winning author. He has a passion for learning and applying lean product development systems to impact improvements of business performance. Dantar has championed many large and global operational improvement initiatives as well as developed and led Lean Innovation transformations for organizations resulting in profound improvements to both top-line revenue and bottom-line efficiency. He has been awarded the Shingo Prize for his work in Lean Innovation by the Shingo Institute, the Outstanding Corporate Innovator award from PDMA and several product patents. Dantar has served as the Global Vice President of Innovation at Sara Lee and Product Development & Product Planning Leader at Harley-Davidson Motor Company. His consulting experience spans a diversity of industries ranging from raw materials (mining and chemicals) to high-tech defense systems. Oosterwal is currently working on his PhD at Ecole Polytechnique Federale Lausanne (EPFL) in the area of Lean Product Development.
Contact:
312.988.9220
d.oosterwal@argoconsulting.com
www.argoconsulting.com
[1] Journal of Financial Economics 107