A data-driven approach, Quality 4.0, where production is measured on the quality of the product is gaining momentum.
By David Isaacson, Sr. Director, Product Marketing, ETQ
Quality management has moved into the spotlight as companies struggle to address poor quality issues, as illustrated by the recent spike in product recalls. Just this year alone, Sanofi recalled the popular heartburn drug Zantac and Honda recalled 340,000 portable generators that could short out and cause a fire. These, along with many other recalls cost organizations millions of dollars per year and can harm a brand's reputation for many years.
For this reason, Quality 4.0, a concept that applies Industry 4.0 solutions to quality management processes, is gaining momentum. It's a data-driven approach to manufacturing, where production is not just measured according to output rates, but on the quality of the product and its associated services. It applies new technologies to traditional quality processes to achieve operational excellence.
According to a 2019 Boston Consulting Group (BCG) study, nearly two-thirds of survey participants believe that Quality 4.0 will significantly affect their operations within five years. Yet, understanding how to integrate Quality 4.0 among people, technology, data and predictive analytics will be the key to its success.
Quality 4.0 must be integrated across every step of the product lifecycle, as issues can appear anywhere throughout the manufacturing process – from design, supply chain and production to shipping, handling, distribution and post-market.
Digital Drivers to Quality 4.0
The technologies that comprise an effective Quality 4.0 program include cloud computing, machine learning and the Industrial Internet of Things (IIoT), among other solutions. A well-executed Quality 4.0 approach provides manufacturers with a more complete view of what's happening across their organization and unleashes significant business opportunity by:
improving operational performance through real-time process monitoring, data collection and predictive analytics
identifying and addressing quality problems preemptively
ensuring regulatory compliance
improving success of new product introductions
enhancing brand reputation
For years, companies have been attempting to overcome quality hurdles with manual processes, such as checklists, physical inspections and inconsistent auditing, but these outdated methods allow problems to slip through the cracks, unnoticed until discovered by customers who must deal with the consequences. To meet increasing demands, companies are now embracing new technologies that can automate quality management throughout the entire supply chain and enable effective business processes more accurately and consistently than ever before.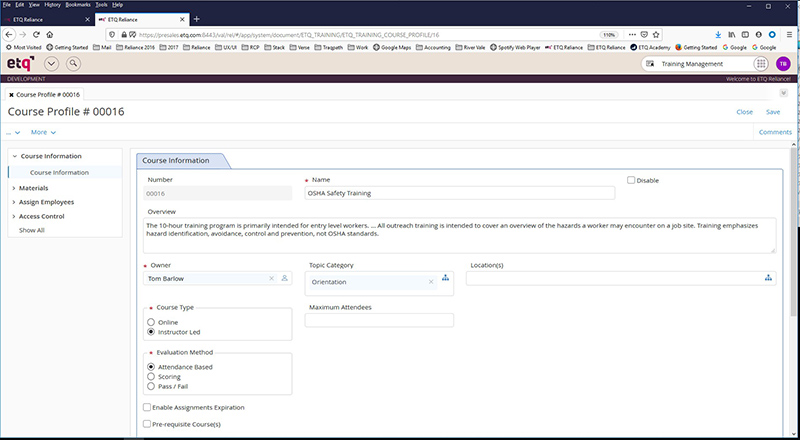 Embracing Quality as Strategic Business Initiative – The First Step to Quality 4.0
Companies looking to improve their quality management processes must first understand why quality matters to their organization. They need to uncover their pain points and unique obstacles. These challenges might include siloed processes, insufficient documentation, inconsistent and limited data, improperly trained employees and a minimal amount of corrective action coordination and visibility. During this phase, companies should set measurable outcomes for their Quality 4.0 program's success.
The next phase involves optimizing quality processes and integrating with key stakeholders to enable seamless process flows between functions and systems. This is no small task, but at the completion of this stage, manufacturers will have identified and assessed risks, minimized defects and resolved delays throughout the production process.
Quality 4.0 Not Only Requires Tech, But Talent to Support it
An obstacle to Quality 4.0 is a lack of professionals with the skills to implement it. According to the BCG study mentioned above, "only one-third of participants understand how digitization will change quality management roles and skills. Even fewer participants believe that their company has the right people in place to run a Quality 4.0 initiative (17%) or has a clear strategy for attracting Quality 4.0 talent (5%)."
The challenge is that there is a shortage of talent to support quality digitization, so companies must work to recruit top talent and at the same time, take the initiative to train existing IT talent to support emerging quality digital tools. In addition, reinforcing a quality mind-set can be difficult. Business leaders must work alongside quality managers and IT to support the initiative enterprise-wide.
Quality 4.0 success relies heavily on people. To overcome the challenges, even before the necessary solutions are in place, companies should work to foster a culture of quality that ensures every employee understands the importance of his/her role in upholding excellence and the ability to effortlessly maintain it.
Establishing a Reputation as a Quality Leader
After creating the foundation for a successful quality program, companies can integrate Quality 4.0 technologies and build further insights into the full product lifecycle and supply chain ecosystem to consistently uphold and exceed quality standards. The specific technologies that companies integrate with Quality Management System (QMS) solutions will vary depending on the unique goals they set in early stages, but together they can build the infrastructure to support a culture of quality throughout the organization.
Quality 4.0 is a journey that takes time, commitment and dedication – enterprise-wide, but the effort is the key to success for today's manufacturers. While Industry 4.0 has been defined by digital transformation and a new approach to manufacturing, Quality 4.0 is leveraging the digital tools, people and processes to make it a success.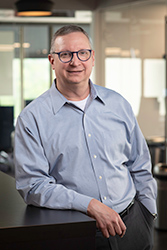 David Isaacson, Senior Director, Product Marketing has over 25 years experience in software product marketing and product management. David has successfully brought SaaS products to market for a variety of industries and high-growth companies. He has worked for software companies such as Anaqua, VFA/Accruent, and Oracle, where he led the product management team responsible for integrating analytics into the Oracle database.