We all know the old saws about quality.
You can't inspect quality in at the end of the line.
Quality is our most important product.
We owe our customers a quality product.
Sure, we all know them, but how many of us really live them? Every day. In every process. Front office and shop floor. Executives to rank and file. My guess is very few companies put their all behind quality initiatives. After all, that's why they have a quality department, right?
Wrong. So wrong.
Many executives say that quality is an important part of their strategy. They may even define what they mean by quality in their strategic plans. No more than X defects per million parts. No more than X shipping errors per month. Whatever.
More often than not, executives believe that all they have to do is mention quality and it magically takes care of itself. Even worse are those executives who believe quality goes without saying.
Quality never goes without saying. It isn't a passive value. It's a strategic goal, and it must permeate every aspect of an organization. Poor quality shows up everywhere from excess inventory to shop floor bottlenecks to supply chain visibility or high customer returns. Granted, some of these problems may be caused by issues traditionally thought of as quality problems.
Or they may be caused by poor forecast accuracy, pricing errors, unclear priorities, poorly implemented ECNs, missing or incorrectly entered transactions or lack of shop floor or supply chain visibility. These are all quality problems, but for the most part, they're not "end of the production line" quality problems. They are corporate culture problems, and they can only be corrected from the top down.
Effecting change to corporate culture doesn't happen overnight. And it doesn't happen without a process to define and measure progress.
Some methods, such as Six Sigma or Lean, already exist, but as implemented in many companies, they are too complicated and bound up with too many rules. They use sophisticated or foreign terminology that make them seem too hard for the average worker to understand and use. They are often "departmental" initiatives, rather than company-wide initiatives.
In fact, simply calling them initiatives defines the real flaw. Quality isn't an initiative. It's a way of life.
The ideal method would communicate the organization's true priorities, clearly and consistently. The method should pinpoint discrepancies like using productivity, efficiency and utilization to measure production while promoting agility or fast lead times as a corporate goal. Or promoting quality as a goal without a means for honestly soliciting process improvement ideas from anywhere in the organization. These are common scenarios, and they block the organization's road to quality. They aren't production line issues. They are corporate culture and communication issues. The hardest issues to solve.
Organizations looking to adopt a true culture of quality need a framework to help identify and solve problems that occur anywhere in the organization. A framework that helps identify and quality the organization's most pressing problems and that provides tools to drill down to the real cause of the problem rather than jumping on the first idea that surfaces.
After identifying, quantifying and prioritizing quality issues, the organization needs a methodology to effect real change. It's not as easy as issuing an edict. It may need to address deep-rooted organizational issues like an uneducated workforce or lack of supply chain communication. Some quality issues to consider:
What if your workers can't read or can only read in another language? How will you teach them? How will ensure that they understand your priorities?
How will you align performance metrics and pay so that everybody is focused on the right aspects of their own performance? Is it okay to sub-optimize a department's performance for the good of the company as a whole? Is such altruism penalized or celebrated?
How will you improve communications with suppliers and customers so that every stakeholder works as part of the team?
How will you address front-office process accuracy with as much focus as production process improvements?
To address these issues, which go much deeper into the organization's heart than merely focusing on the end-of-the-production-line results, organizations need a framework that acts as a roadmap to guide them toward their goals.
A true quality strategy framework should include tools to help with every step of the journey. In fact, there are twelve steps in the organizational quality journey.
Problem definition
Finding the reasons
Measuring current performance
Brainstorming process changes
Implementing controlled changes
Measuring results
Communication
Education
Effectively rolling out change
Managing priorities
Allocating resources
Creating a team
Your quality management system should provide the tools and frameworks to help with these complicated processes, but most QMS solutions focus on quality as an "end of the line" problem rather than a strategic issue worthy of attention from the company's top executives.
Quality is too important to be relegated to the quality department. It is so important to an organization's success that quality should be one of the key building blocks of the organization's strategy and go to market plans.
If you're worried about losing business to low cost regions, you need to improve quality. If your competitors are undercutting prices, you need to improve quality.
If you suffer from high return rates, you need to improve quality.
If these scenarios sound familiar, what you need is an organizational quality management system. Not every QMS focuses on quality as a company-wide strategic goal. Most focus on production line quality metrics rather than helping to effect strategic culture changes. Before selecting a QMS, it's important to define what quality means to your organization.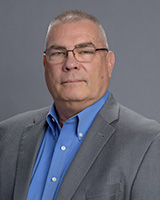 Tom Seadler, President & Chief Executive Officer, CEBOS