In the current tumultuous global economy, manufacturers may be developing frown lines from constant worry about challenges that range from growing labor shortages, and shifting customer needs to digitization's growing impact on production, shipping and customer relationships.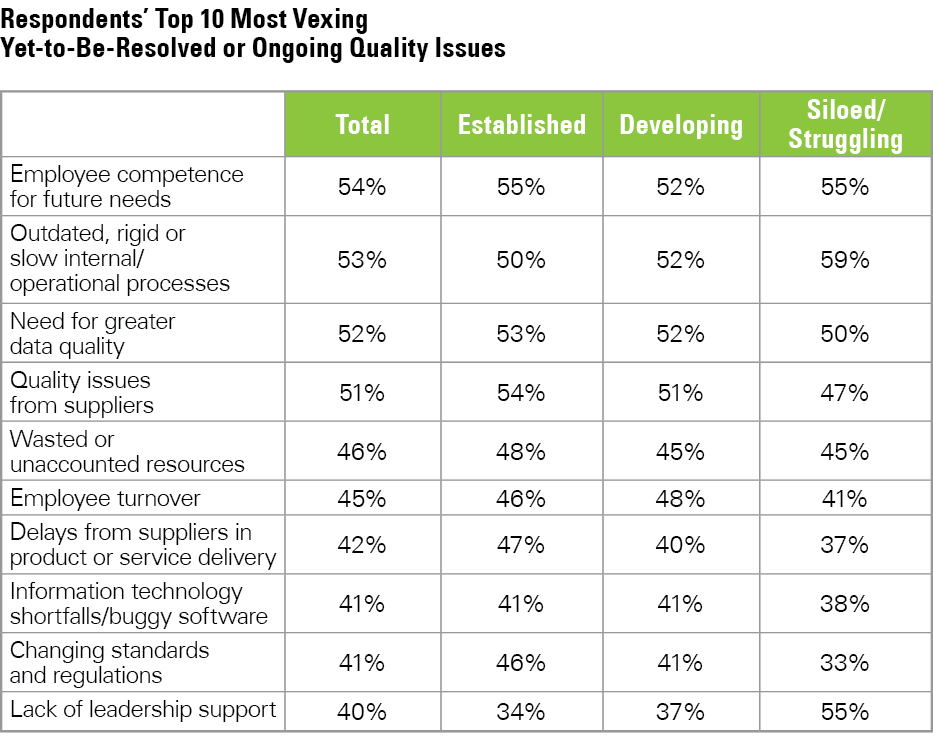 But those organizations which have a dedicated continuous improvement effort in place have less reason to stress, according to a newly published report by Forbes Insights and ASQ — a global community of quality professionals. The study finds that top executives and quality professionals see a direct link between the success of their organizations and continuous improvement and performance excellence initiatives.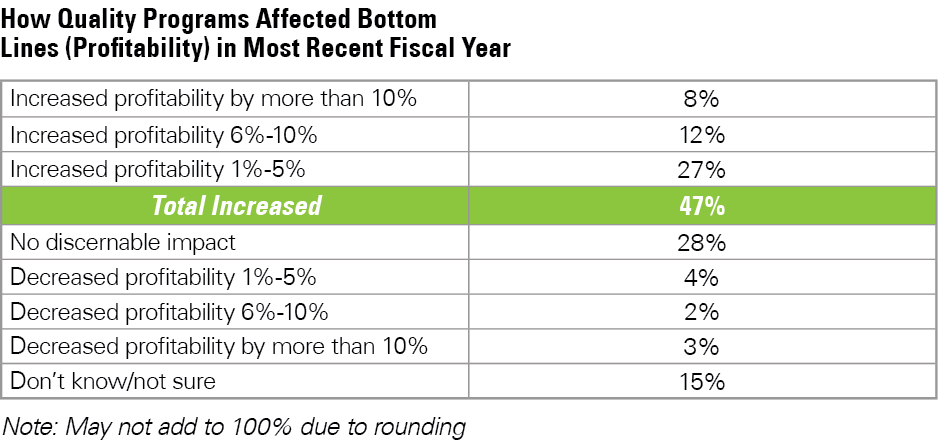 The report surveyed 1,869 senior executives and quality professionals around the world, including the U.S. Thirty-six percent of enterprises surveyed said that they regard themselves as an established quality organization while 39 percent reported that they are still developing their quality programs; 25 percent said they are struggling to implement quality in their companies.
Close to 50 percent of those organizations which embrace quality, say that continuous improvement efforts contributed to profitability growth — with one in five saying quality contributed more than 5 percent — in the most recent fiscal year. Operations, customer service and production are the areas most likely to include quality initiatives and customer growth and sales, followed by efficiency gains seem to be the biggest benefits of these programs.
OUTDATE PROCESSES, SKILLS GAP POSE GREATEST THREAT
It's no secret that the skills gap is a major issue for industry today. Over the next decade nearly 3 ½ million manufacturing jobs will likely need to be filled but the shortage of skilled labor is expected to result in 2 million of those jobs going unfilled, according to the Manufacturing Institute. With a skilled workforce in short supply, more organizations are stepping up and collaborating with partners to develop training programs and curriculum that meet their needs.
But when it comes to quality initiatives, according to the ASQ report, most senior executives find it an ongoing challenge to provide the appropriate level of training, skills and support to see continuous improvement programs through. Fifty-four percent of corporate leaders cite employee competence for future needs as their most vexing yet-to-be-resolved quality challenge, followed by outdated, rigid or slow processes. That's followed by dealing with outdated, rigid or slow internal processes (53 percent) and the need for greater data quality (52 percent).
Right now, the majority of all respondents, 75%, measure the impact of their quality programs to some degree but only one in four say this measurement is extensive.
DIGITIZATION IS TRANSFORMING THE QUALITY LANDSCAPE
The good news is that a majority of enterprises surveyed in the report, 70%, say that digital processes and the movement to digi­tal enterprises have been transforming their continuous improvement initiatives to some extent. A majority, 52%, state that digital processes are requiring faster responses to issues or changes in product or ser­vice delivery. Close to half of respondents said that there are a broad range of other adaptations including availability of more actionable data, a greater focus on services and information quality and more attention to customer experiences.
MAPPING THE QUALITY ROAD AHEAD
Manufacturers who are looking to strengthen their quality profile over the coming months and years would be wise to consider the following action steps:
Build the case for quality – companies with top-executive buy-in have, on average, adopted three times as many quality best practices as those without it, according to LNS research. That means it's crucial for senior leaders to see the potential value of continuous improvement initiatives related to how it can impact the organization's profitability and performance as a whole.
The customer is still king – while quality initiatives may have a major impact on internal operations, it's equally important that efforts be directed towards improving the customer experience. Strengthen collaboration with customers as well as suppliers to maximize results.
Measure once, then measure again – In order to improve process performance, measurement is crucial. Based on an engineering perspective, you cannot know if you are improving when you are not measuring the system. Of course, you don't necessarily need to have 1000 KPIs to monitor the performance of your system, because then you will not do it. You just have to define the KPIs that you really need to control and improve the performance of your processes.
Prepare for digital disruption – Speed is essential in the ability to deliver quality outcomes as well as to measure and report results. The increase of digital products, shipped to customers in an instant, requests manufacturers to develop more automated and systematic approaches to ensure quality.
Are your quality tools, models and frameworks prepared to help shape the new Industry 4.0 paradigm?
To download the free Forbes Insights/ASQ report visit www.economicsofquality.org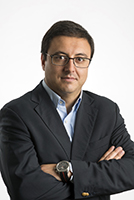 About the Author
Paulo Sampaio is Professor of Quality and Organizational Excellence and Vice-Dean at the School of Engineering, University of Minho, Braga, Portugal. Paulo is also Visiting Scholar at MIT, USA, and a member of ASQ's Global Advisory Committee.