With manufacturers just starting to recover from COVID-related shutdowns and supply-chain challenges, few are preparing for a second wave.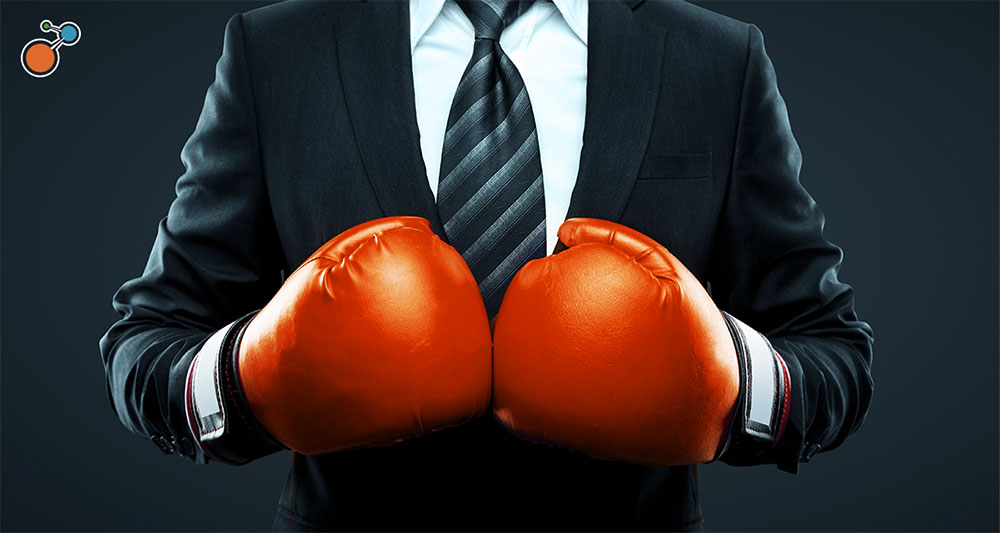 While the economy is showing improvements, many parts of the country are experiencing a spike in COVID-19 infections, resulting in the roll back of reopening plans. Making matters worse, experts predict a second wave of outbreaks could strike a deeper blow toward the end of the year. All told, a full economic recovery could take ten years or more with new risks and challenges every step of the way.
With manufacturers just starting to recover from pandemic-related shutdowns and supply-chain challenges, few are preparing for a second wave. Would you be ready now to handle more shipment delays, supplier challenges, shifts in consumer spending, new government regulations, employee health issues, and more? The pandemic has reinforced the value of agility, but agility is difficult to achieve if you're still reeling from the initial pandemic impacts – especially if you haven't figured out what made you vulnerable in the first place.
The good news is there's still time to enlist risk teams, ready supply chains, and pivot where necessary. But time is of the essence – and you need data and visibility to be successful.
Where Are You Now?
When COVID-19 started spreading in the U.S., the resulting supply-chain disruptions spurred the biggest production output decline since WWII. Some 97% of executives surveyed in June said they experienced a pandemic-related supply-chain disruption. At one company, mandated shutdowns caused a quarterly loss of $1.8 billion.
It's going to be a long road to recovery. While total industrial production in June rose by 5.4%, it still remained 10.9% below its pre-pandemic level in February.
Risk and manufacturing leaders need to take steps now to build resiliency into daily operations. Don't wait until conditions worsen to react. Anticipate various risk scenarios to build a game plan that will put you in a position to absorb the shocks that could be coming.
Strengthen Your Vulnerabilities
Manufacturers now have the benefit of knowing which areas of the business are most vulnerable to disruption, and you can use that knowledge to enhance resiliency accordingly. Consider the following to minimize surprises in the event a second wave hits.
1. Third-party risk.
Do you have full visibility into your third-party risk exposure? Do you have vetted, viable alternate suppliers to tap if needed? Will your suppliers have the financial resources to meet their contractual obligations if a second wave hits? If one country is central to your supply chain, what would happen if cases surged in that country? If you're unsure, act now.
Gauge the health of your third-party suppliers with a risk assessment questionnaire that focuses on coronavirus-related business threats. Understand if suppliers are limiting service, if they can meet demand, and if they are experiencing financial distress that could blow back on your company. These insights will help you identify which vendors have high risk levels, so you can adapt as necessary. Conduct these assessments frequently and monitor vendor risk regularly to capture any status changes.
2. Workforce challenges.
Do you have clear and enforceable policies around self-reporting infections and contact tracing? Are you meeting social-distancing guidelines by ensuring there are at least six feet between employees at all times? Have you installed barriers between workstations? And have you staggered shifts to minimize the number of workers in the building?
What about contingency plans if the CEO or other key employee falls ill? Communicate openly and honestly with your employees about the new plans and policies in place to keep them safe, addressing with care any concerns they may have about returning to work during the pandemic. Don't forget to digitally document the steps you take for compliance purposes in the event you are required to prove that you took appropriate action.
3. Operational challenges.
Has complying with safety measures or other new requirements impacted your ability to meet demand? Are consumer behavior changes impacting certain product lines, leaving you with too much – or too little — inventory? What do you need to focus on right now? What conditions would necessitate slowing down or halting reopening?
Be creative when identifying risks and consider what you might have previously overlooked. It's important to have accurate, timely, and centralized risk data across all domains of risk on which to base your decisions. Look at where risks converge, what interdependencies exist, and what the resulting impact could be. Then your team can identify vulnerabilities, assess the impact, and make quick, informed, strategic decisions as conditions evolve.
Organizations that will successfully come out on the other side of a second wave of the coronavirus will have learned from the first round and applied that knowledge to build resiliency to respond faster and more intelligently for whatever comes next.
About the Author
Jim Wetekamp is the CEO of Riskonnect, a leading provider of integrated risk management software. Jim is a recognized expert on enterprise risk, supply chain, and third-party vendor management.