How agility and creative thinking can help manufacturers weather the COVID-19 storm and bounce back stronger.
By Oliver Wright, global lead Consumer Goods & Services, Accenture
The economic shock of the COVID-19 pandemic will be felt by virtually all businesses across the world for years to come.
Manufacturers are responding to the highly variable demand patterns by thinking creatively about how to repurpose their operations and capabilities to support customers and societies as they manage the acute challenges of the crisis.
Shoppers forced to refocus on home consumption during lockdowns saw some manufacturers benefit from sales through online and retail channels. In fact, new research from Accenture reveals that while 32% of consumers' current purchases of all products and services have been online, that figure is expected to rise to 37% going forward.
These shifts present a double-edged sword for consumer goods manufacturers: There is a clear opportunity here to grow the business by increasing agility, responsiveness and resilience, but this opportunity brings with it a higher operating cost structure, which can impact margin.
Manufacturing leaders can, however, take immediate steps to ensure their businesses can prepare for the road ahead. There are three crucial areas of focus leaders should be addressing simultaneously.
1. Look to protect the business and the people it serves
The crisis has called on manufacturers to consider how best to support customers. Short-term flexibility remains key: companies need to be prepared to extend payment terms, especially for customers whose entire businesses may be in temporary lockdown.
The crisis also provides manufacturers a chance to live up to corporate values and purpose by playing a role in helping societies manage the crisis. We have already seen this play with some companies thinking innovatively about how underutilized assets or manufacturing capacity can be repurposed to meet medical and social needs.

Alcohol-based hygiene products are an obvious case in point. Many local distilleries, as well as major manufacturers have shifted production to branded hand sanitizer gels, which they are then donating to support the fight against coronavirus.
This kind of initiative can be used to kickstart a broader responsibility or sustainability drive for the business, such as plugging manufacturing byproducts into the circular economy.
These factors were already on an upward trend in consumer priorities pre-crisis and are likely to be even more salient now.
2. Consider how you work
In times like this, it is vital to invest the time, effort – and where possible, money – to deliver a positive experience and service provided across the full ecosystem of suppliers, customers and consumers. Post-pandemic, people will remember positively the businesses that were helpful and supportive. Longer term, this is an opportunity to increase brand and employee loyalty, as well as the use of online tools and platforms: accelerating the digital transformation that was already underway.
And while the shift to eCommerce is accelerating substantially— so is the "move to local". Local products and brands have been gaining popularity across the globe in recent years, but in the wake of COVID-19, the pace and scale of demand is increasing. Although people will continue consuming products and services, the nature of that consumption will likely change (e.g. Switching to local brands).
We can also expect to see a profound impact on consumption as people look to re-prioritize what's important to them. For many consumers, this has been a focus on their own mental and physical health as they look for a sense of connection and community in this time of crisis and potential isolation. Almost four in four in five (79%) of global consumers say they feel more connected to their communities.
Longer term, careful analysis will be needed to anticipate how many of these new consumer behaviors will stick and then adapting the business and financial models accordingly.
3. Prepare for a new era of growth
As lockdown restrictions start to ease in some markets, the reopening process for the manufacturers will be undoubtably complex. To ensure the return goes as smoothly as possible, collaboration – to ensure the right recovery strategies are in place – will be crucial.
Many businesses will face severe financial difficulties over the coming months. It means Finance will have a vital role in preserving cash in the short term and creating protective buffers for the future. While investments will inevitably need to be paused, forecasts rewritten, and costs cut, the crisis also provides a chance to review investment priorities to help the business adapt to changing consumer behaviors.
There's no doubt this will be the most testing period many companies will ever have experienced. But as the present crisis passes and economies start to recover, successful manufactures will be those who manage the immediate challenges, while also understanding and anticipating the longer-term implications for their business.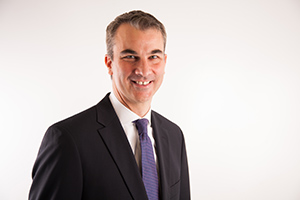 Oliver Wright is managing director and the global lead for Consumer Goods and Services practice at Accenture. Oliver has more than 20 years of consulting experience working with the C-suite of leading companies to address their most pressing strategic issues—including strategy development, operating model architecture and technology, growth and cost strategies, and the design and execution of large-scale transformations.