Rapid growth for real estate start-ups like WeWork; a flawed business model.
Just like organisms establish territories in nature, most new companies seek to expand quickly and claim as much business ground as possible, ahead of competitors. This has worked excellently for internet companies but has proven too costly for real estate companies.
After taking a major leap forward and adding up to 500 properties to its listings, We Co., the parent company of WeWork, has hit the brakes on its expansion. And they are not the only ones sustaining this trend. Other real estate companies like Compass, Knotel, and even hotel companies like Oyo, who initially thrived on this business model, have pulled the reins on the growth cart.
Why?
Leasing and renovation costs have proven to be too high, and thus making rapid expansion not feasible.
But how then can real estate startups tread this business tightrope with a delicate balance between expansion and profitability? Let's see how.
Silicon vs. Concrete;
Silicon Valley companies like Amazon and Google thrive on the rapid growth model. As outlined above, they sought to expand their online territories ahead of their competitors. And this has paid off splendidly.
Amazon is the number one online store in the world and has an extreme edge against new eCommerce companies. Similarly, Google is way ahead of any other upcoming internet-related service company.
These two giants owe their business success to the reputation they have built, thanks to their large customer base.
For real estate companies like WeWork, on the other hand, this approach has not worked so well. Triggered by its initial failure to go public last fall, the company is one among others like Compass and Knotel, who have halted expansion efforts, and pruned their workforce in an attempt to salvage losses. WeWork's inability to rally enough support was owed largely to this; investors weren't enthusiastic as they were not convinced that the rapid growth model was feasible for profit.
Compass deals with residential apartments and successfully raised $1.5 billion with a fast-growth model. It has, however, halted growth since 2018. Knotel dealt with flexible offices and kicked off with aggressive growth, but pulled the reins on its expansion last winter. CBRE Group Inc. reports that the company recently laid off 5% of its employees. Oyo hotels also recently pruned its workforce, hinting at dampening its growth pace.
In a recent letter to staff and published by Times of India, the CEO at Oyo stated: "We expanded too quickly before we were ready to." ''This year, we are working on corrective steps'' he added.
The main difference comes in the fact that expansion for real estate companies entails leasing or building physical spaces, which can be very expensive, as opposed to the virtual presence for internet companies.
According to Upnest, there are roughly 4 billion square feet of office space, worth around $1.7 trillion, or 29 percent of the total commercial property. That's because companies own them only to make a profit. Also, for leased spaces, many times, renovation is needed, meaning extra costs.
According to CREtech, a total of over $31 billion was raised in debt and equity by real estate startups in 2019, an over 300% increase from 2018.
It is worthwhile to note, however, that even smaller hotels and real estate companies can compete comfortably with the big dogs like WeWork if they constrict their services to their local environs.
The New Business Model; Evolved
The postponement of We Co.'s IPO was preceded by an announcement to pull out from its initial plans to go public. But what exactly were the company's business plans that gave investors the red light? Let's have a look.
Other startups were able to raise funds from venture-capital firms by giving the impression that they were tech companies, eliminating the cause for concern on adopting the rapid growth model.
And many times, the potential investors do not help matters. According to the CEO of Industrious, Jamie Hodari, pitching profitability strategies can be difficult when the potential investors favor rapid expansion. 'Staying true to your ideas for your business and maintaining your stand is difficult when these very rich, very experienced people are not in support,' he stated.
However, real estate startups like Common and Industrious were quick to realize the flaw of the rapid growth model and went back to the drawing board. They switched from leases to reaching split-revenue agreements with property owners. Even though they are easier to secure and allow for quicker growth, leases generate liability from rent payments that have to be made.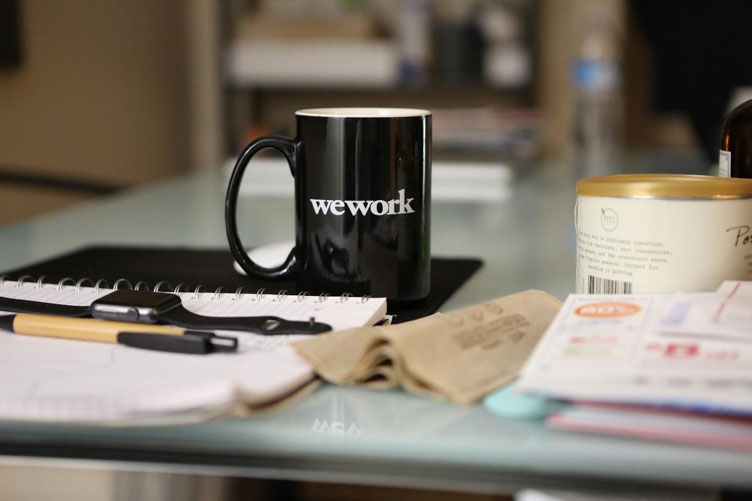 WeWork has caught up to this shift and is preparing to implement contracts like franchising, management, and joint agreements, said a spokesperson.
The Way Forward
Real Estate Companies like Sonder have evolved in their approach towards growth and are now more cautious than ever. Sonder has a unique franchising arrangement where it puts furniture for adverts and sublets them at night. They have plans to become the largest hospitability company in the world by 2025, dominating the short-term real estate industry.
Challenges faced by the company included modifications to policies and regulations guiding short-term rental arrangements. These made the company close down a little over 100 apartments in Boston last year.
Furniture in the apartments was donated to charity and was not a major blow to the company's pockets, as they were already falling out of standard.