What is a receivership?
Receivership is a legal term that usually connotes something is amiss, but most everyday people rarely come across it directly and typically don't need to know what a receiver really is and what a receiver does. But, as the recent Hanjin situation demonstrated, receivership can directly impact multiple stages of the shipping, hauling, transport, distribution and warehousing of commercial goods at multiple levels.
So what exactly is a receiver or receivership? It is a legal remedy that exists in Federal and State Court that provides a lender or an aggrieved party with the option of placing an asset or business—in this instance, a real property asset—into custodia legis or legal custody, meaning that the court dispossesses the party in control of that asset or business and puts it into the hands of a court appointed agent.
Technically, a receiver is an officer of the Court whose authority is derived through the equitable powers of that Court. The appointment is authorized by FRCP 66, under common law theories and State Court equivalents.
Why is it an advantageous option?
In certain circumstances, there are clear advantages in seeking the appointment of a receiver and usually it is in a situation in which a receiver will be able to preserve an asset or business and maximize its value in the current marketplace. It is very common, that a receiver is sought on behalf of an unpaid lender whose loan facility to its borrower is in default.
Receivers have broad equitable powers once appointed and can operate a business, sell assets or unwind a business—depending on what is best for the parties involved. An experienced receiver will be able to, through a well-crafted court order, stabilize the day-to-day operations of a business, provide transparency to lenders, identify third party asset managers that are specialists to operate any on-site facilities, manage in-flow and outflow of monies or goods, identify claimants and resolve or reduce those claims. The neutrality and transparency of the receiver (as a court agent), alone, provides a tremendous advantage to lenders and creditors to make an evaluation as to how best to restructure or dispose of the estate property. A receiver as a neutral party has many advantages including what is known as "quasi-judicial immunity" meaning that a receiver can't typically be sued for undertaking his or her duties under court supervision and court order.
Even if the foreclosing party identifies new management, that management will not be privy to the insulation provided by a Court to the receiver. And management will, likely, be equivalent in cost to a receiver. For example, if the receiver sells the property, those sales will be consummated by the entry of a court order selling those properties "as is, where is" with no representations or warranties. Conversely, if sold by the foreclosing party (or its agent) liability, consumer protection regulations, and many more representations and warranties will become the burden of that seller.
The appointment of a receiver will provide "insulation" to lenders and creditors from certain claims and responsibilities. Those responsibilities are, instead, shifted to the Court, through the receiver wherein the receiver can present equitable solutions to the Court to resolve such issues. From the simple completion of construction, the sale of goods and inventory to the more complex resolution of claims, the receiver can be granted the authority to work out such issues prior to a disposition of the property (whether by sale, foreclosure or some other means).
A receiver's appointment can be short or may last many years, all depending on the circumstances warranted by each case—and how best these assets' values can be maximized.
Impact on the Manufacturing Industry
When a business is put into receivership, it certainly should raise concern for its creditors, suppliers and customers. Seeking legal guidance is always helpful and direct communication with the receiver (or its agents) will be key. Receivers, by law, are required to be transparent and file reports with the appointing court, but it is a legal process and not always easy to navigate. When a party is in receivership, the receiver is usually the best source of information about the status of claims, receivables, payments and operations.
Knowing the nature of the receivership will also be important. Is it a liquidating receiver—there to simply sell off assets and wind down the operations? Or, is it a restructure, wherein the receiver is being appointed to sort through claims and streamline operations? (Or is it something else entirely, such as "babysitting" a business while warring partners work out their differences? For example.)
Remember that receivers can also be a helpful tool, by supplanting "bad managers" with a transparent neutral agent of the court who will often be appointed to look after the best interest of creditors and other third parties. It is also an effective legal remedy if you are a significant creditor or claimant and the circumstances warrant divesting an operator or owner from their business operations. While an extreme remedy, circumstances do arise, such as in Hanjin, where a court will simply remove management and replace it with a receiver.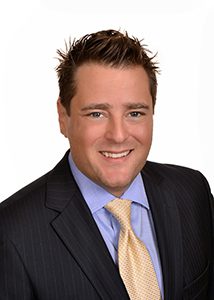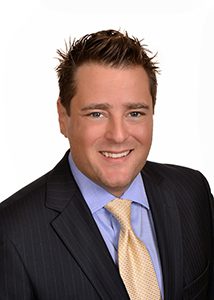 Richard Ormond is Shareholder in Buchalter's Los Angeles office and a member of the Receivers, Trustees & Fiduciaries Industry Group. His clients include financial institutions, asset based lenders, state and federal receivers, loan servicers, private investors and investment funds, private equity groups, developers, manufacturers and high-net worth families.