By Eric Miller, co-founder and principal, PADT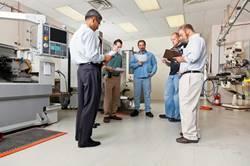 Additive manufacturing, 3D Printing, rapid prototyping. Whatever your preferred terminology is, it's a revolutionary industry that has significant impact on product design, development, manufacturing, distribution and service. The industry has proliferated over its 30-plus year history as the materials and hardware have improved significantly, and the cost of ownership have come down. What was once reserved strictly for developing prototypes, is now a legitimate manufacturing process for end-use parts. Even NASA is using 3D Printing in mission-critical components in human spaceflight.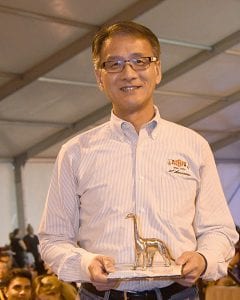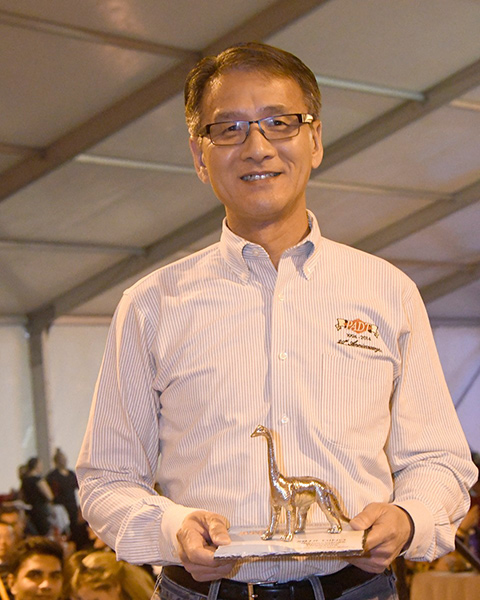 I began thinking about how far the industry has come after my colleague and business partner Rey Chu received a lifetime industry award for his contributions to 3D Printing and its community of users. The award, known as a Distinguished INnovator Operator (DINO) award, is selected by the Additive Manufacturing User Group (AMUG), a user-driven organization that has been a foundation for the industry since the beginning. Rey joined a select group of only 149 DINO recipients selected in AMUG's 30-year history.
You know you have been doing something for a while when you win an award called the DINO. Rey has been a critical contributor in every step of 3D Printing technology's evolution. The well-deserved honor bestowed upon Rey is an explicit recognition of his mastery of this significant innovation. He has been involved in 3D Printing for 30 years, nearly the entire lifespan of the industry itself, and has probably forgotten more about it than most of us will ever know.
In 1988, Rey, like myself and our other business partner at PADT, Ward Rand, worked at AlliedSignal Engines, now Honeywell Aerospace, at a time when 3D Printing was first being deployed. Rey had the foresight to see the immense impact that this technology could have in aerospace manufacturing, and was able to introduce it to AlliedSignal by initiating the Rapid Prototyping Lab. This became one of the very first labs of its kind in the entire state.
In 1994, Rey, along with myself and Ward, decided that we could apply many of the engineering tools and skills we used at AlliedSignal to a much wider audience than just those dealing with turbomachinery, so we started our own company, PADT. Rey especially felt that 3D Printing technology, which was really only used in aerospace at this time, would be a huge asset to any company manufacturing physical products, from startups to Fortune 500 companies.
Shortly after co-founding PADT, Rey led us to purchase a 3D Systems SLA250 Stereolithography machine. With this investment, PADT became the first independent Rapid Prototyping service provider in Arizona. Rey helped to introduce the technology to more product manufacturers and business owners in our state than anyone else because of how broad of a target audience we were reaching. He would go on to spread ideas about the possibilities and applications of 3D Printing to many companies in Arizona that excel in the technology today.
Rey hit another milestone in 1996 when PADT was selected by Stratasys, the largest 3D Printing OEM in the world, to become a reseller of its 3D prototyping equipment. Rey proved his expertise to Stratasys and was able to introduce the top of the line technology to our clients and community partners, further pushing the industry forward in Arizona.
Today, Rey is the lynchpin of PADT's reputation as one of the most well-respected 3D Printing service providers in the industry. He and his manufacturing team have worked hand-in-hand with new technology providers, serving as beta testers and early adopters of FDM, SLS, PolyJet and now DLS technology. His research with these materials, as well as new hardware, is referenced throughout the 3D Printing community. He also led the effort to develop a PADT proprietary product, our SCA (Support Cleaning Apparatus), managing design and production for this equipment that dissolves away all of the support material from 3D Printed parts.
In addition to his work at PADT, Rey has been a significant contributor to the local community's growth. Because of his early work in 3D Printing innovation and efforts to push for AlliedSignal and PADT to become early 3D Printing providers, Rey has contributed heavily to Arizona's abundance of resources. Today, the state is well-known as a nationwide leader for having the top companies, experts and resources in 3D Printing.
One of Rey's most significant contributions to Arizona has been through his work with Arizona State University (ASU), Honeywell Aerospace, GE Additive, Intel and Stratasys, to open the ASU Additive Manufacturing Center, the largest additive manufacturing lab in the American Southwest. The center is home to $2 million in state-of-the-art additive manufacturing equipment and is designed to develop the next generation of manufacturing engineers.
As Rey enters his fourth decade in the industry, he spends his time traveling the world evaluating new technologies and bringing innovative 3D printed parts to his customers and user communities. He has been a pioneer in 3D Printing throughout every step of its evolution and continues to be to this day. Rey is indeed the master of his craft and deserving of this lifetime achievement award.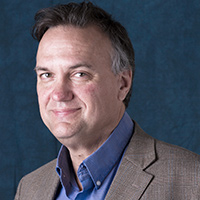 About the Author
Eric Miller is a principal at PADT Inc. He is often called on to speak on the use of simulation and 3D Printing to enhance product development. His involvement in the startup community includes angel investing and mentoring. Miller is also the author of "Better Blogging for your Business. He can be reached at eric.miller@padtinc.com.