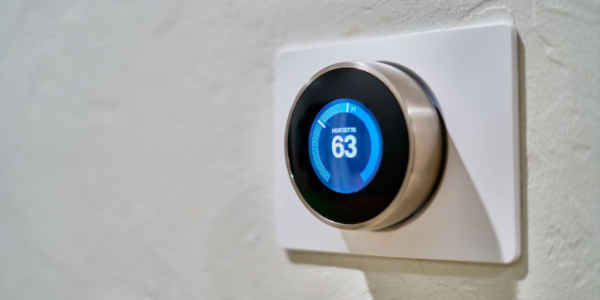 July 17, 2019
If you have noticed that this summer has been particularly hot, you're not the only one. From Alaska to Tucson to Washington D.C., there's no escaping the record-high temperatures that have plagued the country throughout the last month or so.
In fact, June of 2019 has officially been named the world's hottest June on record and July is expected to follow suit. According to information released by NASA, the globe's average temperature was 1.7 degrees (0.93 degrees Celsius) hotter than the average temperature for June. This broke the world's previous record set in 2016, where June's average temperature reached 1.5 degrees Fahrenheit.
The Environmental Protection Agency notes that extreme levels of heat contribute to more than 1,300 deaths per year in the United States. And while you can suffer from a sunburn within 15 minutes of sun exposure, these intense levels of heat can result in heatstroke or heat exhaustion, with or without sunlight. Now that cities are reaching record highs across the globe, the need for efficient HVAC is more prominent than ever.
Why HVAC has become increasingly necessary
Heating, ventilation, and air conditioning (HVAC) systems are one of the only ways we can protect ourselves from the fury of the weather. The U.S. Department of Energy notes that these systems account for almost 50% of all energy use in the home. But this vital investment is pivotal in preventing heat-related illnesses, including heatstroke and exhaustion. For the particularly young, old, or immuno-compromised, the threat of high temperatures is even more dangerous. Experts recommend wearing breathable fabrics like thermo-regulated sheepskin, drinking plenty of water to avoid dehydration, and staying near an HVAC system.
Record temperatures demand record HVAC system installation and maintenance. While it's recommended that homeowners check their HVAC systems twice per year, they are still susceptible to fires in ducts and rising energy costs.
Countless HVAC companies and repair technicians have been called to help beat the heat. One Indiana company has been responded to calls from over 90 residences per day when temperatures reach unexpected heights. Other companies have been logging more than 500 calls but are unable to keep up with the demand.
The growing need for innovation
With record-high temperatures plaguing most of the world, HVAC innovation has become a necessity, especially among folks with older homes. This is made even worse for struggling homeowners now that freon is being banned in 2020.
While eliminating the coolant freon (R22) will be amazing for the environment — studies show that the chemical causes damage to the ozone layer — countless homeowners are mentioning the pickle that they are in. Buying a new air conditioner can cost up to $7,500 while maintenance and repairs can cost more than one thousand.
Who is on track to succeed?
It's apparent that innovation is needed in the HVAC center, both in regard to environmental concerns and issues with pricing.
Cheol-hwan Kim, a lead researcher for LG Electronics has weighed in. According to Modern Building Services, Kim says that "the companies that will lead the HVAC industry in the future will be the ones developing innovative technologies while keeping their focus on efficiency and environmental issues."
Through bottom compression technology, LG's new R1 compressor can adjust its performance depending on relative load conditions. It's noted by some HVAC companies that for every two pounds-per-square-inch decrease pressure, operating costs will decrease by 1.5%. The R1 relies on a simple structure with an orbiting scroll to reduce friction loss and boost efficiency.
Other companies have found luck investing in solar energy and other eco-friendly forms of energy production. For example, Centrica PLC recently bought energy powerhouse SmartWatt for $37 million in order to meet America's energy production needs. By delivering combined energy solutions to both residents and commercial locations, it's Centrica's hope that it can meet its client's specific energy needs.
In the meantime, homeowners are urged to look into smart thermostats and other forms of energy-efficient products to save money and stay cool. Between wearable technologies and more efficient ceilings, there are plenty of opportunities to innovate on your current HVAC system. For example, digital ceilings are able to monitor the presence of people in the room, adjusting for raising temperatures due to occupancy, CO2 levels, and more. Paired with more eco-friendly ductwork that's properly fitted to your home, you can save money and stay cool despite the heat.
While it isn't always easy to invest in sustainable technologies and focus on beating the heat, many HVAC companies are investing in new tech to try to make these systems more accessible for your home. July might be slated to become one of the hottest months on record, but it's thanks to innovation efforts like these that we're prepared for the impending heatwaves.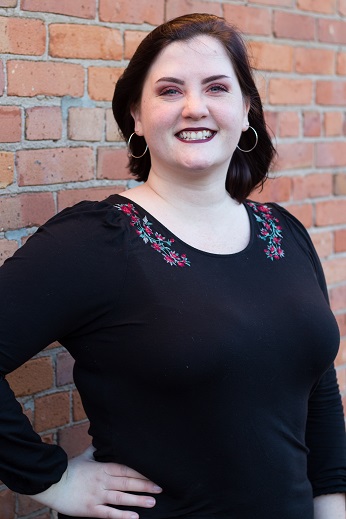 Marley is a writer and environmentalist. She is always eager to look for the next big wave in tech if it means protecting our planet. You can contact her at marleyderosiawrites@gmail.com.