5 questions companies can ask distributors to better protect against receiving inferior quality protective equipment for employees.
By Jordan Berkowitz, President of Sunline Supply
Expansive vaccination efforts are helping to reduce COVID-19 case numbers, but to protect employees who remain vulnerable, organizations still need to stay on top of measures such as providing high quality personal protective equipment (PPE) for their staff. With reports that some companies and health systems, like Tower Health out of Philadelphia, PA, have received counterfeit PPE as part of their purchase from an unfamiliar distributor, there is great concern about ensuring that imported masks, gloves, shields, etc., meet FDA-approved levels of protection. The threat of team members being left open to health risks, and the company itself left open to liability, makes a reliable supply chain and distributor even more critical to the process.
Helping to protect people during the pandemic is our company's highest priority, but not every company values the responsibility of providing customers with quality products in the same way, which can leave businesses vulnerable to changes in materials, factory operations, regulations in the manufacturer's country, and more. Further, having to immediately recall counterfeit PPE and acquire a new shipment of high quality inventory can be costly for an organization and cut into productivity when teams are left unprotected. With so much at stake in this environment, there is no room to make assumptions about equipment quality or to cut corners when it comes to safety.
For example, our manufacturing vendors are required to complete a thorough pre-shipment inspection with corresponding documentation that we then provide to customers. Our staff members not only oversee that process but complete an internal report after each visit to the manufacturer detailing whether product quality, workmanship, product function, and packaging meet acceptable quality limits (AQL), including appropriate testing, certifications, and approvals. Only then are supplies factored into our weekly updated inventory control schedule.
Before officially working with an outside vendor, questions about price and availability come readily in the purchasing process, but on their own don't always provide a complete picture of the distributor's supply chain strategy. I recommend that companies looking to make sure their purchase of high quality PPE meets their standards ask the following 5 questions about their distributor's inventory control, supplier relationship management, and the equipment they'll be receiving:
Is there FDA approval of partners throughout supply chain? With the potential for many parties to be involved in the manufacture and distribution of PPE, ensuring that each facility has received FDA certification can provide peace of mind that their practices prioritize end-user safety.
Has a physical examination of factories by performed by the distributor? Being able to handle physical product samples and see factory operations may be the difference between selecting one brand over another and knowing the distributor is providing high quality PPE.
Does the distributor have qualified teams in the US and manufacturers' countries? Even with extensive preparation by manufacturers and distributors, the changing landscape of regulations in China and across Southeast Asia requires ongoing monitoring by a team that is on the ground and well-versed in the needs and laws of all parties.
Can the distributor demonstrate a record of industry experience and success? Though the increased need for high quality PPE is new, some distributors quickly utilized their established network of contacts to facilitate equally strong supply chains to import masks, gloves, protective gear, disposable medical equipment, and more, without lags or disruptions.
Is the distributor readily accessible to answer questions and provide shipments? Despite proper due diligence, questions and concerns can still arise about equipment, shipments, and more, that distributors should be able to address quickly. Communication is essential to building a successful partnership and securing high quality PPE.
When protecting people is the highest priority, there are never too many questions. Responsible PPE distributors understand the importance of securing their supply chain so they can provide high quality supplies to their customers. Having a conversation about the company, their practices, and their products, can help to give the buyer confidence in their purchase, or potentially provide a clearer reason for that too-good price. As the pandemic continues, and the need for reliable PPE persists, taking these steps to reduce the risk of receiving counterfeit or low-quality supplies remains essential.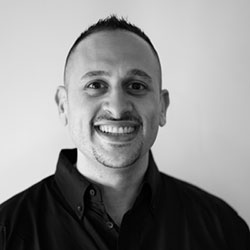 Jordan Berkowitz is the President of Sunline Supply a leading distributor of high quality personal protective equipment (PPE) supplies utilizing decades of importing expertise and supply chain connections as a division of Arnold's Office Furniture. Jordan works directly with the manufacturers and immerses himself in product research, regulations, and testing to ensure items are the highest quality available.
For more information on Sunline Supply, please call 866-217-7920 or visit our website, sunlinesupply.com.