Bank of America's Matt Elliott on two areas critical to manufacturers who are working to reignite growth in the sector.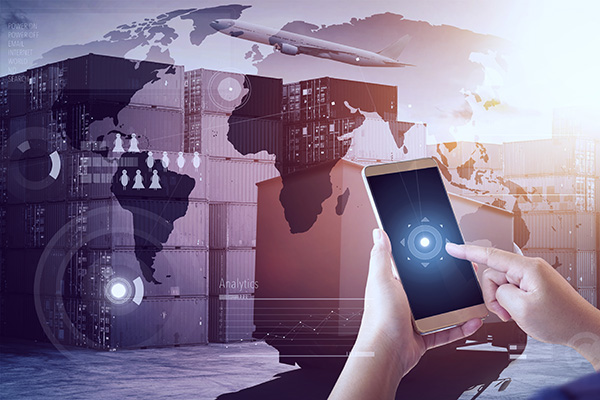 By: Matt Elliott, Midwest Region Executive of Business Banking at Bank of America
COVID-19 struck the manufacturing industry with great force, plummeting confidence among manufacturers in the second quarter of 2020, to its lowest point since 2009. Supply chains became vulnerable, accounts receivable deadlines were extended and working capital dwindled. And the financial consequences may be long-lasting: 20 percent of manufacturers expect their revenues will not return to pre-pandemic levels until after 2022.
Recovery in the manufacturing sector is contingent on treating and containing the coronavirus as well as the adoption of near-term, "new-norm" strategies and processes. Manufacturers are increasingly aware that even when the pandemic ends, it will leave fundamental changes in its wake, such as greater automation and a focus on smaller, more local factories. Moving forward, manufacturers across every sector need to rethink these two critical areas to help reignite growth this year. As vaccines begin to reduce the threat of COVID-19, other risks, including climate-related events, shifts in economic and labor markets and potential future health and public safety issues, will require a new level of resilience.
Embrace Automation
Manufacturers that adopted Industry 4.0 technologies such as artificial intelligence, augmented reality, sensors and smart factories, cloud computing and additional cybersecurity measures found that they could use the technology to operate efficiently in 2020. When the pandemic hit, these manufacturers had an innovation advantage over their competitors.
The trend toward Industry 4.0 adoption will increase as we respond to new norms, such as social distancing, tracking employee health and supporting remote collaboration. For example, around the world, autonomous robots have reduced or eliminated the need for forklifts and other human-operated machinery. And the number of industrial robots is expected to double to at least 5 million units by 2025 due to their efficiencies and the widespread opportunities available. Manufacturers are already reporting that they are accomplishing 5-year automation goals in 5 months – proving that there is more to come as we begin to see a larger move towards Industry 4.0 technologies.
Another example of expedited Industry 4.0 adoption in response to COVID-19 is the emergence of augmented reality, which has made some virtual workplaces more efficient. For example, augmented-reality glasses can help operators elevate situations and assist with maintenance while they're unable to travel or enter a facility due to COVID restrictions.
Manufacturers should also look for opportunities to embrace automation outside of their production and along their supply chain. Cargo-tracking, cloud-based GPS and RFID technologies enable manufacturers to identify opportunities to streamline and increase transparency. Implementing these automation tools can also help appease stakeholders who want a holistic view of the supply chain. Given how the pandemic underscored weaknesses in existing supply chain models, manufacturers should expect stakeholders to be eager for assurances that their processes are stable and that their supplier base is risk-averse.
While small and medium-sized companies with lesser liquidity positions – and hit harder by the pandemic – may need to adopt technologies slowly, they can invest in incremental machinery and equipment that can help speed up production, or help them pivot, to begin recapturing working capital.
Follow Pandemic and Post-pandemic Trends
Pandemic-related consumer spending trends could affect a manufacturers' supply chain management for years to come. The key for manufacturers is to monitor consumer trends and continuously weigh what is temporary versus long-term. The sweet spot is investing in solutions or retooling opportunities that help manufacturers respond to consumer trends in the long term.
Manufacturers should be mindful of suppliers that are experiencing, or are likely to experience, production slowdowns and enhance processes that allow for flexibility in increasing, delaying or canceling supply orders. With the pandemic there has also been a shift in supply chains due to national security and ESG concerns. We're starting to see the regionalization of supply chains accelerate, leading to onshoring opportunities.
As vaccinations become more widely available, heard immunity grows and infection rates decline, manufacturers should prepare to pivot again, even by Q4. There will be a noticeable reversal in trends, possibly even surges, as consumers with pent-up demand for travel and entertainment are able to safely resume those activities. Geography is a key consideration as countries and U.S. states rollout the vaccines in different phases. It's possible that consumers in certain geographic markets will change their behavior ahead of others.
As uncertainty abounds, the ability for manufacturers to recover and rebuild this year and in the ones that follow lies in developing strategies and processes that build resiliency. Manufacturers need to invest in critical technologies and plan for post-pandemic behavioral shifts to ensure growth, competitiveness and ultimately survival.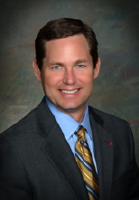 Matt Elliott, Michigan Market President | Midwest Region Executive, Business Banking
Matt Elliott serves in a dual role as Michigan Market President and Business Banking Midwest Region Executive at Bank of America. In his role as state president, Matt serves as the bank's enterprise leader in Michigan, working with company leaders across the state to help deliver Bank of America's full range of global financial services. As a Region Executive for Business Banking, Matt oversees teams of commercial bankers who leverage the product breadth, industry expertise, and global presence of the bank to deliver integrated financial solutions to companies and institutions. Matt has more than 25 years of commercial lending, capital markets and corporate finance experience. Matt graduated with high honors from Michigan State University and earned his MBA with honors from the University of Chicago's Booth School of Business. He is a FINRA Registered Representative and holds Series 7, 63, 79 and 24 securities licenses.