Regular winter inspections and proper maintenance can help keep your manufacturing business safe.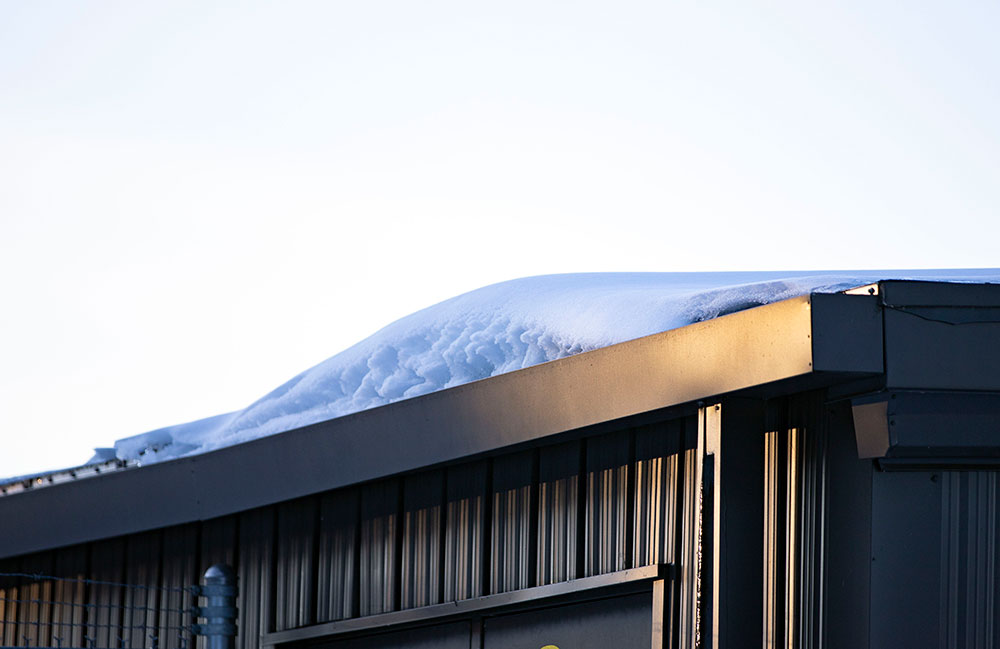 Many regions—and businesses—are impacted by winter hazards each year. And even with December and January behind us, there's a chance your business's location is still awaiting its snowiest month in February, March, or April.
Between the risk of roof collapse, slippery walkways, and unsafe road conditions, now is a good time to circle back to your winter preparedness plans. What follows are a list of mid-winter reminders I've gathered, which account for the common winter challenges I've observed as a safety consultant for Sentry Insurance.
Keep costs from going through the "roof"
Roofing problems for your business can be both dangerous and costly. By this point, your facility has likely accumulated heavy snow, increasing the weight on your roof. Add in the fact that more snow is expected in the weeks ahead, and you may have a recipe for roof failure.
Having the right property insurance can go a long way, however your policy may not cover these potential costs:
Coverage-related terms such as deductibles or copays
Extended interruption of business operations beyond your policy limit
Ongoing reputational damage if recovery from a roof collapse results in lengthy business interruption
Spot roof warning signs
Fortunately, regular roof inspections and proper maintenance can help keep your business safe and your costs down. Below are high-level strategies that should be followed year-round.
Be aware of business operations that could impact your roof
Conduct annual visual roof inspections
Remove snow and ice accumulation
Actively manage drainage
Work with reputable contractors
Make prompt repairs
In the time between official roof inspections, you can stay proactive by scheduling inspections of your facility where you or your staff look for common warning signs.
Inside

Water on the floor
Water-stained ceiling
Discolored interior walls
Deformed walls
Leakage around windows
Deteriorating roof structural components
Mold

Rooftop

Standing water
Loose, buckled, or damaged flashing
Vegetation
Rusting metal pipes or materials
Debris on roof, drains, or gutter systems
Damaged, defective, or missing joints
The earlier you spot and repair warning signs, the more costs you'll save your business down the road.
Limit slips, trips, and falls
Like your roof, ice and snow pose equal hazards on the ground. This is usually seen in the form of slips, trips, and falls on your business's property or walkways. You can reduce these risks by creating a snow and ice removal plan that outlines company expectations.
Frequency: Snow and ice removal activities should occur prior to employees coming to work, during shift changes, and as snow and ice continues to be a safety issue.
Snow pile drifting and drainage: Minimize snow drifting by considering wind direction. Consider snow melt runoff and ensure that it doesn't cause additional hazards.
Plow after hours: Consider snow, slush, and ice removal from parking lots when a minimal number of cars are parked.
Provide designated paths in parking lots: Clear paths in the parking lot for walking and mark them with signs or pylons.
Slush removal: This is often neglected for snow removal. Thawing snow and ice freezes again at night to create a hazard in the morning. Take advantage of thawing periods and remove all melting snow and ice.
Salt and sand: Use ice melt materials on areas that have been cleared of ice and snow to slow down accumulation and provide greater traction.
A snow and ice removal log can also be a useful tool for managing frequency. This can include dates, times, and the names of who removed snow or ice. Additional details can include: the methods used to reduce winter hazards, the area of the facility where removal was completed, and notes of warning signs that were observed.
Share travel policy reminders
Finally, with the unexpected, and often hazardous nature of winter storms, now is the time to encourage employees to maintain a safety-first approach to travel. Because conditions can change quickly while employees are traveling for your business, reference OSHA's winter emergency kit to confirm your team has the necessary backup items in their vehicle.
If travel is deemed unsafe due to weather conditions, remind employees of the policies and options that are available. Depending on your manufacturing operations, these may include:
Alternating start and stop times
Policies to make the lost time up
Use of vacation time
Unpaid leave
Your manufacturing business is unique, and so are the weather events it faces. Therefore, these recommendations are best when combined with the latest input from your insurer and local experts. By taking winter hazards seriously now, you'll help protect your facility, equipment, and employees heading into spring.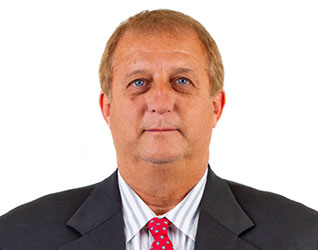 Thomas Mizel, MS, CSP, CIEE, COEE is a senior safety consultant for Sentry Insurance. Sentry provides insurance, retirement products, and risk management solutions for businesses, including manufacturers. You can reach Thomas at Thomas.Mizel@sentry.com.