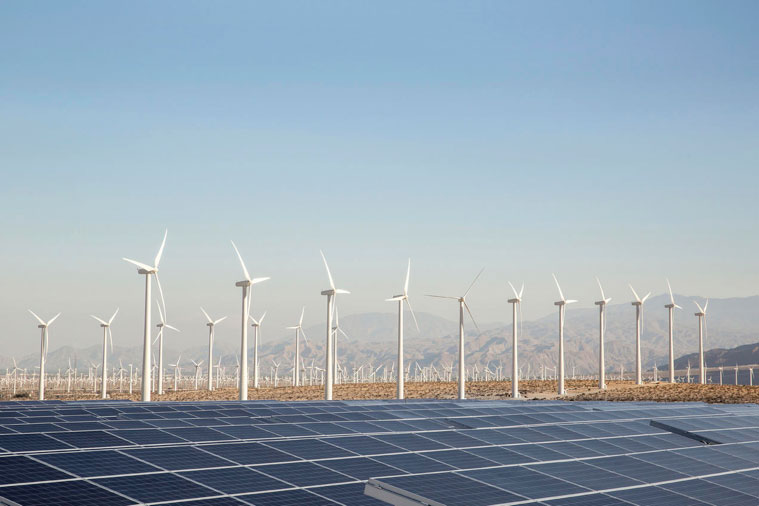 Climate change is an all too common theme in modern politics. Regardless of personal opinions on the impact and threat of climate change, it is a shared fact that fossil fuel energy contributes to environmental pollution. Accordingly, renewable energy sources like solar, wind, biofuels and geothermal power are gaining traction globally.
This means that there are more and more countries and companies making progress in sector. Henceforth, investors can even create renewable energy investments portfolios. An investor who wishes to invest in companies that focus on sustainable energy sources and companies focusing on recycling and clean transportation can fulfill these wishes and help make the world greener and fresher.
A number of renewable energy companies got stock market listings after 2000. The world made enormous advances using fossil fuels in the 20th century but recently came to appreciate the importance of environmental protection. This industry has grown exponentially in the past two decades and now offers viable investment options. To put this in perspective, the solar industry in the USA had total revenues of about $2.2 billion.
Renewable energy providers examples
Leading renewable energy providers in the USA and their respective generation capacities in Megawatts include:
NextEra Energy Resources (NYSE NEE)- (42,920.96 MW) – NextEra energy serves more than five million customer accounts in Florida and is the largest rate-regulated electric utility in the United States. This company is America's largest generator of renewable energy from the wind and sun and a world leader in battery storage.
Cypress Creek Renewables- (13,805.02 MW) – Cypress creek Renewables is another significant solar energy provider across the USA.
Invenergy LLC- (23,264.21 MW) – Invenergy has its home in Chicago but has affiliates in Canada, Mexico, Japan, and Europe. The company has projects in wind, solar, natural gas-fueled power generation and energy storage projects.
EcoPlexus, Inc. – (98,129.90 MW) – this company creates and operates utility-scale solar PV project for the American and international market. EcoPlexus has worked on over 60 projects with a total of approximately $350 million in project value.
Xcel Energy- 31,155.61 MW (NASDAQ: XEL) – Xcel provides power for many millions of homes and businesses across the American Midwest. This company is a leader in reducing carbon emissions and producing and delivering clean energy solutions.
Globally, companies like Siemens, Vestas and GE energy are major players in the renewable energy sector. Vestas is a world famous company in the manufacture, installation and servicing of wind turbines. Even the investment powerhouse, Berkshire Hathaway, chaired by billionaire investor Warren Buffet, has a renewables subsidiary called Berkshire Renewables.
Why Invest in This Sector?
In a nutshell, the renewables industry has grown from a fledgling sector in the late 20th century to now an industry worth hundreds of billions of dollars globally. The percentage of renewable energy in global energy source is approximately 19 percent. This means that investing in this sector is not only for an idealistic intent but also has the promise of serious returns. Accordingly, even secondary sectors like battery manufacture are picking up. Tesla, a company founded by tech billionaire Elon Musk is making significant inroads in this sector.
Many at times, fossil fuel champions are quick to dismiss the renewable energy industry. This is because of the fact that the transportation industry, in particular, will come to a standstill if every country suddenly stops using fossil fuels. However, they fail to note that all forms of energy went through the initial development phase to determine the most efficient ways of harnessing them. Similarly, new advancements emerge all the time in renewables. Indeed, the world is consuming more renewable energy now than it has ever done before.
Moreover, the opportunity to have more sustainable sources of energy is a noble cause. This is because the planet is rapidly using up reserves in non-renewable energy such as crude oil. Countries across the world are realizing as a matter of sustainability that renewable sources are cleaner and safer long-term. Indeed, fossil fuels will continue to dominate energy sourcing in the short-term. However, renewable energy will gradually grow to reduce reliance on them.
In summary, the growth of the renewable energy industry will continue to create opportunities moving forward. On the investment front, they can be a viable part of your portfolio. It goes without saying that personal research or meaningful advice on company infrastructure and resources, growth prospects, competitive edge and market presence are important in making the right investments.