Reduce the impact of future business claims by developing a plan for reporting incidents and working with your insurer.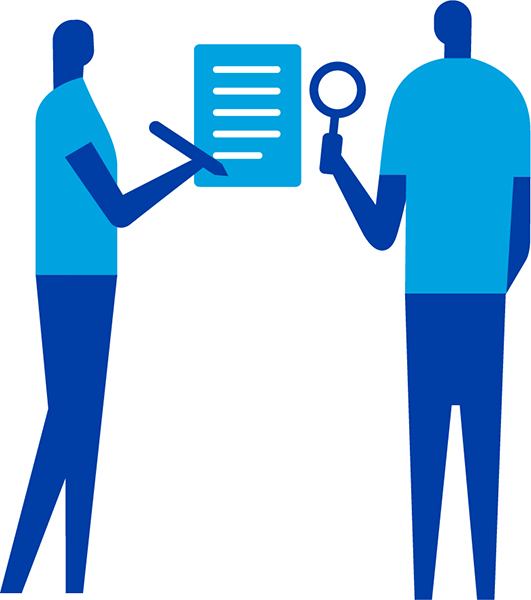 Throughout every stage of manufacturing a product—from creation to roll out and beyond—accidents can happen. When they do, knowing how and when to report a product claim to your insurer can prove invaluable to your business, its reputation, and its bottom line.
While accidents are something every business hopes to avoid, it's best to plan now and outline your process for submitting a claim before an incident occurs. To help make an unknown process easier to prepare for, I've gathered several tips I often share with businesses within my role on Sentry's claims team.
The guide I've provided below should help you get started. However, it's best to talk with your insurer or local experts to determine a plan that fits your business. By taking a few initial steps now, you'll be better prepared to work with your insurer as they help you resolve your claim in a timely matter and keep your business moving forward.
Know your insurance policy and coverages
A product liability claim can be disruptive and expensive for your business, whether or not your company is at fault. Insurance plays an important role in managing risk, so make sure you review what's covered, and for how long, before an incident occurs.
Your policy may include coverages related to bodily injury or property damage, and defense expenses. However, the specific details found in your policy will vary depending on your situation and insurer. The most important step you can take is working with your insurer to understand your policy and its coverage details.
Report incidents or claims as soon as possible
Accidents are out of your control, but you do have control over how you respond to them. Promptly reporting all accidents can help resolve issues faster and protect your company's reputation. Inform your insurance company immediately if a product you sell, service, repair, or install is involved in an accident resulting in injury or property damage. A quick response and investigation can help identify unforeseen issues—product warnings, recalls, retrofits—and lead to a more equitable resolution for your business.
Prompt reporting also helps ensure witness statements are more reliable. And, the equipment will likely be available for inspection and in the same condition as it was the time of the accident. Delays can jeopardize this information and increase investigation and defense expenses. In some cases, failure to promptly report an incident or claim could result in a denial of insurance coverage depending on your insurer and coverage. Remember, timely reporting helps your insurer help you.
Monitor accidents involving your product
Once your product leaves your facility, how do you know if it's involved in an accident? There are several ways to stay informed of accidents involving your product, all of which can help mitigate potential risk.
Use the help of your network. Encourage your dealers, distributors, and manufacturing representatives to relay reports to you (including hearsay) of accidents involving a product you manufacture or sell. Touch base regularly with your industry, association, and competitors and monitor their websites for recent information. Use a news monitoring service for media mentions. And make it a priority to monitor warranty claims and service work reports.
Too often, businesses become aware of accidents when they're served with a lawsuit long after the accident took place. By being proactive, you can help defend your business by beginning the investigation before the lawsuit occurs.
Include these details in your report
When making a report, remember timeliness ranks above completeness for the initial notification. Once filed, your claims representative or insurer will work with you to gather relevant details and documentation. The following guide can help you collect information about your claim; however, your insurer may request additional information not listed here.
Information about your business:
Product liability insurance policy number
Company name and address
Your name and contact information
Primary contact's name and information (if not you)
Details about the alleged accident and parties involved:
Date, time, and location of the accident
Description of the sequence of events leading up to the accident
Name, age, sex, occupation, and address of any injured party
Description of any injuries and the name of any treating physician
Description of any property damage
Name, address, and phone number of any witnesses
Name of any distributor or vendor involved
Sources of information about the accident, including newspaper or police reports
Information about any photographs or videos taken of the accident, including the photographer's name, address, and phone number
Information about the alleged product involved in the alleged accident:
Model and serial number
Age and date of manufacture
Current location
Information about any product your product was attached to (if applicable)
Current and prior owners (if known)
Information about where and when the product was sold or purchased
Any servicing, repairs, or other work done by you or your vendors
Information about any contracts involved in the manufacturing, design, or sale of the product
Condition of the product before the accident (if known)
Information about any product modifications or misuse (if known)
Information about any product components made or sold by another manufacturer
Copies of owner/operator manuals, service manuals, and advertising materials for the product
Regardless of your situation, don't be afraid to lean on your insurer. Your insurance company will work with you to coordinate additional information while navigating the process. By following the tips outlined here, you and your insurer can effectively work together to protect the integrity of your product, your company, and your industry.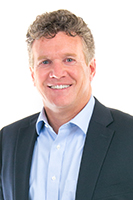 Tim Kelly is the AVP of commercial line claims for Sentry Insurance. Sentry provides insurance, retirement, and risk management solutions to manufacturing businesses like yours. Visit sentry.com to learn more or email Tim at Tim.Kelly@sentry.com.