To better prepare workforces for a constantly evolving future, companies need to create a culture of learning and flexibility.
By Melissa Hassett, Vice President of Client Delivery at ManpowerGroup
Today's landscape clearly demonstrates that the way we work can change in the blink of an eye. Workforce scenario planning has traditionally been an externally focused exercise by industries that took a particularly long-term view, such as oil and infrastructure. The rest of us have been able to pivot to new models quickly when necessary and to hire new talent to create the workforce needed for the change. That approach won't work much longer—and in many industries, such as manufacturing, it's not working now due to a shortage of onsite hourly workers.
We are seeing increases in hiring for distribution, as there is a heavier focus on "last-mile distribution"—delivering to homes versus warehouses. Call centers are not only coming back to the U.S. but hiring at greater volumes, with the added advantage of remote work.
With these market changes comes greater competition for the same talent among many industries but impacting manufacturing significantly. This means organizations providing flexibility and proper compensation will have an edge. But they can also attract entry level onsite talent by offering employees the opportunity to develop new skills and advance their own careers.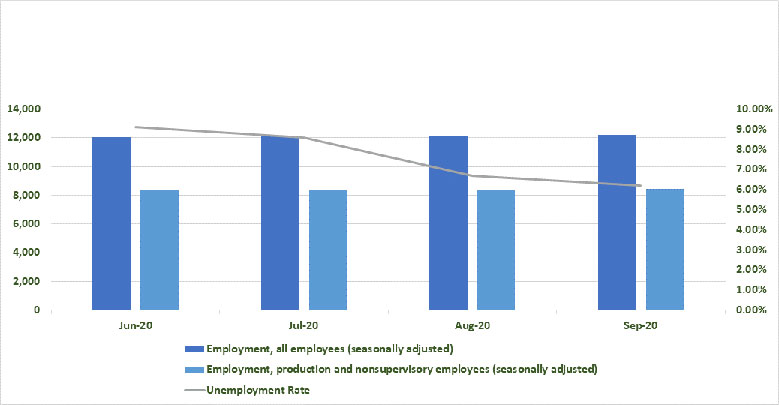 Navigating the Competition for Talent
Today, there are more jobs open in manufacturing and logistics than the number of jobless claims. This causes the competition to fill critical roles to tighten even further. Because of this, employers need to pivot how and who they hire to fill these empty roles.
Upskilling allows employers to train existing staff to fill these much-needed positions and can provide you with the edge you need to attract the best talent. Instead of creating a job posting for a shift supervisor, for example, employers should focus on training proven reliable employees for the position. If there is a need for more forklift drivers, organizations can train current employees to become certified for this role rather than looking to an outside hire.
Not only is the cost of upskilling existing staff substantially lower than hiring for niche skills, but it also provides the bonus of offering employees a career path within the company versus a stagnant entry level position. Upskilling can either be done in house by creating a program that allows leadership to properly train workers, as well as programs that help develop skills for growth roles such as MyPath.
A solid career path is very attractive to job seekers. They want to know they will have the opportunity to gain new skills, growth within the company, and an increase their take home pay. The more structured the career path, the more attractive it is to the candidate. Creating internal promotion levels that are tied to training sessions and compensation can be advertised and can be just the edge organizations need in this new competitive landscape.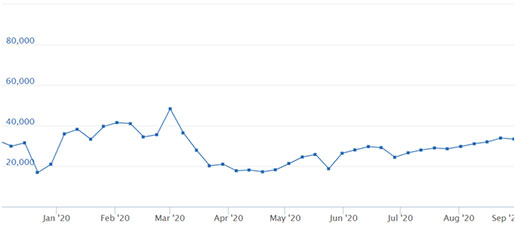 Finding Flexibility in a Tough industry
Along with the changing hiring landscape, employee expectations are changing as well. Employees are experiencing more autonomy, more of a work-life blend—and there's no going back. Because of this, organizations need to be willing to reduce penalties for attendance and timeliness and adjust schedules to fit the everchanging needs of their employees.
We are seeing employers post more part-time jobs to accommodate employees looking for flexibility. Additionally, organizations are offering flexible shift options versus more structured ones. They are incorporating the appropriate technology to help workers switch shifts and find coverage for when the unexpected happens. Organizations have also been relying on a balance of temporary and permanent workers to meet the recent increase in demand. Allowing this flexibility, and offering part time shifts, does result in an increase headcount needed to ensure proper shift coverage, adding to the market demands.
The interview process is changing as well, and it is important to strike the perfect balance between RPA (Recruitment Process Automation) and a high touch candidate experience, to get the best talent through the process quickly. Employers are removing steps—requiring only one phone interview, simplifying the mobile friendly application processes, suspending drug tests temporarily and starting new hires while still waiting for background check results.
The New Normal
We know there is no going back to the way things were, yet employers can apply learning gained over the last few months to prepare workforces for the New Normal. If manufacturing companies put people first through upskilling and finding some work life balance, though, they can create a culture of learning that both provides valuable new skills to a variety of employee types and better prepares the organization to tackle whatever lies ahead.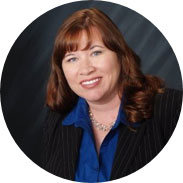 Melissa Hassett is Vice President of Client Delivery at ManpowerGroup where she is responsible for streamlining processes and launching and managing large scale talent acquisition strategies for companies of all sizes. She is a strategic leader with a passion for helping clients succeed in the changing world of work through Recruitment Process Outsourcing (RPO). Her specialty is in high volume recruiting for manufacturing, distribution, call center, retail, technicians, sales, and other repetitive positions.