Is Your Business Taking Advantage?
In today's competitive marketplace, companies seeking new locations must analyze and identify every opportunity to enhance their position.
A company's decision to expand operations and open a new facility can be one of its biggest undertakings. And with that comes the arduous process of finding the right site.
In today's global economy, staying ahead of the competition does not stop during the site selection process. In fact, it's during that process where businesses can get a leg up by taking advantage of the due diligence communities put forth in preparing sites for development and constructing spec buildings. By taking advantage of that due diligence, site-seeking companies can realize such benefits as:
Risk mitigation
Speed to market
Lower development costs
Read and hear from 4 businesses describe their journey through the site selection process and how they capitalized on certified sites and spec buildings to expedite the startup of their new operations.
For more information on development opportunities, visit rgp.org.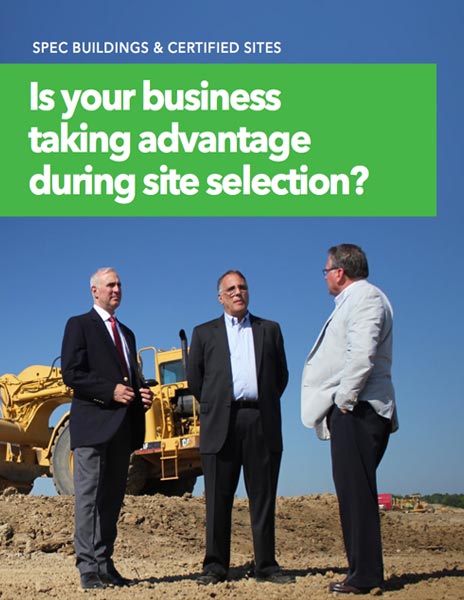 Fill out the form to download