As this crisis evolves business leaders are racing to understand how to respond and what impact COVID-19 will have on their organizations.
By Melvin Bosso
As predicted by Bill Gates in his 2015 TED Talk "The Next Outbreak? We're Not Ready," the world was not prepared to deal with the effects of a global pandemic. Gates suggested that if we maintain the status quo, the "next epidemic would be dramatically more devastating than Ebola." The world didn't hear him.
When COVID-19 first became known, people struggled to understand it. By February 2020, major organizations had received clear signs they were going to be impacted. China, the world's manufacturing hub, was dealing with a crisis that would undoubtably impact global supply chains. When Europe first began showing signs of contamination, it undertook the first of many waves of mitigating actions, while meanwhile the United States was just beginning to feel the effects. What looked like an earthquake with an endless ripple was about to fundamentally and continuously disrupt North American businesses.
Amid this continuously evolving crisis, business leaders are racing to understand how to respond and what long-term impacts COVID-19 will have on their organizations. Many also wonder how to best move forward when the dust settles. If these issues are keeping you up at night, reflecting on these five key elements might provide the answers while helping you to better lead your company through the current challenges as well as what's to come tomorrow.
People: Prepare and care for your workers.
People are the most important element in your response to COVID-19. As a leader, you must focus on the here and now, and reassure employees who are looking to you for a sense of stability. Employees are bound to be distracted as their concerns around community, family, job security and staying healthy grow. Protect your team as much as possible and support them through clear, transparent and frequent communications.This crisis, while not everlasting, will continue to disrupt manufacturing for the foreseeable future. The business environment is expected to remain highly volatile for at least six months. Bankruptcies, mergers and acquisitions will soar, creating disruptions and opportunities. Change will be constant and employees will be asked to execute unfamiliar tasks that likely are outside of their typical scope of work.As a leader, your primary goal is to foster hope, provide education and motivate. Keep the end in sight and help your team stay encouraged. Doing this will boost resilience and ensure your team is ready to face new challenges.
Cash: Validate and plan for the worst.
Confirm the assumptions and accuracy of your working capital drivers. To do this, consider asking the following questions: Are customers still buying? Should we revisit the cash-to-cash cycle? How far can we stretch payables? What is our inventory position and how resilient is it? How can existing inventory be converted into crisis-specific inventory? Does inventory occupy valuable space that could be better utilized amid a potential shift in demand?During the crisis, focus on cash-to-cash conversion by adjusting decision cycles to monitor cash-in and cash-out processes. The ability to maintain a healthy cash flow will enable your supply chain to support bets and secure resources and capacities at critical times. A common mistake in supply chain management is the assumption that inventory levels follow a linear model. When the supply chain is disrupted, all inventory models should be revisited.

When the supply chain is disrupted, all inventory models should be revisited. (Photo: ©tiero stock.adobe.com)

Operations: Ensure access to capacity and reliability.
The complexity and the speed at which supply chains will need to adjust to changing circumstances require a heightened sense of urgency. The likelihood of less "capable" resources, and less access to production, storage and deployment capacity, suggests that the flow of goods will be disrupted at unfamiliar points. As a leader, this will require you to direct your organization, ensuring accuracy of information, access to equipment/capital and the relevance of the finished goods being produced to meet changing market demands.While it may feel like navigating a canoe through the eye of a hurricane, you'll need to make every effort to ensure a reliable operation. Operations is where you, as a leader, can exercise the most control. Careful controls will help reduce the amplitude of the disruption to the extended supply chain. This can be achieved by reverting to operations fundamentals: confirming that data inputs and information are accurate, including inflation in cost to serve models, validating capacity assumptions and ensuring that decisions are not made in isolation. Remember that while volumes may not be shifting, product mix or customer profiles may shift.
Planning: Make decisions that are tactically correct without being strategically wrong.
Focus on short interval planning cycles. In a rapidly evolving crisis with multiple layers, implications of the decisions you make will not be immediately clear. Your crisis management decision cycle will need to operate at a higher frequency. Information that was previously reviewed once a year will need to be revisited once a week. Another point of focus should be a reassessment of risk throughout your supply chain. As part of a crisis management effort, all risk-related assumptions need to be validated and updated, and any reprioritized threats will require a contingency plan relevant to the crisis at hand.This crisis has introduced new and unexpected variables and unpredictable behavior of generally stable market forces, making the supply chain significantly more complex. At the same time, it has generated what feels like an endless ripple effect. As we move further along, teams will quickly become overwhelmed, if not by new complexities, by increased workloads. A good leader will seek help when needed.At the point when we can look to the end of this crisis, reflecting and collecting ideas and solutions from your team will be essential to the transformation of your organization. Identify changes in people, processes and systems that helped you win during this troubled time as they represent the best that your team can produce.
Customers: Find new ways to communicate and build trust.
Much like employees, customers are disconcerted as they rush to secure primary needs, seek safety and react to unexpected events. At this time, access to customers is vital. As an example, airlines are shuttering their doors, airplane manufacturers are halting production and third-party suppliers are going bankrupt. Airline customer confinement has frozen the supply chain. Aim for relevance through regular customer communication and repurpose assets to serve the needs of a changing customer base.Troubled times open new markets, geographies and product opportunities. As we emerge, maintaining market visibility and keeping an eye on current and changing opportunities will be important. With social media as a cornerstone of business viability, it's relatively easy to stay at the forefront and continuously connect with customers to share your company's evolution and contributions. This is especially true if you plan to repurpose parts of your supply chain. Think about what your company can do for the larger community (e.g., produce necessary items or contribute to those who are supporting others).
Although these are unprecedented times, taking a step back to think about these five critical elements can provide the answers you need to successfully lead today, tomorrow and in the months and years to come.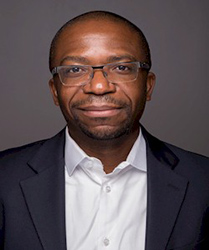 About the Author:
Melvin Bosso is a principal with Myrtle Consulting Group, a firm that drives operational transformation within global manufacturing, processing and distribution organizations. Accomplished and versatile, he has a proven track record in cost management discipline, network optimization, root cause analysis methodology and excellence programs. He is also an expert in developing processes and management systems that favor cooperation and focus on strategic company objectives. Melvin studied Engineering Geology at the University of Technology of Delft in the Netherlands. He joined Myrtle after leading plant operations at CHEP Canada for three years. While at CHEP, he led the company in a complete transformation of the network. Costs went down by 10 percent, production output grew 60 percent, and safety incidents went down by 80 percent while he was in this role. Prior to leading CHEP's operations, Melvin spent nearly eight years with Labatt in diverse leadership roles. He played a key part in the transformation of Labatt to ABI's new operating model and contributed his expertise to many corporate and representative initiatives. Melvin has been highly successful in unlocking the potential of individuals and organizations through coaching and support.