How a customer-back approach can help businesses anticipate customers' changing expectations.
By Jamin Dick
Today's customers expect as much from their B2B purchases at work as they do from their B2C purchases at home—a situation that creates a constantly changing set of needs manufacturers and wholesalers must race to meet.
The root of the challenge is that we're all customers in our personal lives these days, and B2C purchasing has taken tremendous strides in recent years. We expect to make personal purchases online, to be able to track shipments, to have products delivered within a day, and to receive customized recommendations—sometimes even before we realize we need a product. Traditional manufacturers, wholesalers and distributors may not realize it, but those same expectations carry over to B2B buyers, who can quickly become unsatisfied when they don't receive their business-related orders with the same ease and convenience as they do their personal ecommerce purchases.
At the same time, retail and B2B ecommerce are different in important ways and sellers must tailor their experience to the unique needs of their B2B customers. For example, when a B2C shipment arrives a day early, most customers are thrilled. But most businesses do not receive on weekends and for many others, receiving only happens on specific days of the week. So, ensuring deliveries arrive exactly on time can be far more valuable than simply delivering fast.
The Customer-Back Approach
To keep customers satisfied, manufacturers and wholesalers should adopt a philosophy that will help them realize and even anticipate their customers' changing needs: the customer-back approach, which encourages suppliers to re-examine every aspect of their business from the perspective of the customer.
It's all too easy for operators to forget why they run their business a certain way because they're so caught up in the day-to-day details of making sure everything runs smoothly. This can be dangerous because the why is usually the customer—and once you lose sight of them, you start serving your needs instead of theirs.
Instead, it's imperative that manufacturers and suppliers make sure that everything they do is fully focused on the needs of their customers, even if that means making a radical change. Your mantra should be: We won't deliver less than exactly what the customer wants, even if that means breaking something internally.
A customer-back approach means consciously elevating customer needs and giving yourself permission to disrupt the status quo in every area. It means constantly asking "Why are we doing it this way?" and evaluating what customer need is served by every action. One of the areas most ripe for this way of thinking is B2B supply chain. Current supply chain processes are generally built for big businesses. For a growing small to medium-size business, solving ocean shipping, customs clearance, rail transport and ground trucking are necessary but daunting challenges. The industry is rife with complex rules and arcane language, and remains largely undigitized. This is a huge opportunity for future-minded suppliers, logistics providers and technology platforms who design solutions that can a B2B shipment as manageable as B2C shipment.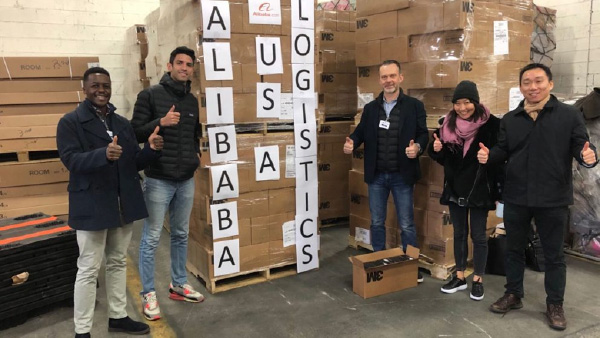 Doing the (Seemingly) Impossible
A customer-back approach can help manufactures and wholesalers meet expectations that may seem unattainable at first. For example, most B2B buyers want guaranteed shipment quoting. But shipping cross-border involves clearance fees and duties that don't occur with domestic shipping, and these fees can be hard to predict accurately. Nevertheless, customers still expect the same guaranteed quote for international shipments that they enjoy for domestic shipping.
Look at it another way – customers want the experience of buying one thousand pairs of denim jeans from India to be comparable to buying a single pair domestically. So, businesses want to give customers one quote upfront and stick to it—and make sure they don't pay a cent more. To be that accurate is a huge challenge that requires a lot of technology and work. It may even mean breaking some processes you already have in place, but it's also the best way to fully enable your customers to be successful, whatever their size, wherever they reside.
Take another common issue: ocean shipping which can be a particular struggle for small businesses. Many ocean shipments require multiple interactions with the booking company, custom brokers, freight forwarders, and transportation providers. The ocean freight industry has resisted change for the last 20 years but is now finally beginning to digitize via digital freight platforms. But much work remains to be done at the level of physical providers and at the borders to deliver a fully digitized, transparent and reliable supply chain — what B2B customers tell us they need.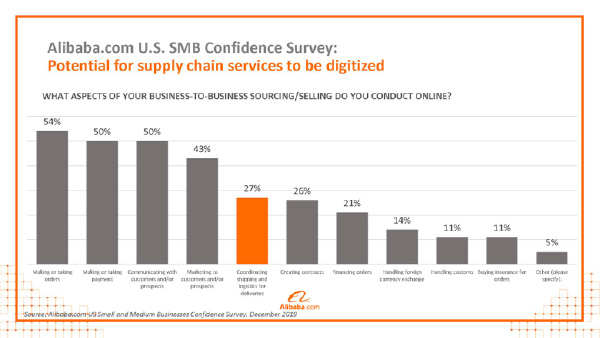 B2C has set a high bar for all forms of ecommerce, even those with high levels of complexity like global B2B. It's been estimated that the B2B market is at least 6X the size of B2C and yet most of the high-ROI problems like fully digitized logistics, supply chain finance and simplified customs remain unsolved. The future belongs to those who are impatient with the status quo, are radically innovative and unafraid to disrupt their own business to solve these problems. But above all it belongs to those who start with a deep understanding of B2B customer needs and work backwards.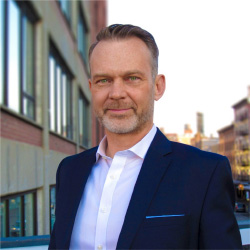 Jamin Dick is the Head of Supply Chain-North America for Alibaba B2B. Mr. Dick has more than 20 years of experience as a leader in the retail industry and enabling global ecommerce for businesses of all sizes. At IBM he led the first ecommerce implementations for many Fortune 100 retailers in the US. He played a key role in automating product design and development for Target's private label business and oversaw the creation of a new supply chain network for Target.com. In 2014 he was instrumental in taking Borderfree public on the Nasdaq. Mr. Dick earned his bachelor's degree from The College of St. Scholastica in Duluth, MN. He is also a thought leader in emerging technologies such as block chain and IOT and their application to real-world business problems.
Contact: Alibaba@mbooth.com