August 15, 2019
Reverse engineering physical items is a vital practice for manufacturers and developers, whether the intent is to recreate the original item, enhance its design, or create a new product that pairs perfectly with the original. The ability to break down an object to see how it was created can often be a capability that entire businesses or specific services are based around. This is the case for Taylor Attachments, a UK company that custom designs and produces tractor headstock conversion brackets.
The company's precise attachments are used by farm handlers and loaders to mount everything including buckets, forks, grapples, saws, carriers, bale stabbers, grabbers, hitches, backhoes, tillers, yard scrapers, and more. In addition to their specialized product production, clients will also send Taylor their legacy attachments for reproduction, so that they can continue to extend the life of their older machinery. Taylor's specialists will then reverse engineer the legacy parts sent to them, and recreate new versions for their clients.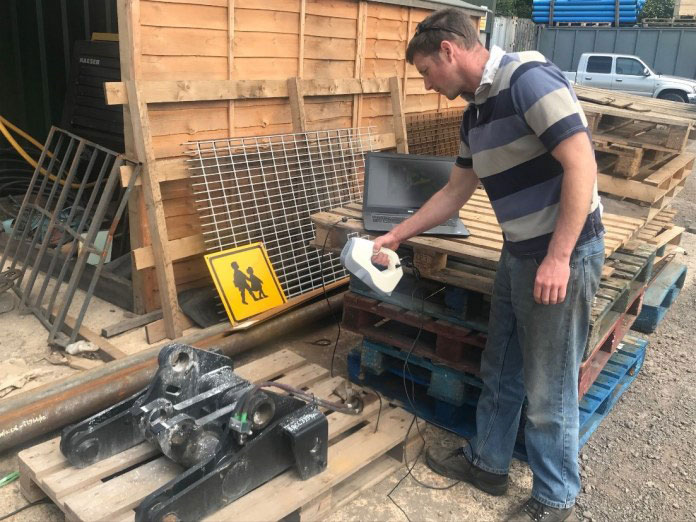 In the past, this was an entirely manual process. That meant the workers at Taylor Attachments would spend a busy 7-12 hours producing drawings using rulers, calipers, pens and pencils. The workers would then trace out the parts and components on cardboard and paper, all before spending additional time creating mock up prototypes for testing and secondary alterations.
The entire process entailed a large amount of cross-referencing and double-checking, as this process is prone to human error. In total, it would take 1-3 weeks to create design specs for each part, throwing a huge delay into their production workflow if a prototype did not fit right away. Although spending up to 3 weeks per part may seem like an extended amount of time, it is the current industry average, and a timeline that many still struggle with today. The extent of it is, the traditional, manual process is inaccurate, requiring lots of fine-tuning before each product is perfect and ready to be shipped to the client's doorstep.
Not that Taylor has much competition to speak of, but many similar businesses are still using the old process described above, or a similar workflow, for their in-house manufacturing of replacement headstocks. With the help of the latest technology, Taylor saw the potential to move ahead of other businesses and carve out a competitive advantage in its market.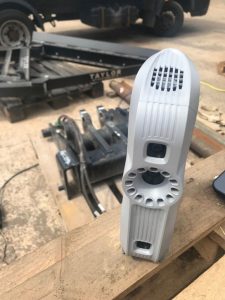 Taylor Attachments decided to incorporate 3D scanning technology into its reverse engineering process. The company is now using a professional handheld 3D scanner, the Artec Eva, and it's made a striking difference in their day-to-day workflow. Having had no previous experience with 3D scanners, they were introduced to Eva by the experienced professionals at Artec's Gold-Certified Reseller Europac 3D, specialists in everything 3D, from software to printers, all the way to structured white light scanners such as Eva, known worldwide for its ability to easily capture medium-sized objects quickly and precisely.
In the words of Mark Taylor, founder and director of Taylor Attachments, "Eva has literally saved us days if not weeks of work, and that's no exaggeration. Previously we were spending all that time creating prototypes to test, and then many more hours on alterations to reach the level of perfect; compared to now achieving perfection the first time, and every time, with Eva."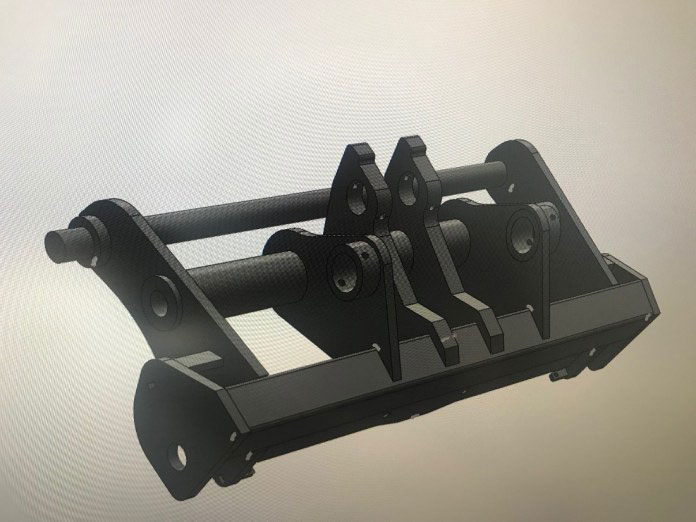 All of Taylor's replacement headstocks are designed in-house and sold both nationwide and abroad to leaders in the agriculture industry. Being able to minimize their turnaround time so dramatically has made a huge difference in both the volume of work they are been able to take on and manage, as well as maintaining the utmost levels of quality that they have been famous for.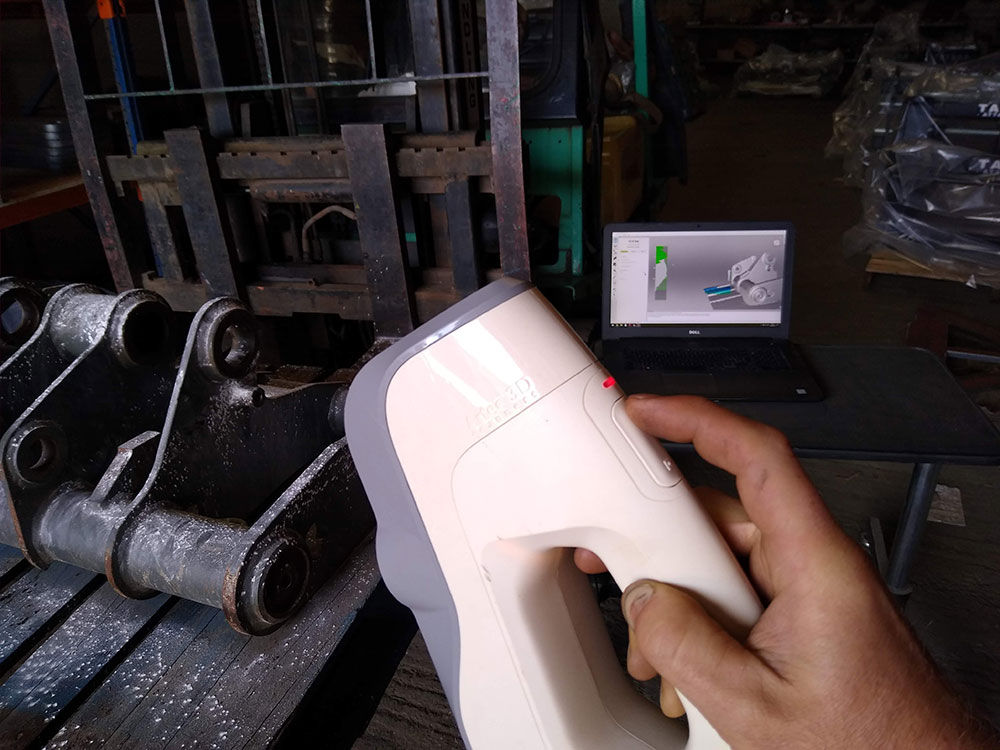 Mark Taylor threw back the curtain to show what their workflow looks like today, "Now with Eva, it takes only about 20 minutes to scan an entire headstock, then another 20 minutes to post process everything in Artec Studio. After that, the 3D model from Studio is sent over to our in-house design team. What they do next is use the Xtract3D add-in for SOLIDWORKS to create a beautiful, highly-precise 3D model that's 100 percent ready for production."
He continued, "After that, it's immediately sent over to one of our laser cutting partners, all of whom work to the highest standards. What are we looking at in terms of individual project time with Eva? Everything from start to finish in less than 24 hours. That's it. Compare that with the 7 days to 2-3 weeks it took us when we were doing it the old way. There is simply no going back for us."
Andrei Vakulenko is the Chief Business Development Officer at Artec 3D. Prior to this role, Andrei was the company's Vice President of New Markets. Andrei has over 13 years' experience as partner, CEO and co-founder of high-tech venture businesses from seed investments and incubators to venture funds management. Projects focused on IT and Internet business including SaaS, mobile, e-commerce, community building, recreation and travel, biometrics and pattern recognition, e-passports and machine readable travel documents; as well as, optoelectronics and gas to liquid technology.