By Michelle Covey, Vice President of Retail Apparel and General Merchandise, GS1 US
A familiar technology is quietly becoming a supply chain staple for companies looking to guarantee a winning customer experience—radio frequency identification (RFID).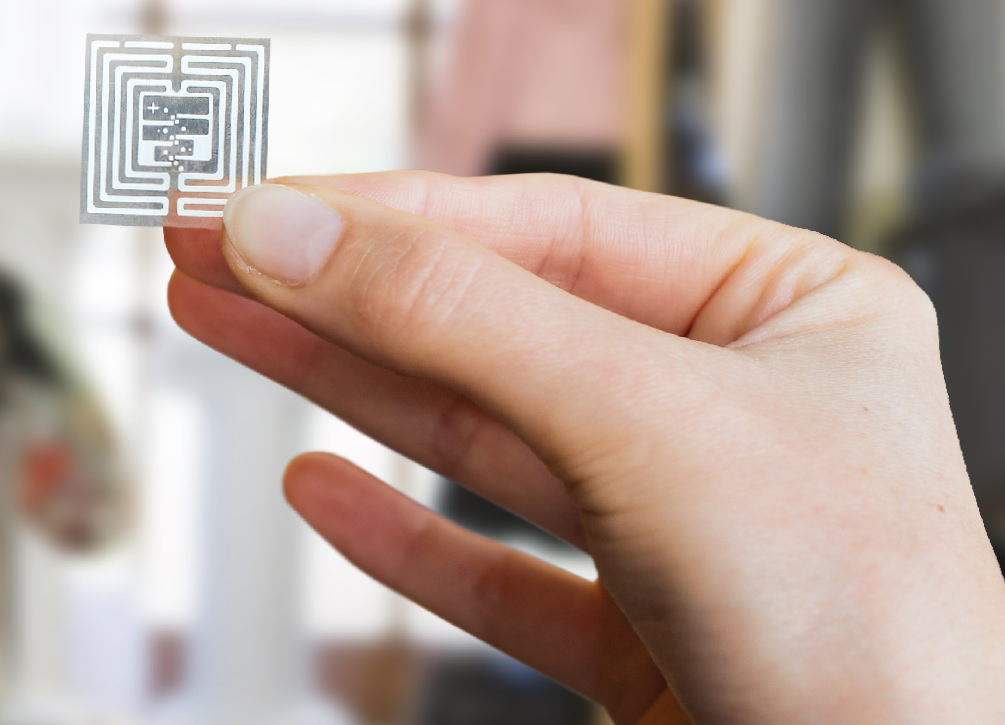 By implementing RFID at the item level, companies across retail are able to take the guesswork out of SKU-level inventory accuracy and present a wider set of product selections to increasingly choosy consumers. Thanks to the work of several early adopters, RFID has become a stunning example of the adage "A rising tide lifts all boats." In other words, citing proven and unprecedented cost savings and sales opportunities, retailers are driving an upstream sea change in the supply chain. With the technology's maturing ecosystem and price reductions, RFID is steadily working behind the scenes to revolutionize the retail experience. Let's take a closer look at how.
The benefits of item level RFID
RFID tags can be encoded with not just information that identifies the product, they can also provide country of origin, production date, materials used, handling process and other key information that can be retrieved anywhere in the supply chain. Retailers, like Target and Macy's, use item level RFID tagging to enable the tracking of every piece of merchandise, in every retail stock location, raising SKU-level inventory accuracy from an average of 63 percent to greater than 95 percent, according to research from the RFID Lab at Auburn University. This enables speed and accuracy for consumer-friendly innovations, such as fulfillment from the store and two-day, next day, or even same day delivery. Out-of-stocks are reduced up to 40 percent and profit margins increase 60 percent when item level RFID is deployed, according to research from Kurt Salmon and the Platt Retail Institute.
RFID also allows retailers to more effectively communicate with their manufacturers, facilitating faster reordering and improved demand planning and forecasting. For manufacturers, RFID tagging delivers an 80 percent improvement in shipping and picking accuracy and increases receiving time by 90 percent, according to the RFID Lab.
Tagging at the source
RFID tags, when applied at the product's source, help identify products and verify their authenticity. Adding the RFID tag to an item, where ever it is manufactured, enables traceability at the earliest point of the value chain and delivers trustworthy, near-real-time inventory visibility.
Tagging at the source can be a more cost effective, operationally streamlined solution than tagging at a distribution center (DC) or another location. When products come into a DC untagged, cases may have to be reopened and diverted to a special station to affix an RFID tag to each enclosed item. Even just five years ago, only a small percentage of retail manufacturers tagged at the source. Today, of the retailers deploying an RFID program, which GS1 US estimates is more than half the industry, almost all of them are tagging at the source.
Essentially, RFID lets trading partners have visibility from source to store, but only if all partners are committed to collaborating on standards-based approach. The companies that leverage RFID also realize the overall benefits of using global, interoperable GS1 Standards—the most widely used supply chain standards in the world. When manufacturers and retailers leverage GS1 Standards, collectively they minimize cost, maximize fulfillment flexibility and optimize supply chain operations. The alternative is to reconcile proprietary identification systems and tracking procedures, which cause a major breakdown in supply chain efficiency.
The outlook for 2018
Several retail industry leaders collaborating via the GS1 US Apparel and General Merchandise Initiative–an industry group dedicated to solving supply chain challenges such as inventory visibility, standardized product data exchange, and traceability—have expanded their RFID deployments. Encouraged by the success of pilot programs, that focused mainly on replenishable products such as denim, retailers are now close to full scale product line adoptions.
With RFID adoption going strong, many companies are setting their sights on how the technology can be leveraged into the future. Smart mirrors that can find you the right size item in the fitting room and other Internet of Things (IoT) innovations are stepping closer to ubiquity each day. RFID tagging can even help retailers and brands extend their interaction with consumers post-purchase. Recently, Rebecca Minkoff, for example, launched a program where handbags, equipped with smart technology, would allow its owner to gain access to exclusive fashion shows, offers and private style consultations.
Essentially, RFID used in a standards-based environment provides a solid foundation for enormous innovation opportunities and ensures that the right goods are available, in the right place, at the right time.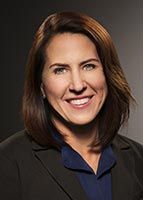 Michelle Covey is Vice President, Retail Apparel and General Merchandise at GS1 US, leading the GS1 US Apparel and General Merchandise Initiative to drive broader adoption of GS1 Standards and help companies achieve source to store supply chain visibility. Ms. Covey has over 20 years of experience working with retail supply chains and is a frequent speaker at industry events on topics such as inventory visibility, data accuracy, and industry collaboration.