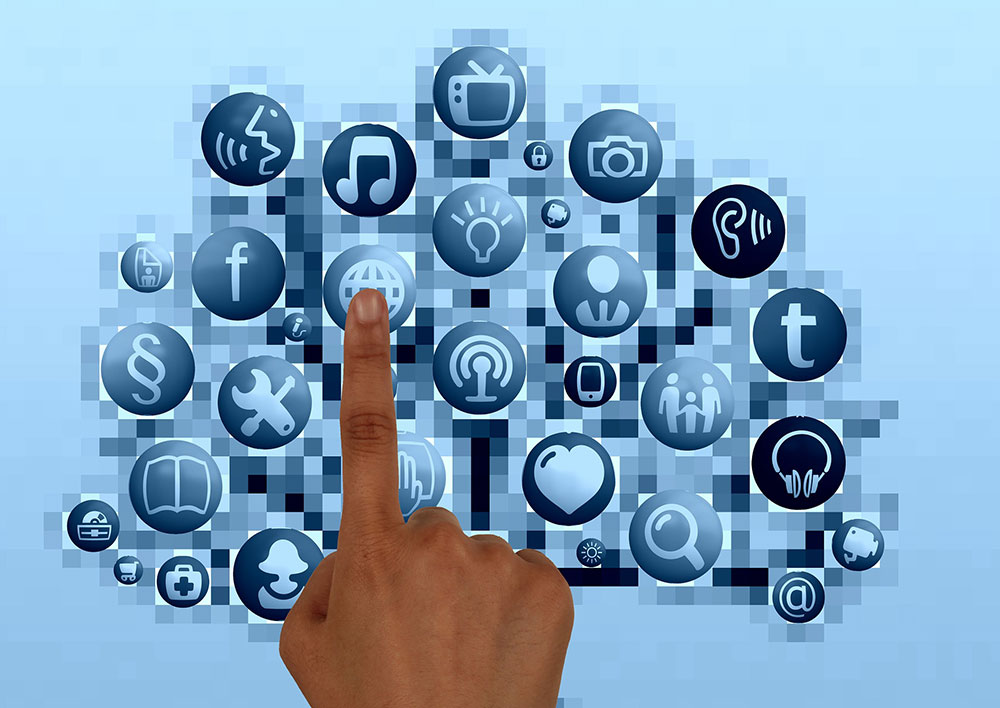 October 4, 2019
From booking a cab to ordering food, booking a hotel, and learning a new language, mobile apps have made everything so simple. They have simplified the lives of consumers; they have added pace and flexibility to it. But, is the same true at the business front? Are these mobile applications making any difference in the business world?
Let's find out in this article. But first, let's have a look at some mobile app statistics.
There are more than 2.7B smartphones users across the globe.
90% of the time a user spends on his smartphone is actually on the mobile apps residing on it.
Mobile apps are predicted to generate a revenue of $189B by the year 2020.
21% of Millennials open an application nearly 50 times a day.
A 25% increase in app downloads is expected in between 2018 and 2022.
39% of applications on Play Store are Business apps.
42% of users use a retail or communication app after shopping online.
Millennials are ready to pay more for mobile applications, with ⅓ purchasing more than one per month.
As depicted from these statistics, mobile app market holds a prosperous future, which even businesses can take advantage of. These applications are bridging the gap between businesses and their consumers. Also, it is giving a much needed edge to the business world by streamlining traditional processes and adding maximum number of benefits. Something we will attend to while diving into different business verticals individually.
Retail
Retail is one of the prime business verticals that are turning towards mobile app development companies to integrate apps into their traditional processes.
Mobile apps are helping retail companies to acquire more users and generate higher sales in different ways, a few of which are:-
With the help of Geolocation services, mobile applications have made it easier for retailers to target local audiences.
Using push notifications, retailers are now able to keep their customers informed about their latest collection, sales, and offers. And this way, encourage users to do shopping and add to their revenue.
Unlike traditional communication processes, a mobile application makes it easier for retailers to remain connected with consumers 24×7 and deliver interactive experience.
Mobile applications, by integrated payment gateway, has simplified payment process. Something that has encouraged users to do shopping even when not having enough cash in their wallets.
Above all, these mobility solutions have simplified analytics process which has further made it easier for retailers to revamp their marketing strategies effectively.
Healthcare
Another industry that has admitted to grow from 1.0 to 3.0 because of mobile apps is Healthcare.
The industry, with the help of mobile applications, have experienced a drastic change in their traditional processes and respective outcomes. Some of the ways mHealth apps are helping the industry are:
Mobile apps have made it easier for patients and doctors to access and share medical data easily and securely.
The technology has simplified and in fact, accelerated the appointment booking process – leaving no one struggling with long queue at reception area.
It has also made is possible to collect and check patient body data in real-time to deliver better solutions.
Mobile applications have made patients and doctors connected throughout the day and night – something that is beyond the previous communication level.
Above all, these mobile healthcare applications have also acted as an effective marketing tool, and that too without investing extra penny.
Travel
Mobile apps are also transforming travel industry like never before. These applications are adding different benefits to the domain, a few of which are:-
With the help of Geolocation technology, these mobile applications have made it easier for travel organizations to remain on the radar of consumers and get more visits.
Beacon and other such proximity market services have helped travel companies to deliver a personalized and effortless experience to guests.
These travel apps are providing users with a complete package of services and relish higher benefits.
Above all, these travel mobile applications are making it easier for businesses to please travelers by offering high-end services, including weather forecasting.
Education
Mobile applications have made it possible for education and learning processes to go beyond the four pale walls of schools and universities.
Mobile apps, with their global presence, have connected students and teachers from different parts of the world.
These applications have simplified the process of keeping a record of attendance, marks, and more; resulting in teachers having more time to teach innovatively.
By offering personalized content, these apps have encouraged students to learn concepts in a way they understand better. And eventually, gain better scores.
Another benefit of using a mobile app for education is that these mobility solutions have foster communication between students, teachers, and school faculty.
Enterprise
Last but not least, Enterprise domain is also leveraging higher outcomes by investing in mobile application development, a few instances are:-
Enterprises are able to keep all the employees and others on the same page.
Data sharing is easier, faster, and effective with the help of enterprise mobile applications.
Enterprise mobility solutions have also made it easier to allocate and use existing resources in a better manner; eventually resulting in higher productivity and ROI.
As we have seen in this article, mobile application is revolutionizing every business and industry – irrespective of its size and target audience. So, if you are planning to start your business or wish to expand an already existing organization, look ahead to invest in mobile application development.