March 28, 2018
By David A. Prange, Christopher K. Larus, and Alyssa N. Lawson, Robins Kaplan LLP
The recent trade secret dispute between Waymo and Uber underscores the significant risks that employers face to maintain information secrecy when employees leave. Anthony Levandowski, a Waymo engineer who led its projects on self-driving cars, left Waymo to begin a new start-up company for self-driving technology, which was later acquired by Uber. Right before leaving, Levandowski allegedly downloaded thousands of confidential Waymo files from Waymo servers. Upon discovering this activity, Waymo sued Uber for trade secret misappropriation, claiming that Levandowski provided Waymo's confidential and proprietary information to Uber. The Waymo case is a reminder that companies can benefit from an action plan on how best to protect company trade secrets from leaving with their departing employees. This article identifies several strategies to manage this risk.
Restrict Access to Confidential Information
When an employee gives notice, the company should consider taking additional immediate steps to protect the company's confidential and proprietary information and trade secrets. Confidential information and trade secrets is generally broadly defined under applicable statutes, and can include a company's know-how, new product design, re-design of factory processes and methods. Many times employees may not have a clear understanding of the ownership of information with which they have been working over the course of their employment. This lack of understanding may lead to an employee taking information upon departing the company.
As a general practice, companies should consider implementing further restrictions on information access when an employee provides notice of departure. Such additional restrictions, however, can be of limited value if an employee copies company-confidential information or trade secrets before providing notice of departure. Companies should thus also consider policy-based information access restrictions on a need-to-know basis and taking steps to identify how and to whom information should be accessible. In addition, companies could provide regular reminders to employees about the ownership of company confidential and proprietary information. These types of regular and standard activities can be useful evidence at trial to demonstrate that a company is taking reasonable measures to protect its trade secret information.
Remind the Employee of Continuing Obligations
During the course of his Waymo employment, Levandowski entered into confidentiality agreements that required him to hold in strictest confidence Waymo's confidential information and not disclose it without permission. Sometimes (but not always) reminders may be all that is needed to either prevent information theft or to bring a departing employee into line with employee contractual obligations. Companies should consider implementing employee exit interviews and use the time to remind a departing employee of any continuing obligations to maintain the confidentiality of the company's information, preferably in person and in writing. An employee may be reminded of any agreements the employee signed at the beginning of employment and confirm an understanding of the continuing obligations that may be part of such agreements.
In addition, companies should consider requiring that the departing employee attest that all of the company's materials and information within the individual's possession has been returned to the company, that no further download or copying of confidential company information has occurred, and the individual does not intend to use known information in any new employment. Requiring such statements are useful in litigation for establishing an employee's intent at the time of departure and as a basis to show the company is taking reasonable measure to protect its trade secret and confidential information. Signed statements may further provide a separate claim for breach of contract, should later litigation become necessary against the employee.
Monitor and Audit Departing Employee's Activity
Companies should consider increasing oversight when an employee is about to leave. In the Waymo trial, a lawyer for Uber asked a Waymo engineer whether anyone at Waymo looked for activity that signaled someone was downloading a huge number of files. He responded, "No. But nobody monitors when you get water from the fridge either." Monitoring departing employee computer activity, and the timing of an individual's accessing company sensitive information, can provide the quickest avenue to stopping unauthorized dissemination – at the time of the act or shortly thereafter – instead of trying to claw back such information weeks or months later. For example, in the Waymo case, Levandowski allegedly downloaded over 14,000 confidential and proprietary documents from Waymo's databases in the month before he left Waymo. A forensic analysis during the case found that Levandowski had moved these documents from Waymo's design server to his personal laptop, connected an external drive to the laptop for eight hours, then completely erased the laptop. For employees with access to particularly critical material, such as a company's source code or design specifications, the company should consider auditing the departing employee's access to the materials from both before and after notice was given to determine if there were any suspicious changes in behavior.
Police Employee's Future Activity
Even if a company's trade secret and confidential materials have been improperly removed by a departing employee, the Waymo case highlights the fact that a company may never become aware of the theft. There, the misappropriation was only discovered after a Waymo employee accidentally copied an e-mail chain with a vendor also working with Uber. Obviously, companies should not rely on happenstance to uncover information theft. Instead, companies should consider periodic monitoring of former employee activity, either through public patent filing information or social media postings. Should there be any suspicious activity, it can be important to act quickly. Policing the activity of former employees can be challenging and time-consuming, but recent technological innovations can ease this process substantially. Considering available technical approaches to policing is an important part of any company's trade secret protection efforts.
The Waymo case highlights the risk that departing employees may leave with sensitive company information and trade secrets, like know-how and process development, and the resulting expense involved in trying to contain the breach. Early action by a company before or at the time an employee departs, such as the suggested strategies identified above, can help contain the potential loss of trade secret information and related expenses.
Author Bios: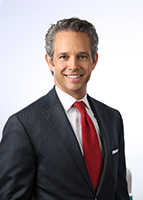 Chris Larus is a partner and chair of the Minneapolis IP and technology litigation group at Robins Kaplan LLP. For more than 25 years, he has helped his clients to protect their IP rights in a variety of complex patent, trademark, copyright, trade secret and licensing cases. He assists clients in evaluating complex patent portfolios and directing strategies for monetizing IP assets through assertion, licensing campaigns and sale.
He has repeatedly been named a Super Lawyer and is listed in The Best Lawyers in America, the IAM Patent 1000, the IAM Strategy 300 and Managing Intellectual Property IP Stars. He has also been named an Intellectual Property Trailblazer by The National Law Journal.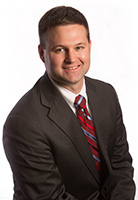 David Prange is a partner at Robins Kaplan LLP and leads the trade secrets subpractice. His practice focuses in complex business litigation with an emphasis on intellectual property, including patents, trade secrets, trademarks, and licensing disputes.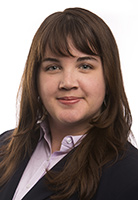 Alyssa Lawson is a trial lawyer at Robins Kaplan LLP. She practices in the firm's Intellectual Property & Technology group and focuses her practice on complex technology and intellectual property litigation, with an emphasis on patent and trade secret disputes.