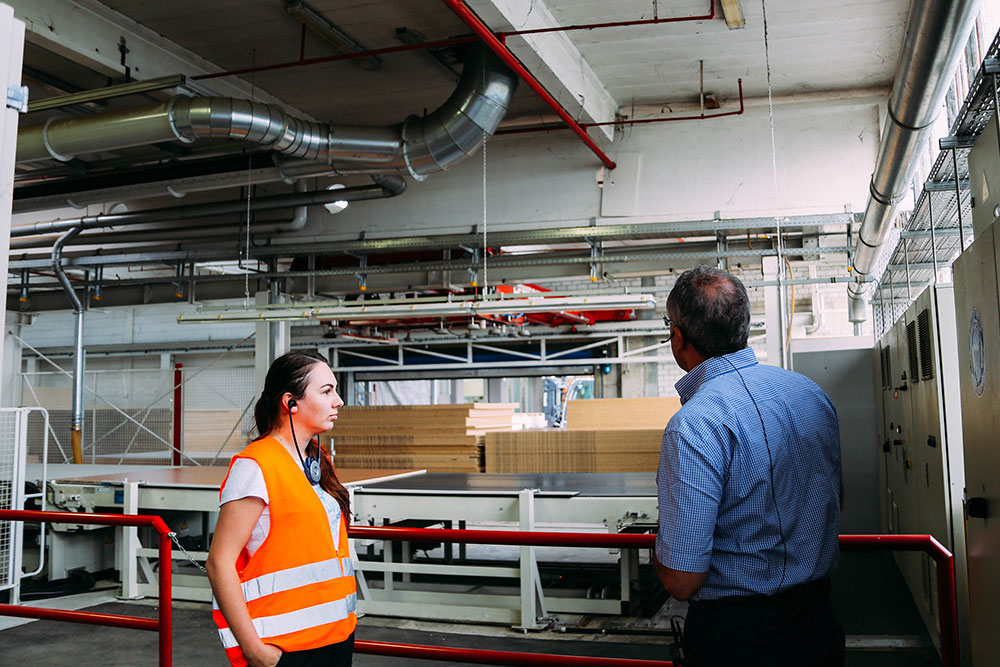 October 29, 2019
According to the Bureau of Economic Analysis, manufacturers contributed $2.38 trillion to the U.S. economy in Q4 of 2018. However, on October 1, 2019, the Institute for Supply Management's announced that its manufacturing index fell to 47.8 in September, the lowest level since June 2009. According to the Washington Post, "new orders, production and exports were all down in September as manufacturers struggled to sell their products, especially abroad."
With the China trade war showing no signs of slowing down, manufacturing companies will need to identify ways to shore up their bottom lines if they are going to weather the economic storm. One highly impactful strategy that is often overlooked or dismissed as a cost of doing business, is injury prevention.
The Impact of Musculoskeletal Injuries
It's crucial for manufacturing supply chains to acknowledge the outsized impact that musculoskeletal injuries (MSDs) have on their industry. MSDs are injuries that are commonly caused by repetitive movements such as pushing, pulling, carrying and bending; movements closely associated with performing required daily tasks in manual materials handling (MMH). These high-risk, daily movements raise several problems for the industry as a whole. Retention, job satisfaction, efficiency, and workers' compensation costs are all affected by injuries sustained in the workplace. According to the National Safety Council, manufacturing companies experience the third largest amount of workplace injuries resulting in days away from work. These "lost days" cost companies millions of dollars in workers' compensation costs while simultaneously causing productivity to suffer.
Ergonomics is Not Enough
As reported by the Liberty Mutual Safety Index, each year the manufacturing industry spends $3.48 billion annually on MSDs alone. These workplace injuries account for a staggering 46% of the direct costs within the industry. As companies put resources towards better equipment to make work environments safer and more productive, human movement is often overlooked. OSHA conducted a study that found that ergonomics only decreased days-away from work injuries by 26% over the course of seven years. Employers need to look beyond ergonomics to build a comprehensive safety program that gives workers the training they need to interact with every environment safely.
The Hidden Ramifications of Turnover
Unfortunately, during an economic downturn, companies prematurely explore workforce reduction as a means for financial stability. Downsizing not only negatively impacts productivity but can have lasting negative effects on company culture. Harvard Business Review (HBR) reports that downsizing a workforce by as little as 1% can lead to a 31% increase in voluntary turnover the following year. HBR also states that the remaining employees will experience a 41% decline in job satisfaction leading to a 20% decline in job performance. To weather the manufacturing storm, employers need to invest in building a strong and engaged workforce. This starts with injury prevention.
Injury Reduction Drives Retention
The U.S. Manufacturing industry experienced a turnover rate of 32.6% in 2018 according to the Bureau of Labor Statistics; a figure that has gradually increased each year. As reported by a 2018 article in Gallup, employees that are engaged in their roles have a positive impact on the company, resulting in higher productivity, better retention, fewer accidents, and 21% higher profitability. Over time, these benefits eventually become synonymous with the company's identity and engrained within the culture. By investing in your core workforce and empowering them to remain injury-free, you will position your company to outperform in a downturn and rise to the top amongst your competitors.
The new economic challenges manufacturing supply chains are facing are also opportunities to create a new structure for companies that have been haunted by severe, frequent injuries. According to a 2015 study from the Bureau of Labor Statistics, nonfatal injuries that occurred within the manufacturing industry resulted in more than 100,000 days away from work. On average, the median days away for each nonfatal incident was a total of nine days. A workforce that is properly trained to interact with their environment could potentially save millions of dollars in direct costs from preventable injuries while strengthening their culture and improving operational efficiency. Most importantly, organizations that invest in injury reduction now will be well-positioned to emerge from an economic downturn operating at maximum efficiency.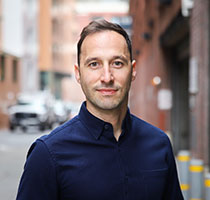 John Leo Post is the co-founder and vice president of product for Worklete, a technology platform that reduces musculoskeletal injuries by 53 percent on average. A renowned movement expert, John has coached with top minds in strength and conditioning, including gold medalists, CrossFit champions, and professional athletes. John is driven by the mission to make quality movement accessible to all and empower humans to live pain-free lives.